Welcome to the Underworld of Kyoto] 31 Magical Spots in Kyoto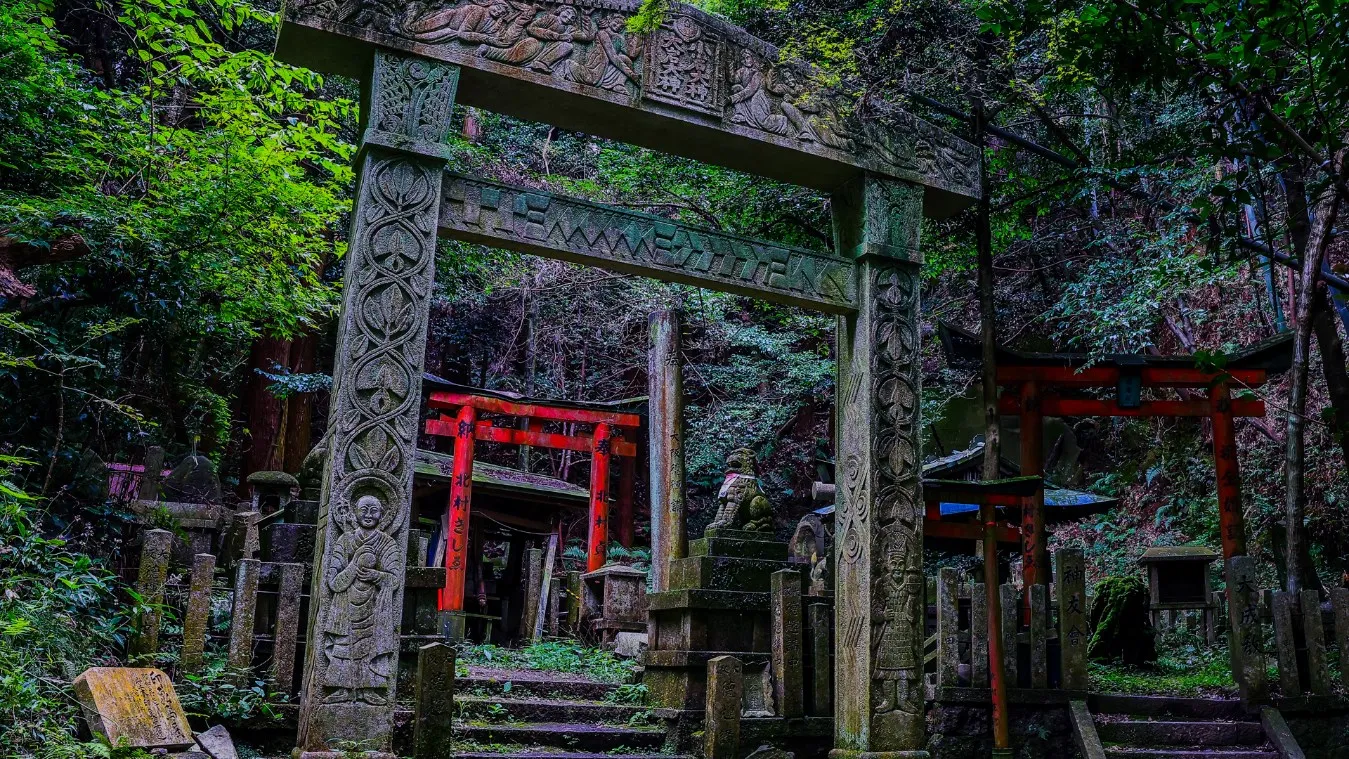 hodaka
Adashino Nenbutsuji Temple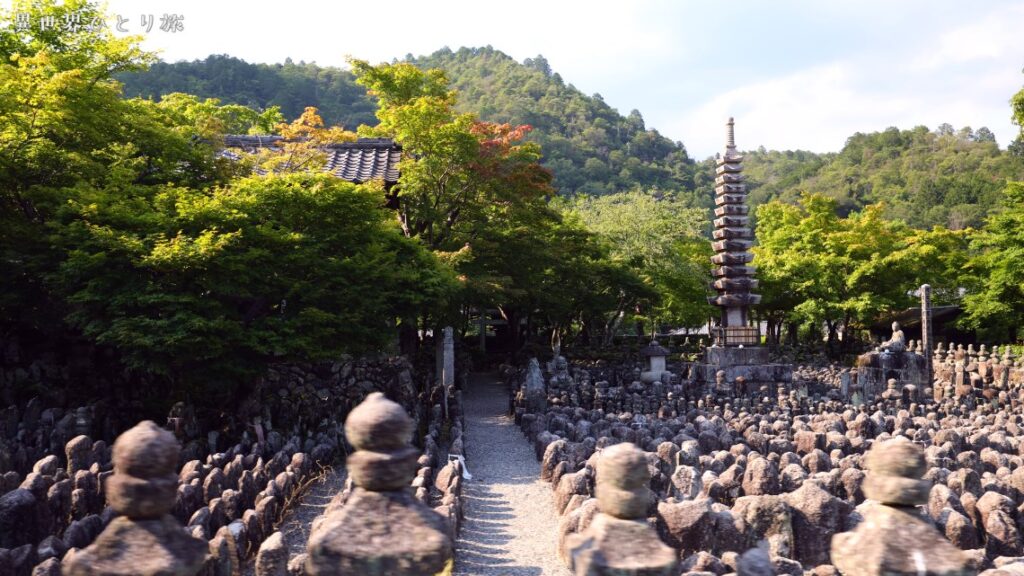 six-faced and six-legged Jizo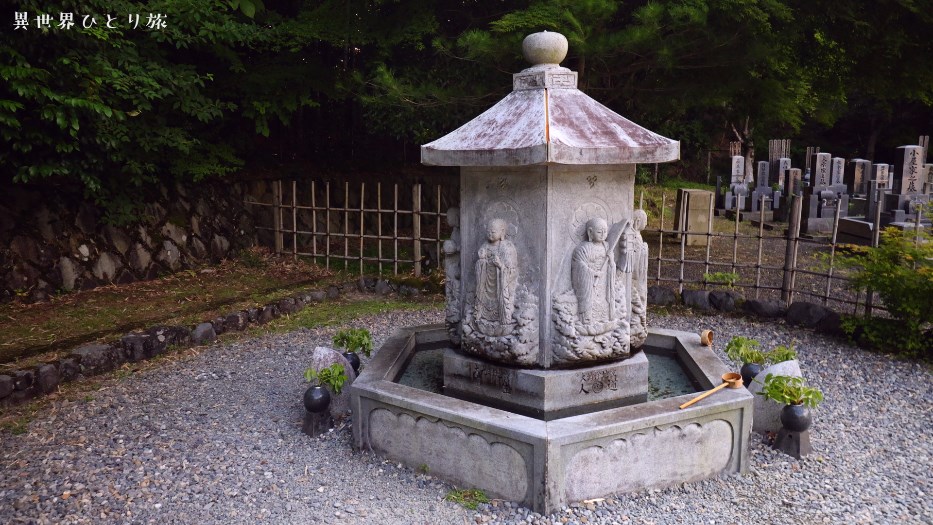 Saga-Toriihon Townscape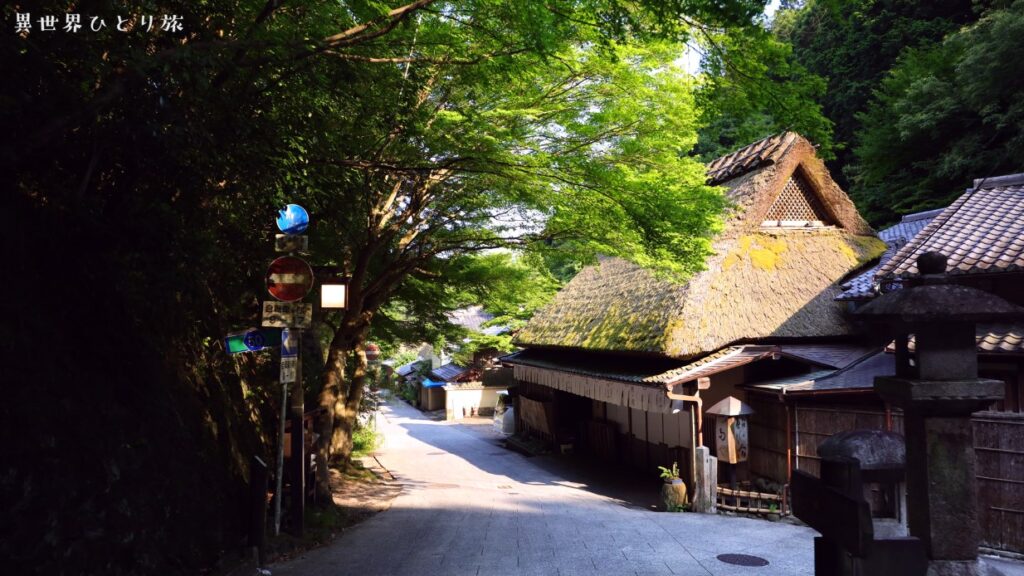 Google Maps
The head of the demon king "Shuten Doji" lies in the mound.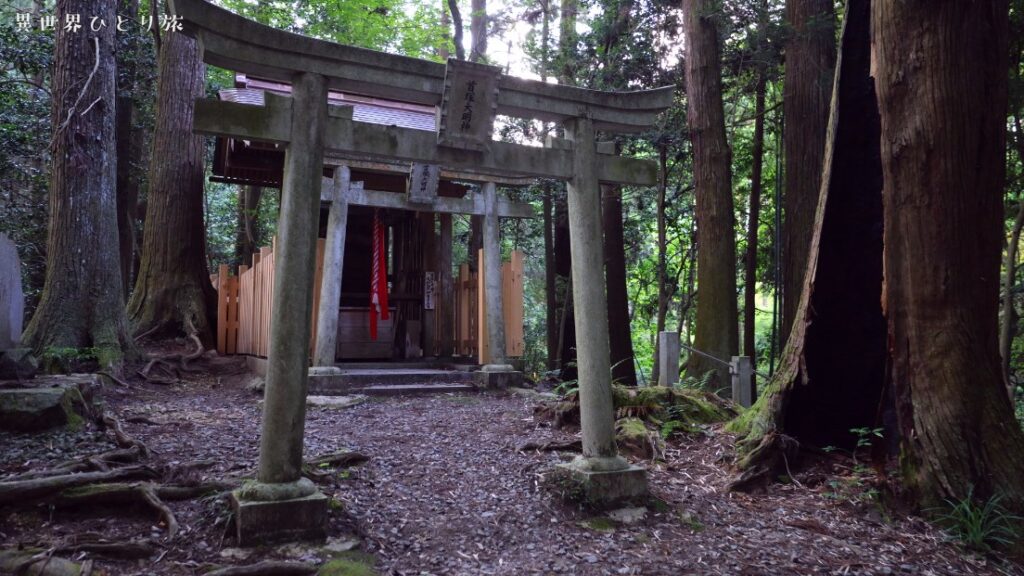 At the beginning of the Heian period (794-1185), the demon king "Shuten Doji," who resided on Mount Oe in Tamba Province, went to the capital of Kyoto to commit all kinds of evil acts, including robbing gold, silver, and treasures and attacking women and girls.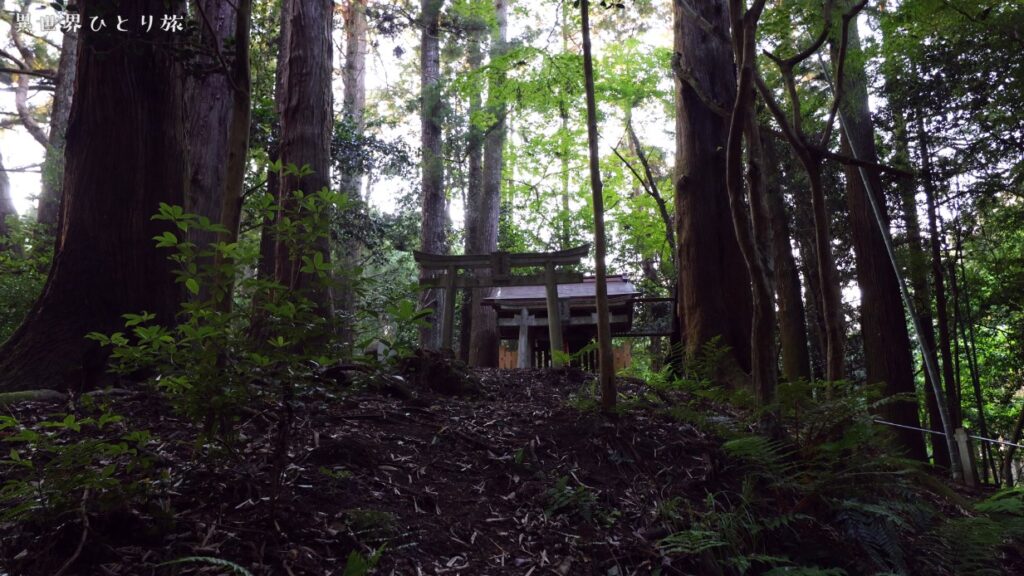 Minamoto no Yorimitsu, under the order of Emperor Ichijo, led his vassals to Mount Oe and defeated Shuten Doji.
He tried to return to Kyoto with the head of Shakan-douji, but when he reached Ro-no-zaka, his head suddenly became heavy and stuck.
Kintoki Sakata, a strong man, tried to carry the head, but the head would not move at all, so he had no choice but to bury it there.
There are private homes nearby.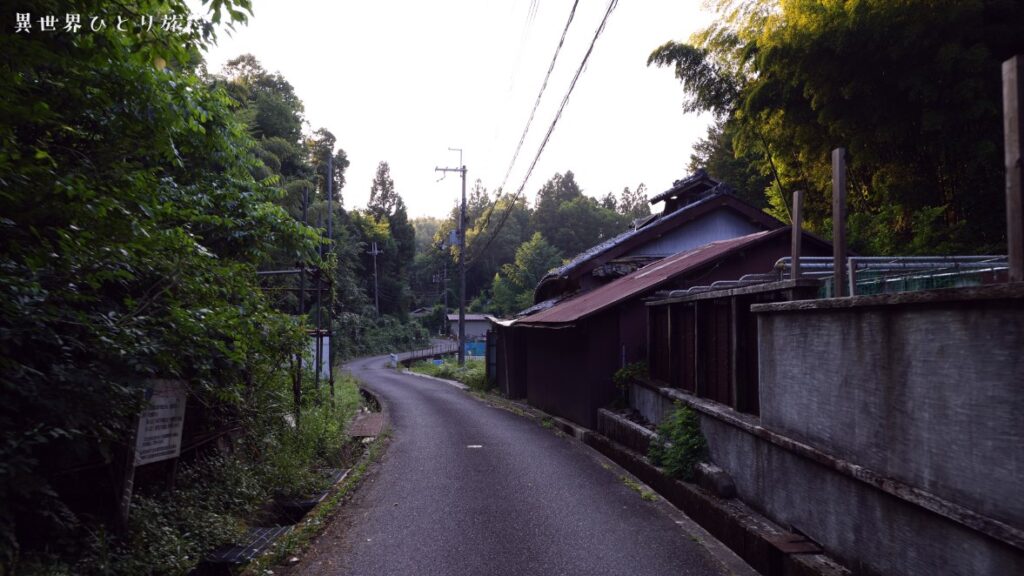 Google Maps
Fukamidori-ike|Kyoto's most mysterious spot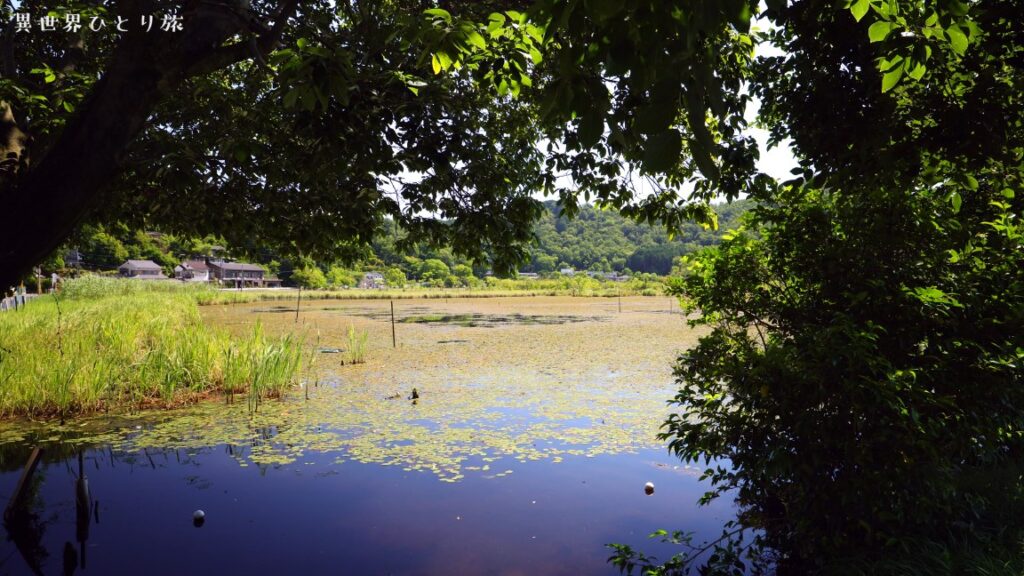 The pond, which suddenly appears at the end of a residential street, is a deep green color and has an indescribably unique atmosphere.
As its name suggests, the bottom of the pond is layered with sediment.
Kyoto's most mysterious spot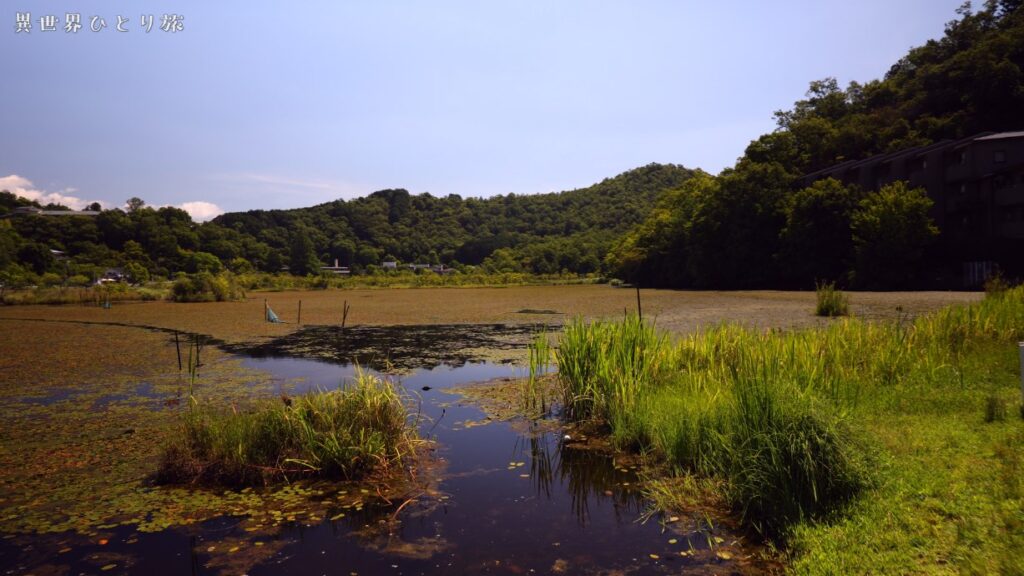 In fact, it has long been Kyoto's most mysterious spot, with numerous legends of ghost stories and a giant snake that lives there.
There is also a strange tale about a demon that lives in Kibune that goes underground and comes out of a hole by the pond.
Google Maps
Oiwa Shrine|A gateway to another world
Google Maps
Oiwa Shrine in video
Yasaka Shrine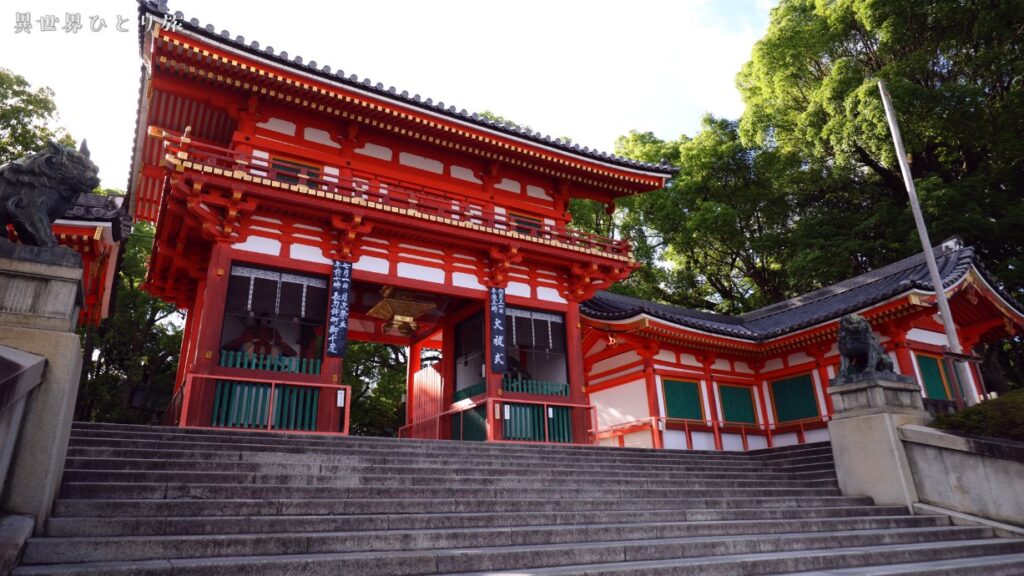 Yasaka Shrine has long been known to the people of Kyoto as "Gion-san.
The Gion Matsuri, a festival of 1,000 years of tradition at Yasaka Shrine, dates back to the time when, in response to an epidemic that broke out in various parts of Japan, a shrine was dedicated to the emperor and 66 spears were erected in honor of the 66 countries of the time, and a portable shrine was sent to Shinsen-en from Gion Shrine to pray for the elimination of the plague.
Kyoto Gion Festival
Google Maps
Yasaka Tower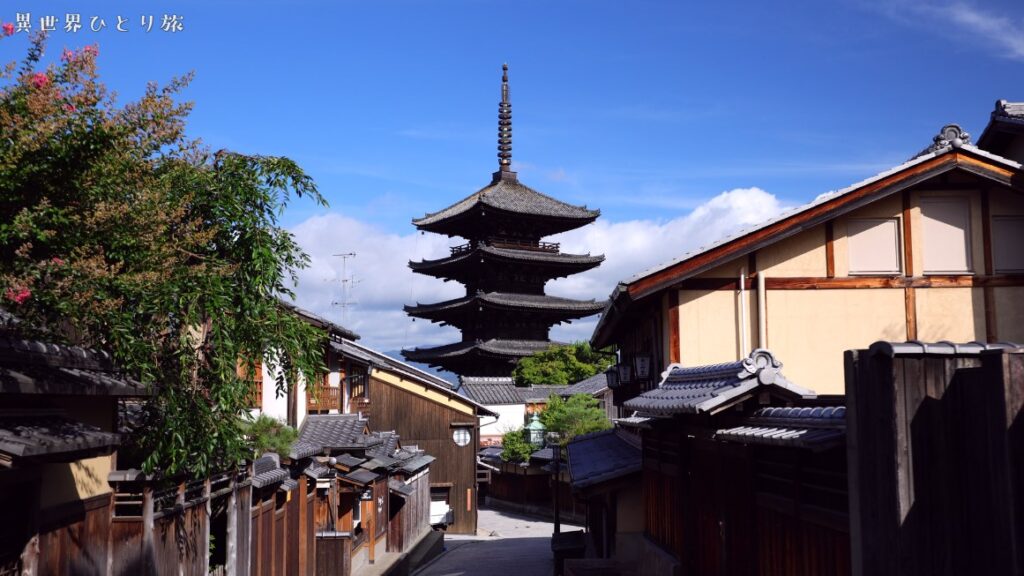 It is a purely Japanese-style building with a five-story tile roof, 6 meters in the direction and 46 meters in height, and conveys the architectural style of the Hakuho period (710-794).
Since its foundation, the pagoda was often destroyed by fire, but was rebuilt each time. The present pagoda was rebuilt by Ashikaga Yoshinori in 1440.
Google Maps
Yasaka-no-to (Pagoda of Yasaka) in video
Sanneizaka (San-nenzaka)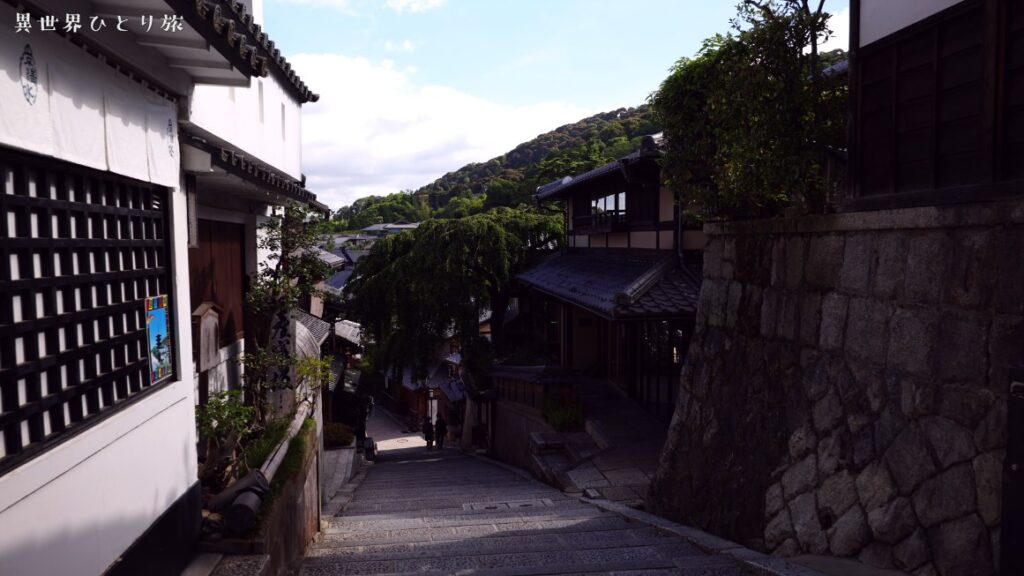 There are various theories as to the origin of the word "Sanneizaka," but the most popular theory is that it came to be called "Sanneizaka" because it is a hill to climb to pray for a peaceful delivery of the baby to the Kannon (Goddess of Mercy) at Kiyomizu Temple on the hill.
There is a saying, "If you trip and fall on Sannenzaka, you will die within three years. The cobblestone stairs are slippery, so please be careful.
Google Maps
Kiyomizu Temple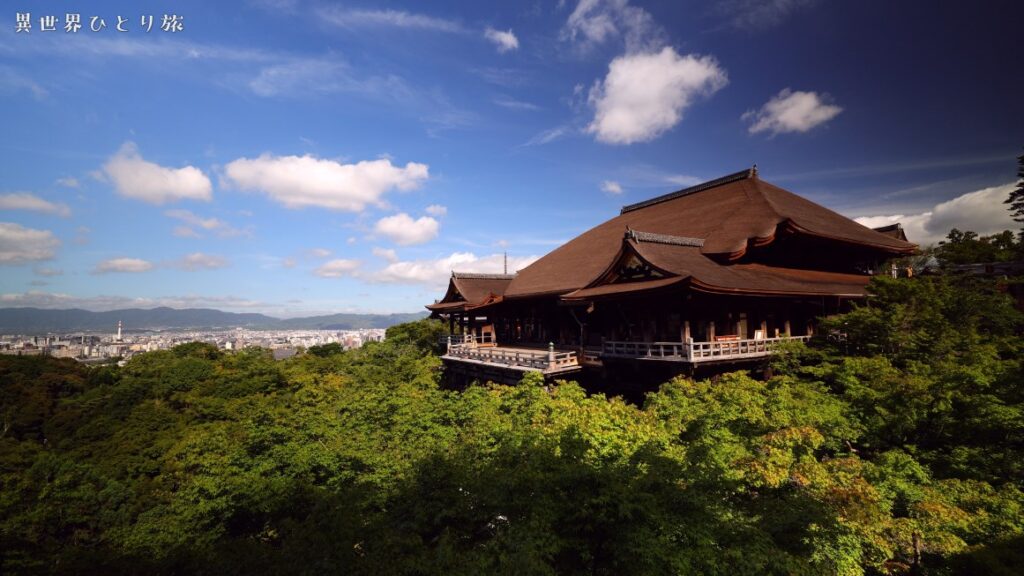 After training in Nara, a monk named Kenshin headed north, following a dream, and eventually found a waterfall of pure water on Mount Otowa in Kyoto. He met an old hermit, Gyoeiko-ji, by the waterfall, who told him, "I have been waiting for you for many years. I am leaving for the East now, so please take care of me. After realizing that Gyoei was an incarnation of Kannon, Kenshin carved a statue of the thousand-armed Kannon from a sacred tree that Gyoei had left behind and enshrined it in Gyoei's former hermitage.
Otowa-no-Taki Waterfall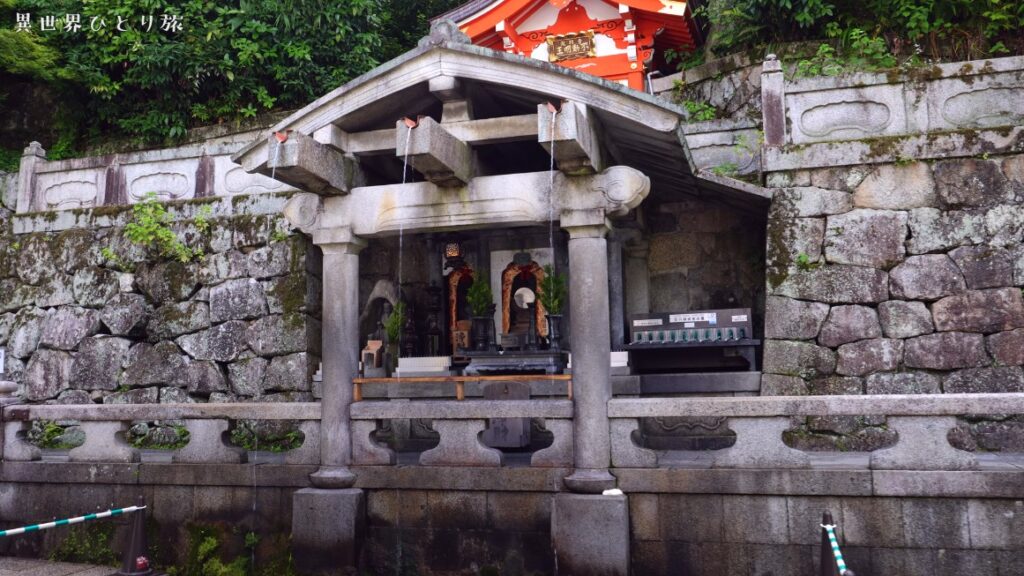 Kiyomizu Temple" in video
Google Maps
Rokudo Chinmokuji Temple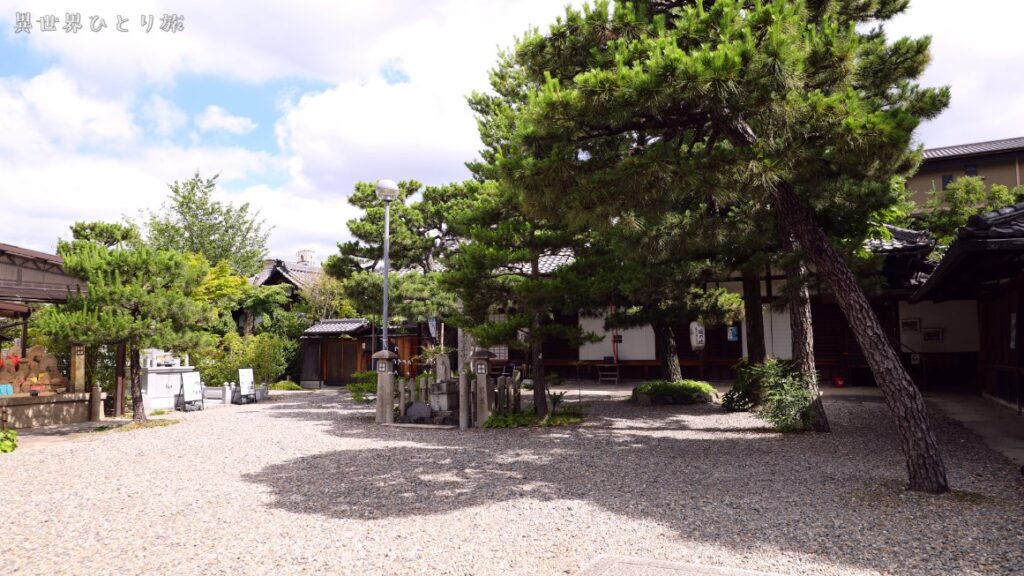 Google Maps
Rikudou Chinmokuji Temple in video
Ghost Childcare Ame Minato Ya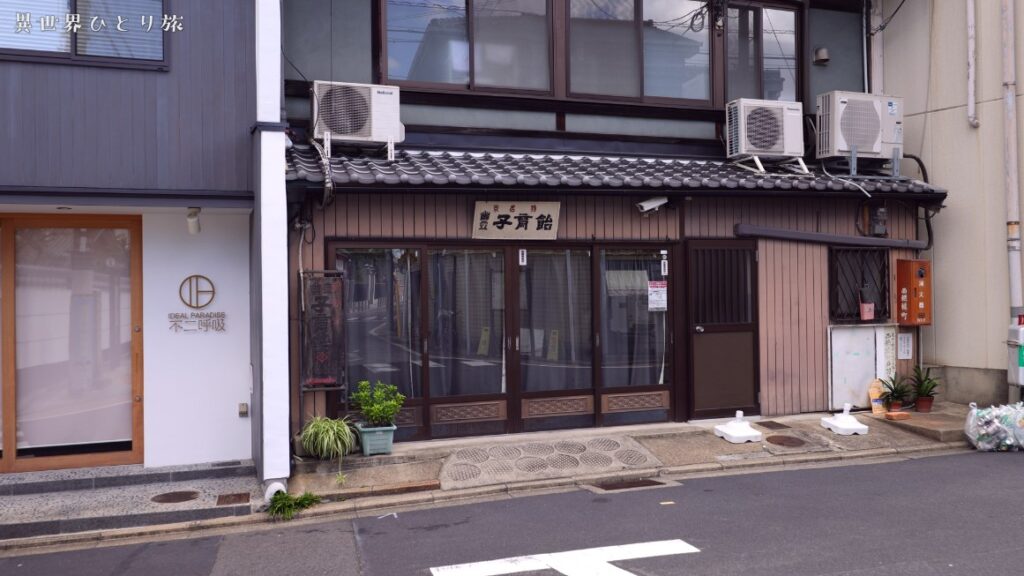 History of Ghost Child Care Candy
Google Maps
Iron Well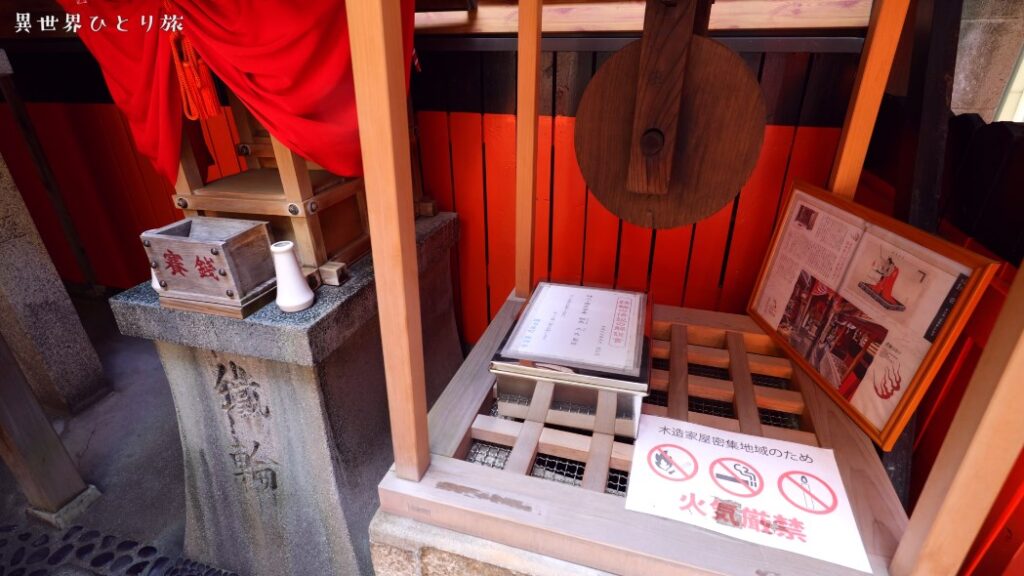 Tucked away in a quiet residential area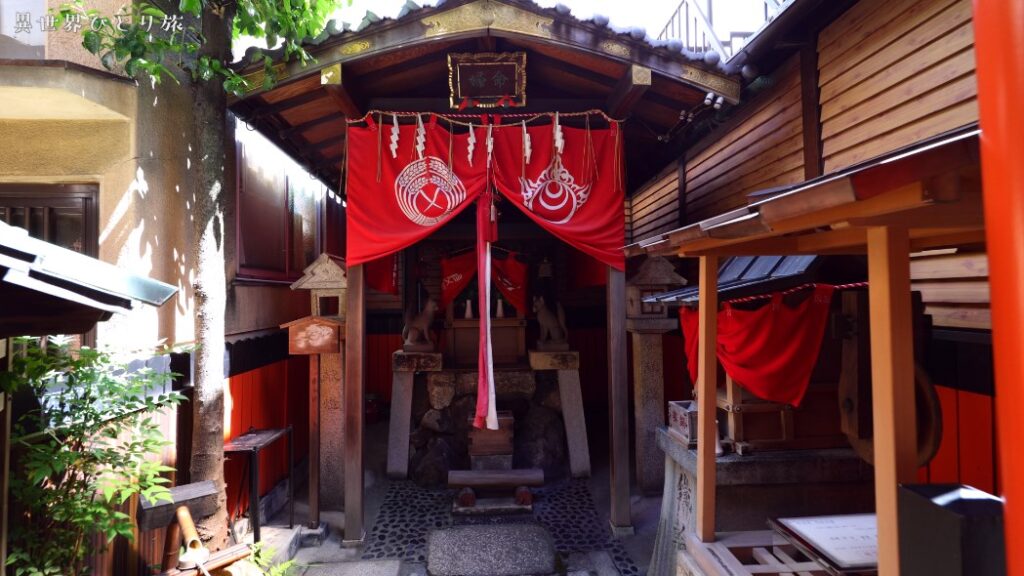 It is located in a completely residential area, so it is hard to find.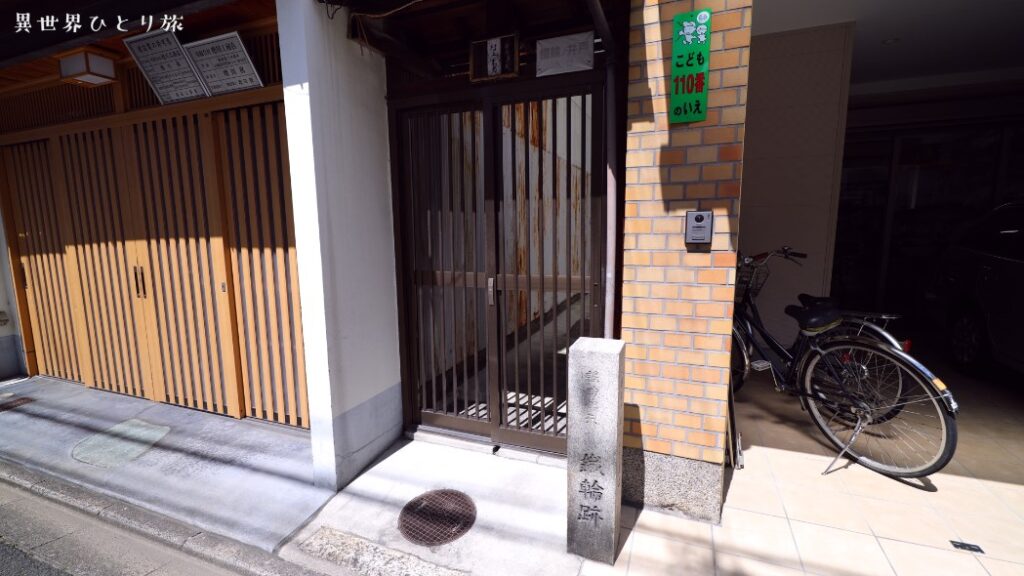 Google Maps
Yada Temple (Yada Jizoson)
Kyoto Kanda Myojin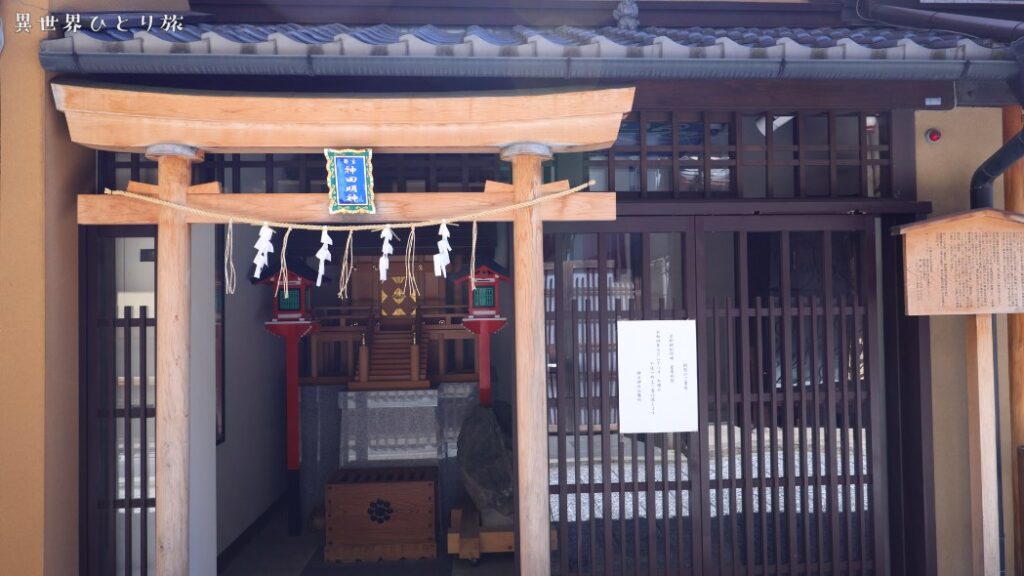 It appears when you turn off the main street onto a side street.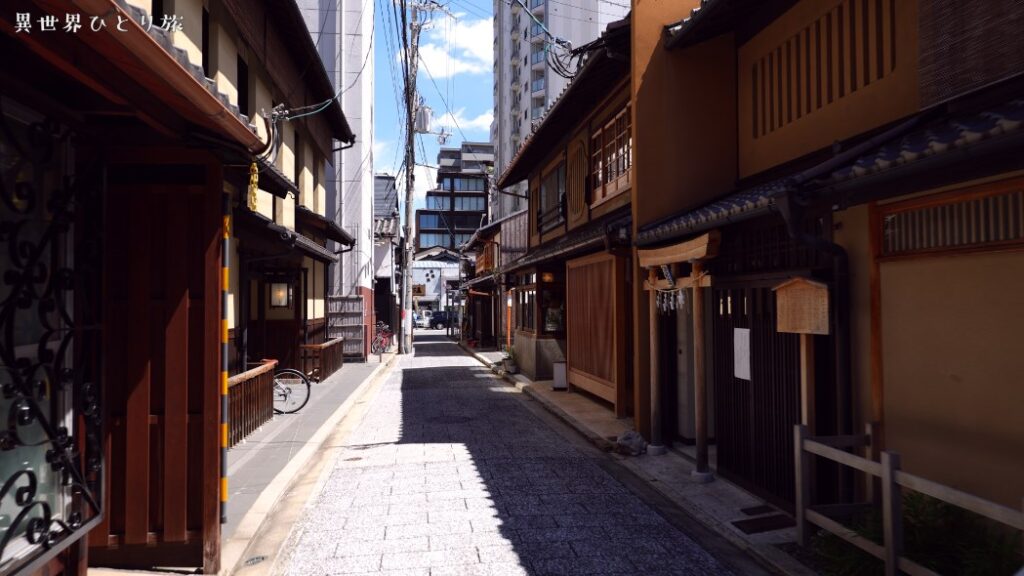 It is said that Kuya Shonin built a hall at the place where his head was exposed and made a generous offering, which later became known as the "Dojo of Kuya's Memorial Service.
Google Maps
Rokkaku Jailhouse: Rokkaku Gokusha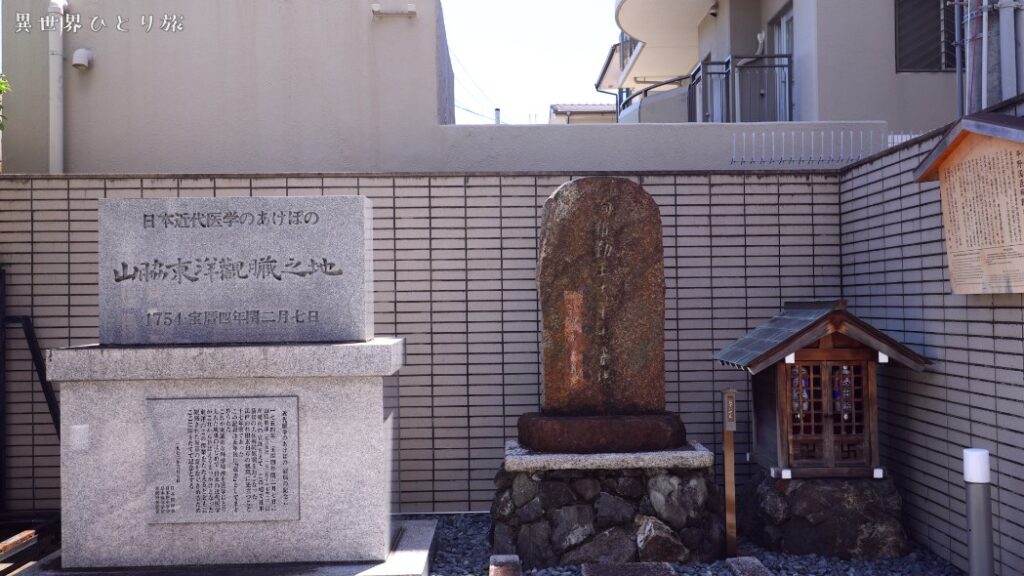 Rokkaku Jail was a prison in Kyoto built in the Heian period (794-1185), officially known as Sanjo Shinchi Jail Yashiki.
In 1864, during the fire of the Forbidden Change, the beheading of 33 prisoners was decisively carried out by officials of the Kyoto Town Magistrate because they feared the radical aspirants would escape.
Although many prisoners lost their lives as a result, the fire stopped at Horikawa-dori and never reached the Rokkaku Prison House.
Google Maps
Shinsen-en: Shinsen-en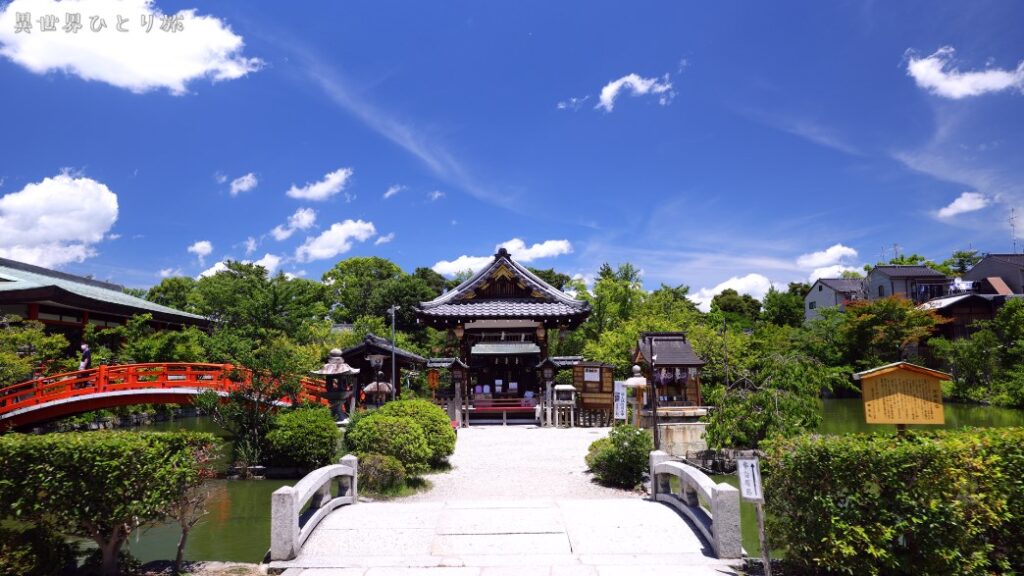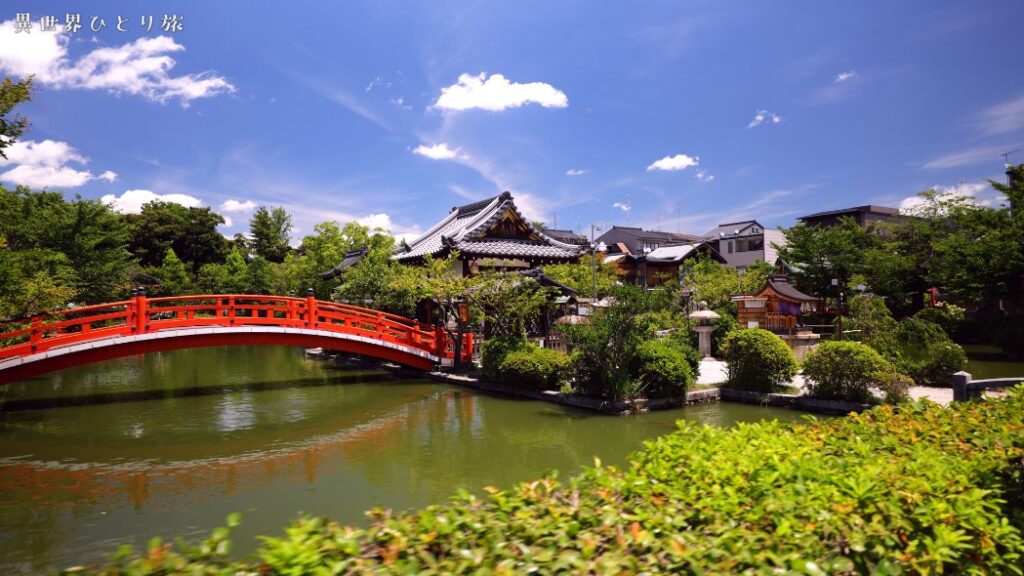 Google Maps
The Great Myojin of the White White White Man and the White White White Man Pond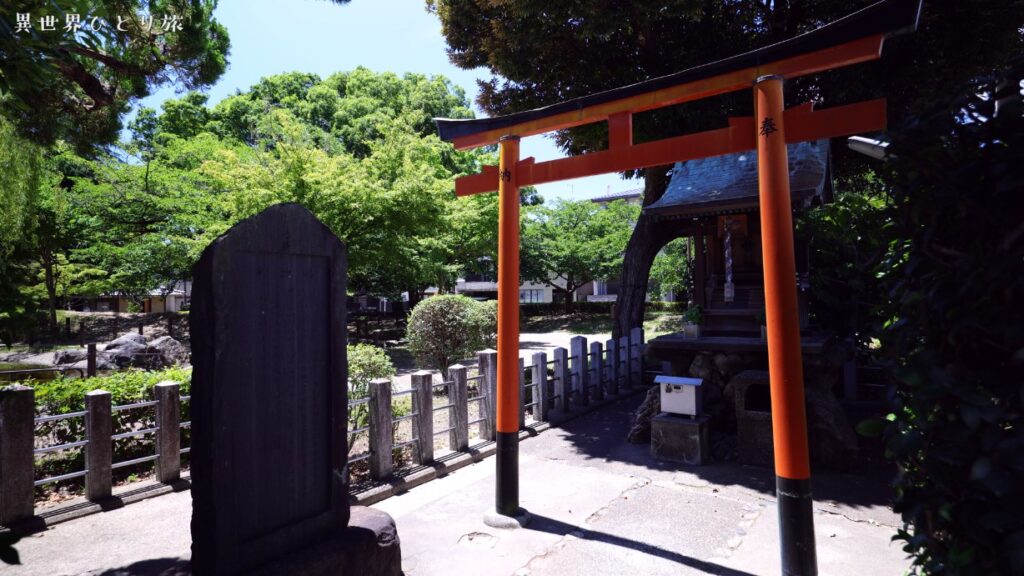 White's Pond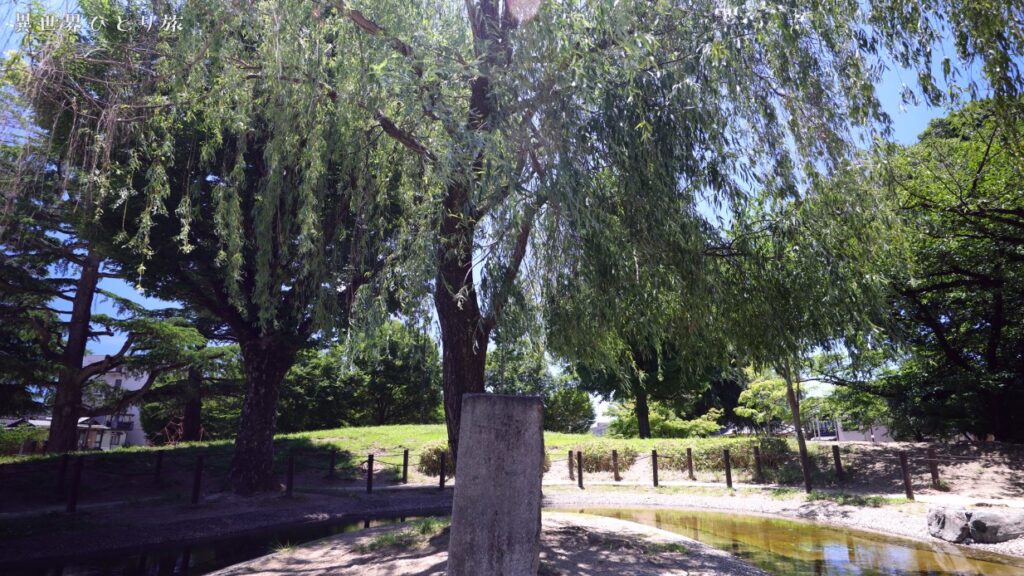 Google Maps
Ruins of Heian Palace Banquet Pine Grove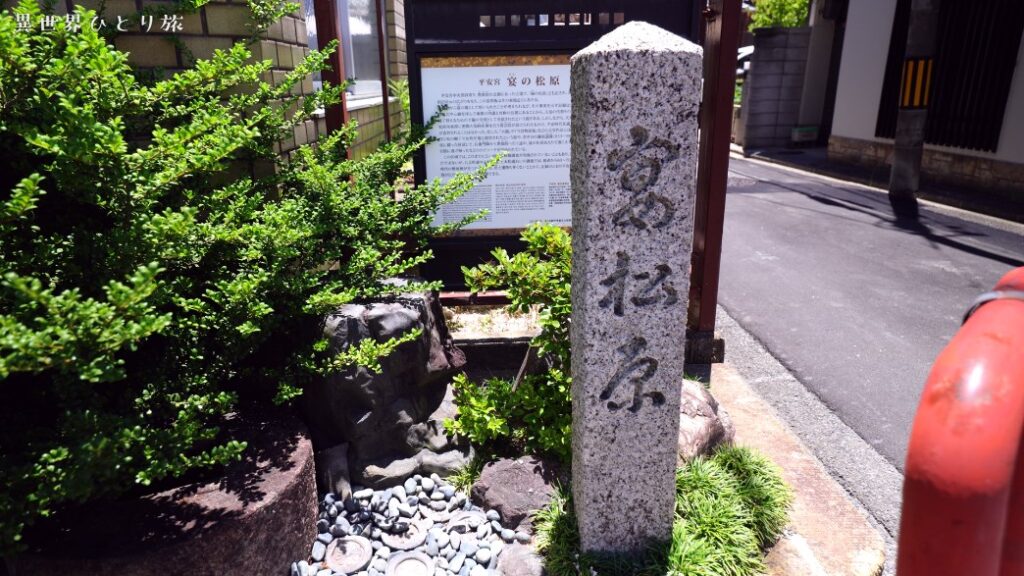 Google Maps
Shiramine Jingu: Shiramine Shrine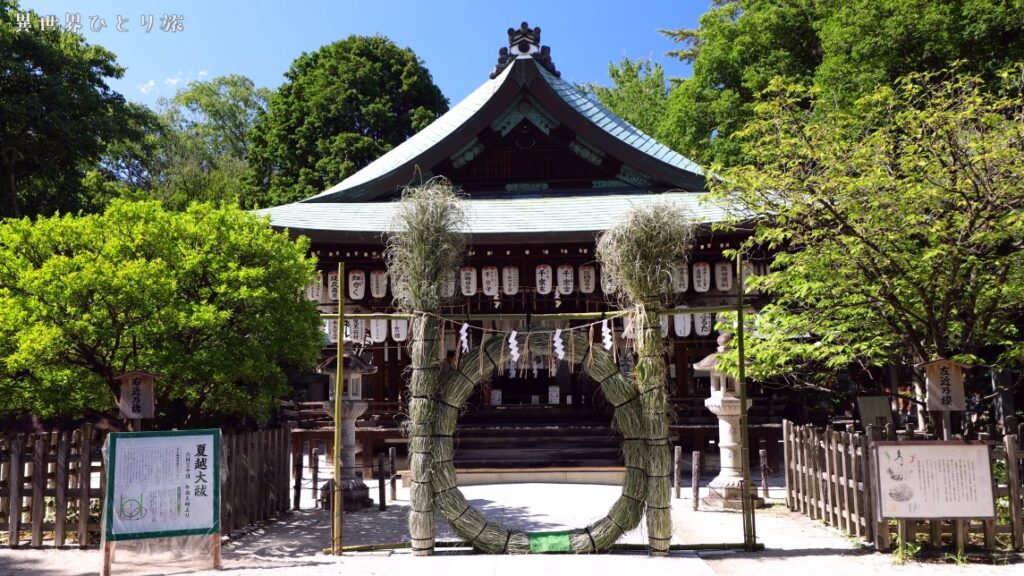 In the late Heian period, the precincts of Shiramine Shrine were the residence of the Asukai family, a noble family that taught waka poetry and mari (Japanese ball game). Sei Dai Myojin, the "God of Mari," has been enshrined as a guardian deity in the Asukai family mansion for generations.
Today, he is considered the patron god of all ball games and sports in addition to soccer.
Google Maps
Seimei Shrine: Seimei Jinja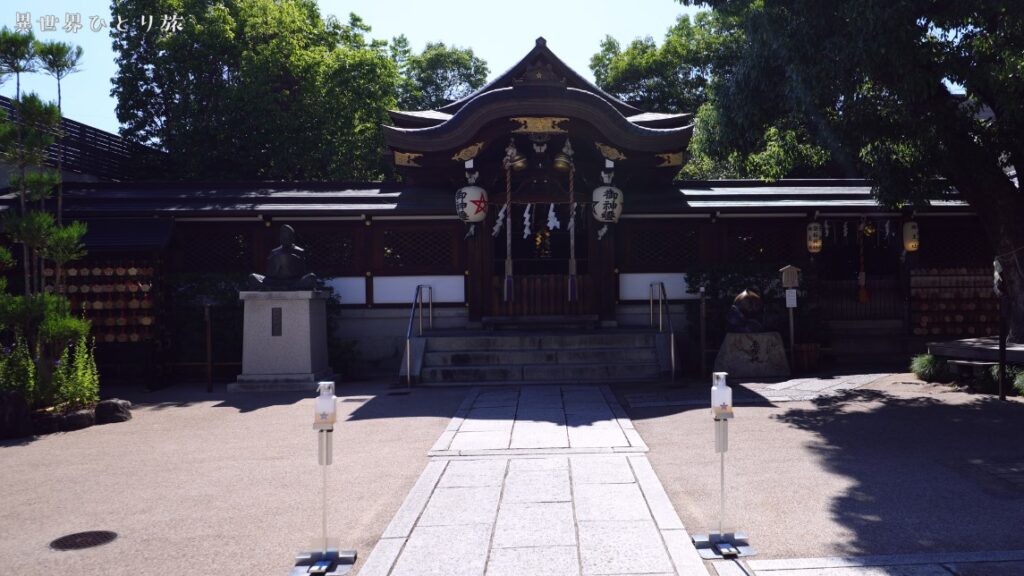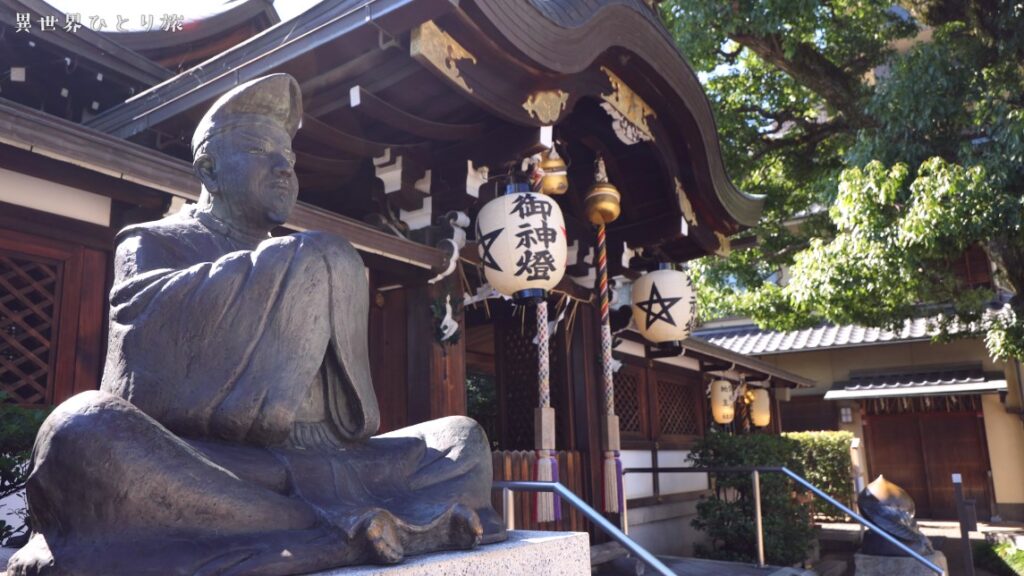 It is said that at the time of its founding, Seimei Shrine was a vast area with Horikawa Dori to the east, Kuromon Dori to the west, Motoshiganji Dori to the north, and Neutraluri Dori to the south.
However, after the Onin War, its scale shrank due to the construction of the capital by Toyotomi Hideyoshi and repeated fires of war.
Since the end of the Edo period, the shrine and its precincts have been maintained mainly by Ujiko (shrine parishioners).
Old Ichijo Return Bridge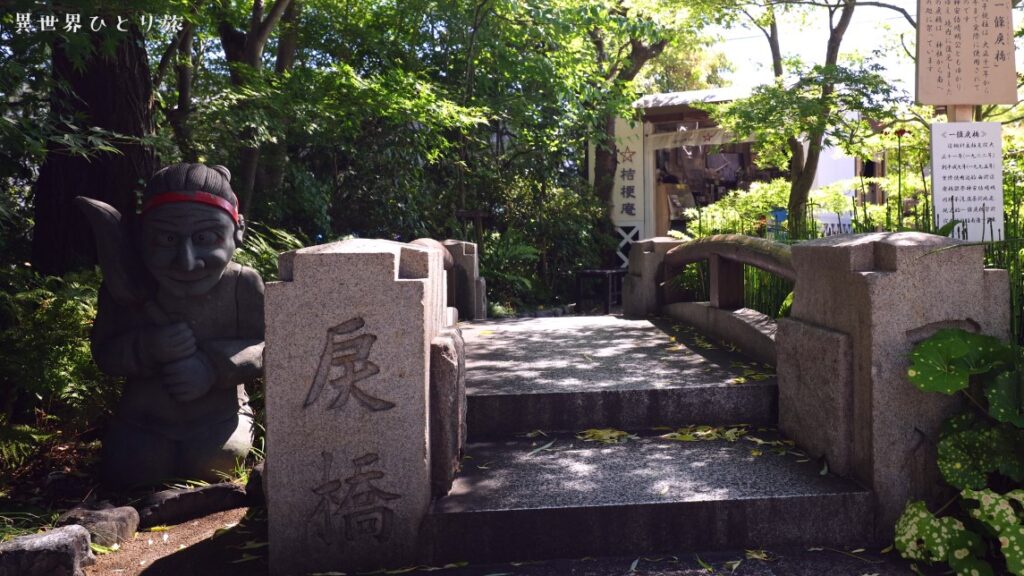 Watch a video of Seimei Shrine
Google Maps
single-tiered gate with a narrow strip of traditional Japanese clothing worn by pilgrims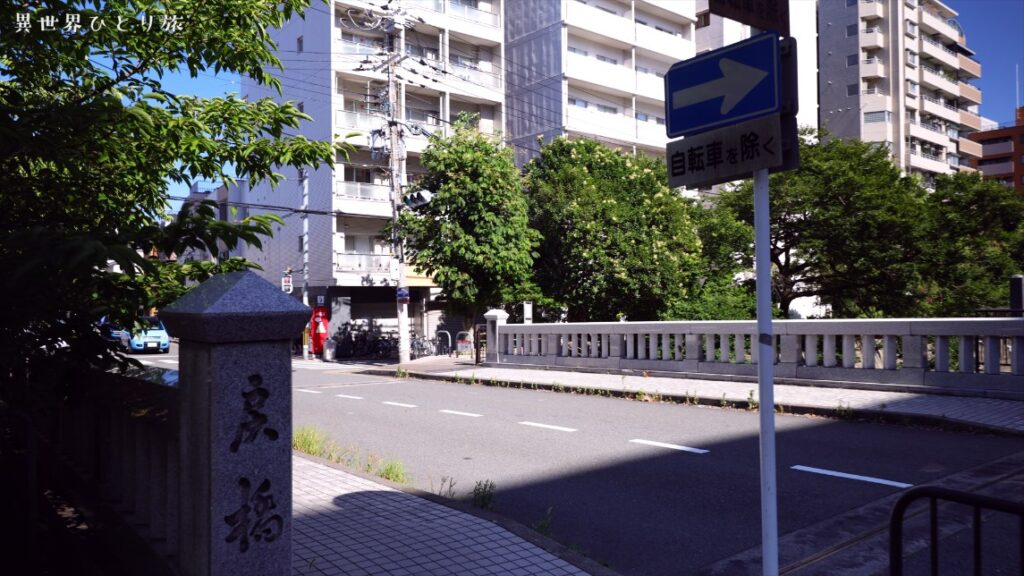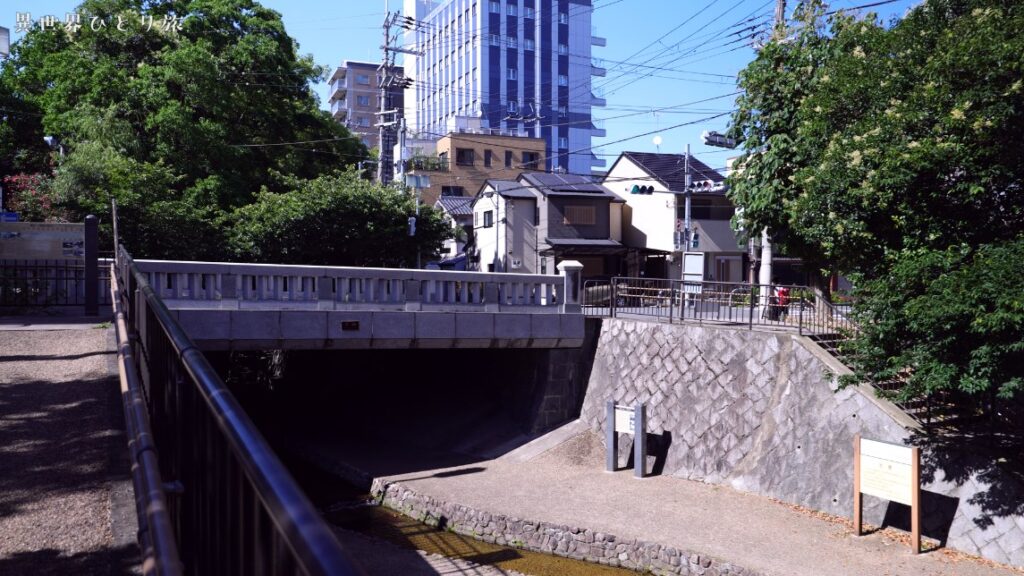 Google Maps
It is located a 5-minute walk south of Seimei Shrine.
Kannon Temple|Tsuchigumo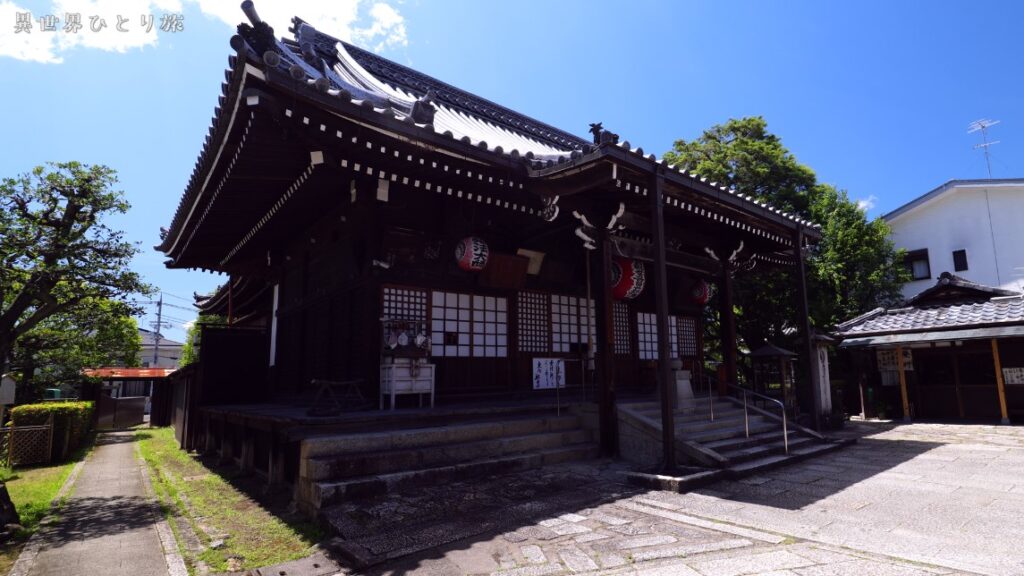 Google Maps
Kitano Tenmangu Shrine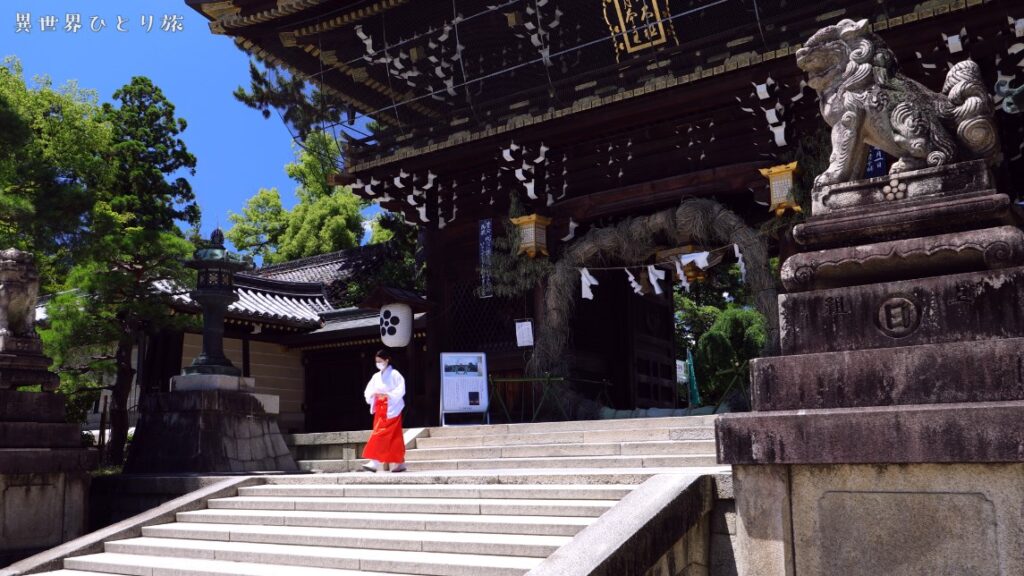 The shrine is the headquarters of about 12,000 Tenmangu and Tenjinsha shrines throughout Japan, which worship Sugawara no Michizane (Lord Suga) as their deities.
During the Edo period (1603-1867), terakoya (schools for children) teaching reading, writing, and arithmetic spread throughout Japan, and "Mikagei" depicting Lord Suga was displayed in the classrooms to pray for academic success and the advancement of martial arts.
This is one of the reasons why the shrine later became widely known as the "god of learning" and "god of performing arts.
Google Maps
Hikakuji Temple (Senbon Enma-do)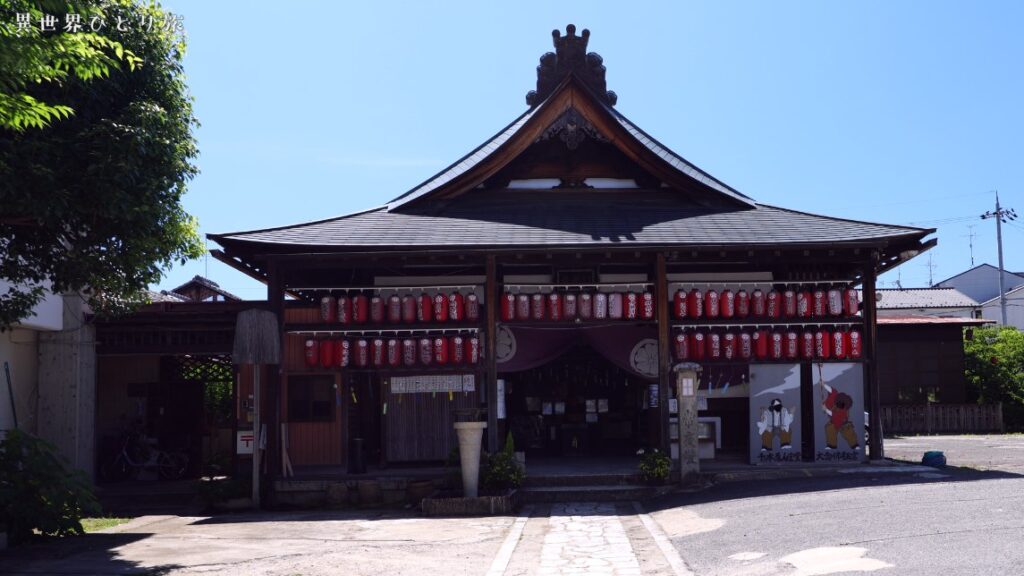 Google Maps
Ishizouji Temple, Nail-pulling Jizo: Kunugi Kizo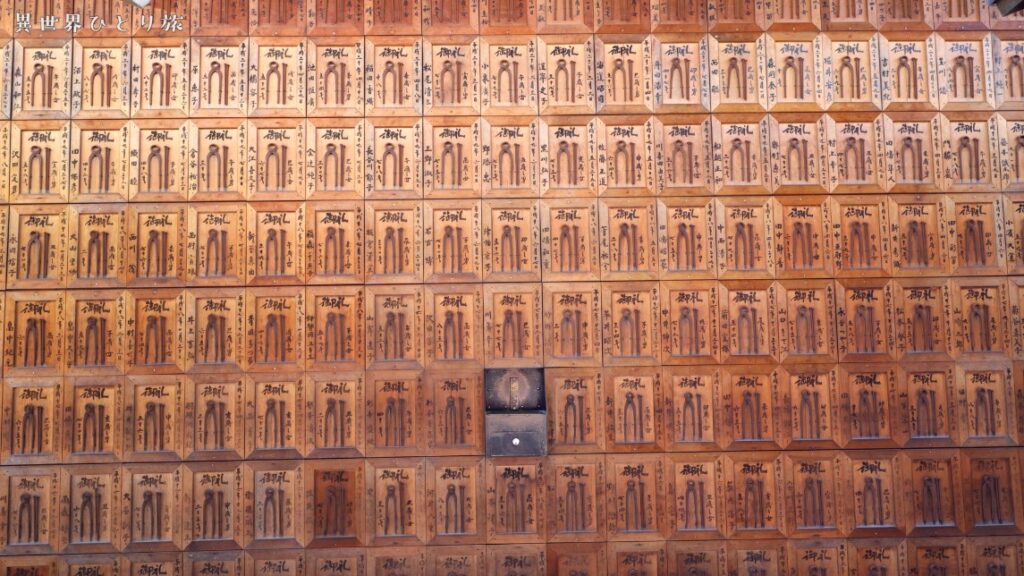 It enshrines the Jizo, which is said to have been carved from a stone brought back from Tang Dynasty China by Kobo Daishi. This Jizo is called Kunuki Jizo, or Nugi-nuki Jizo, because it removes people's physical and mental suffering.
In the main hall, there are countless votive votive tablets with two nails and a nail puller attached as a sign of gratitude that the pain in the body and mind has been removed in this way.
Google Maps
Kyoto Imperial Palace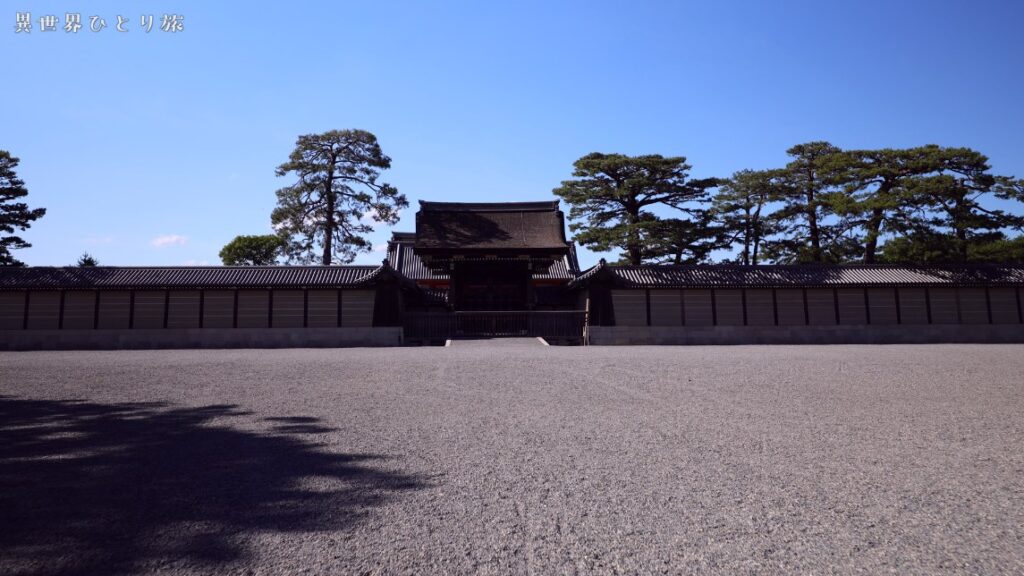 Google Maps
Shimogoryo Shrine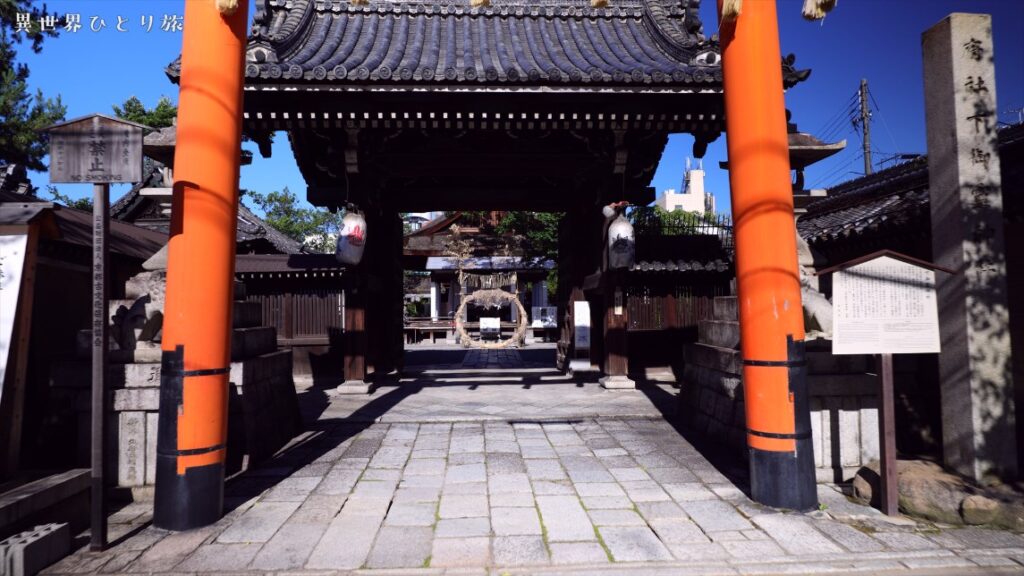 Google Maps
Kuramadera Temple: Kuramadera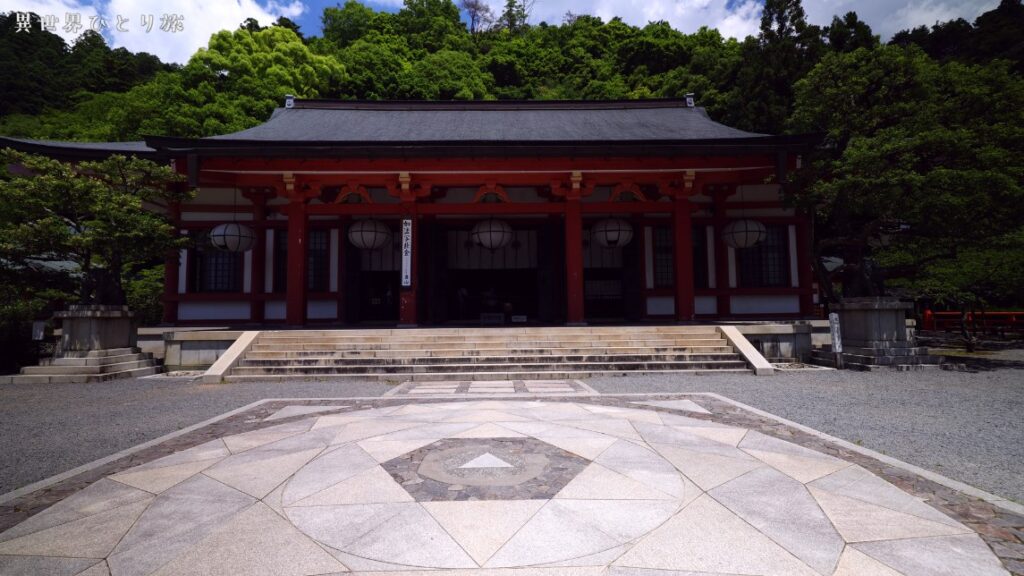 Google Maps
High Priestess (Tarot card)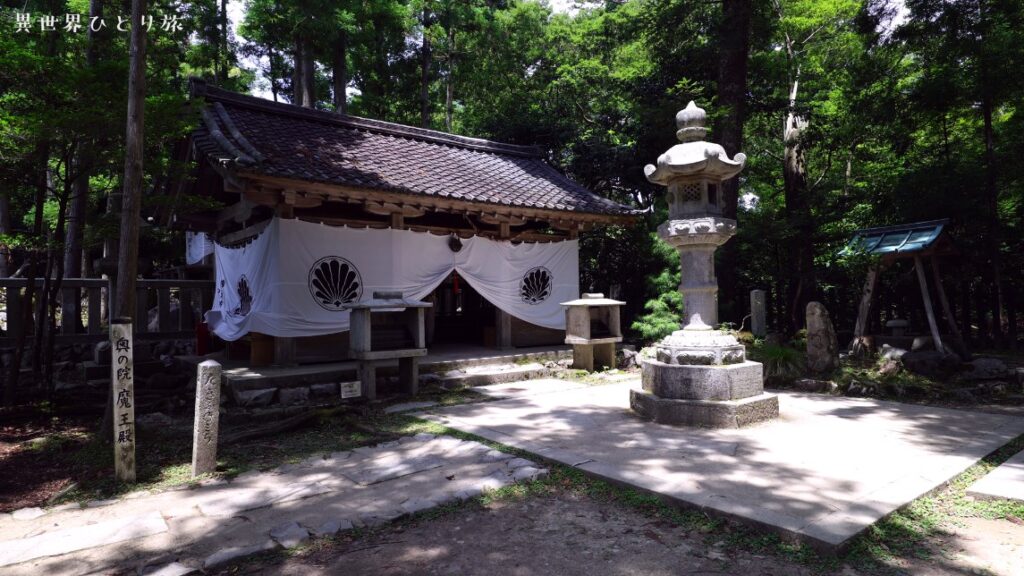 Google Maps
It is located between Kibune Shrine and Kuramadera Temple.
It takes about 20 minutes to go up Mt. Kurama from the Kibune Shrine side.
Video|Beyond Kurama Mountain
Kibune Shrine (shrine)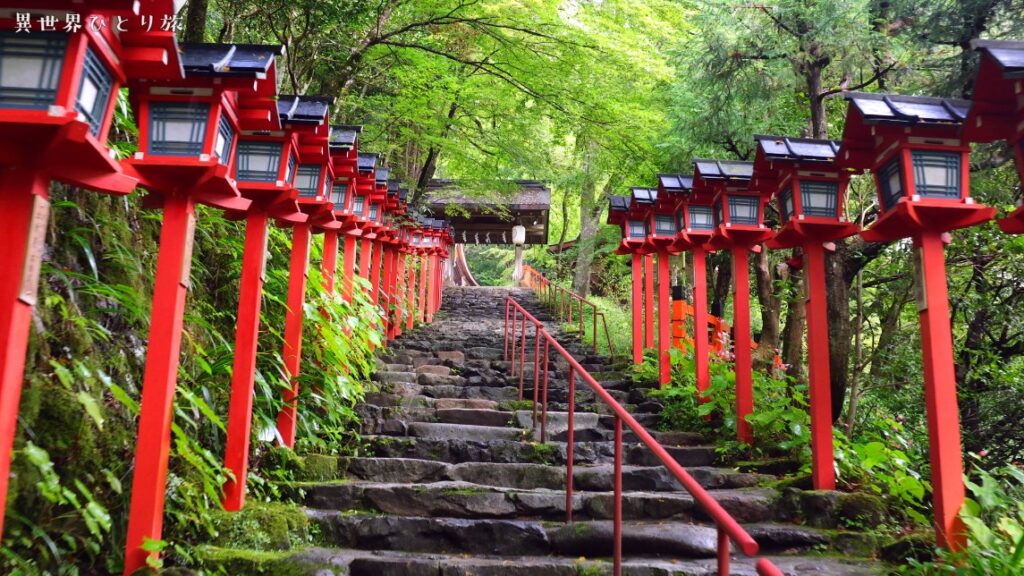 Kibune Shrine has long been worshipped as the god who protects the source of water in Kyoto.
Kibune was written in ancient times as "Ki-bune" (氣生根). Ki-seine means the place where "ki," the energy of all things, originates. Therefore, it is said that the god of "luck and ascension" resides in Kibune, and it has been believed that Kibune is the birthplace of luck.
The "mizuyu mikuji," or "fortune-telling" lottery, in which a blank omikuji card is floated in the "mizuura yuniwa," where sacred water flows out, is reputed to be a good bet.
Kibune Shrine Ketsusha (Nakamiya)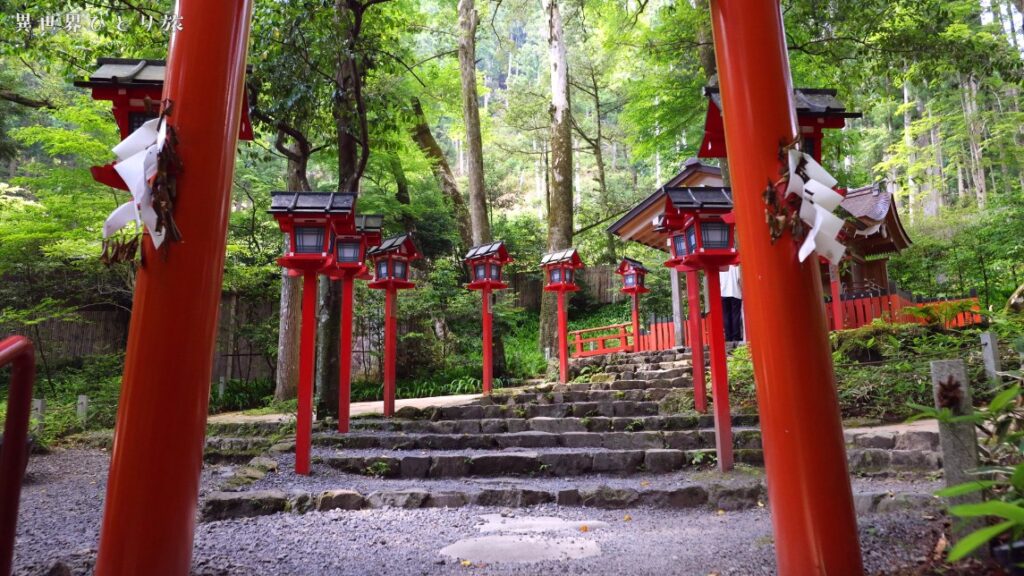 Kibune Shrine Okumiya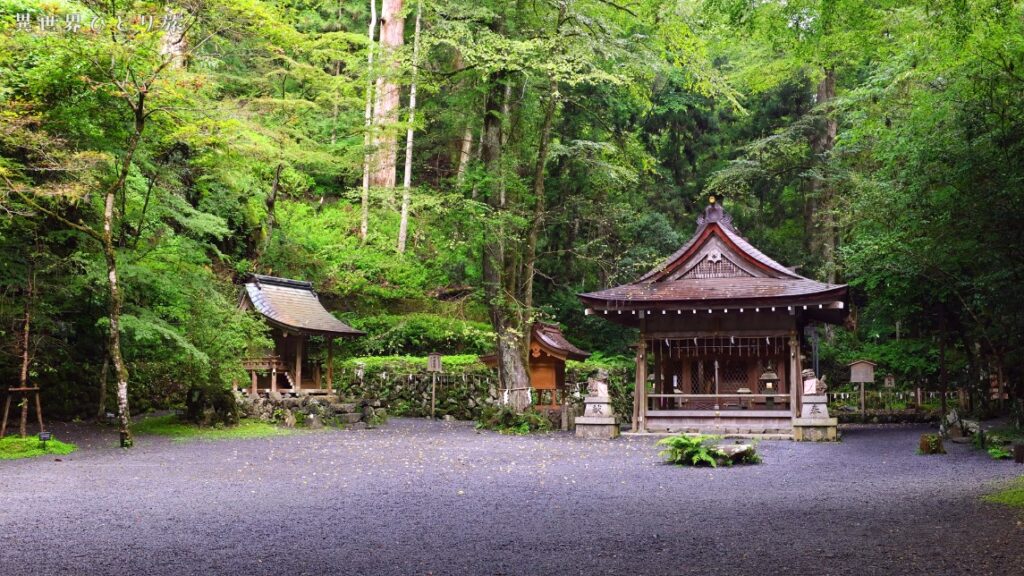 Google Maps
Snowy scenery of Kibune Shrine in video
Fushimi Inari-taisha shrine (in Kyoto)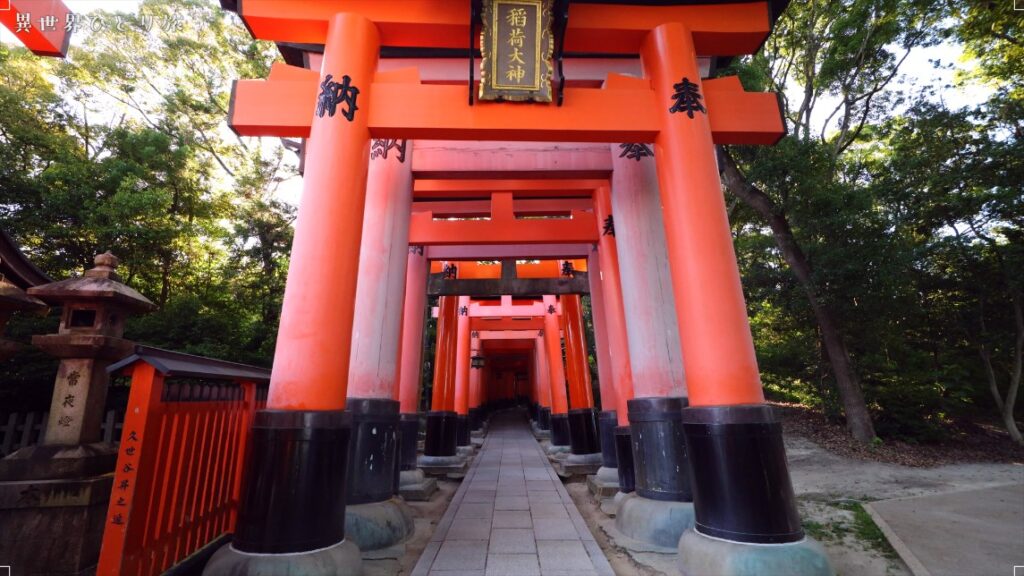 Watch the Fushimi Inari Taisha shrine in video
Google Maps