KYOTO Fushimi Inari Taisha: A Quick Guide to Top Views & Visit Duration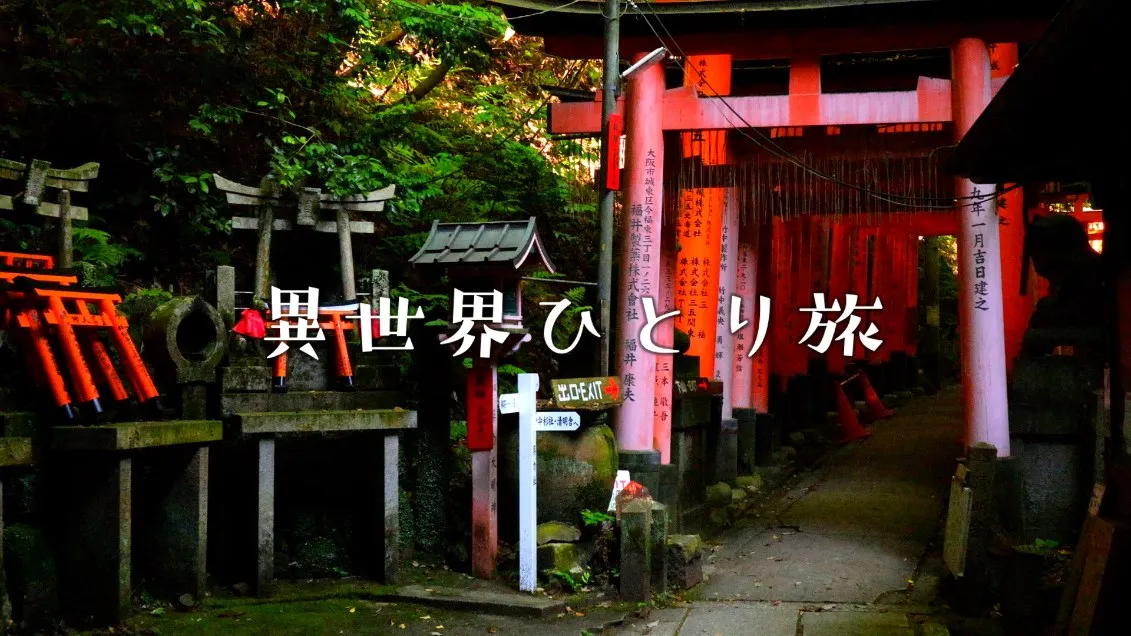 hodaka
This article is a guide to Fushimi Inari Taisha, one of the most famous tourist attractions in Kyoto.
The route to the summit of Mt. Inari, Ichinomine (Kamisha Shinseki, Suehirodaijin, summit), is shown in more than 100 photos.
I'm climbing to the top in the order of the route in the photo, so please refer to it.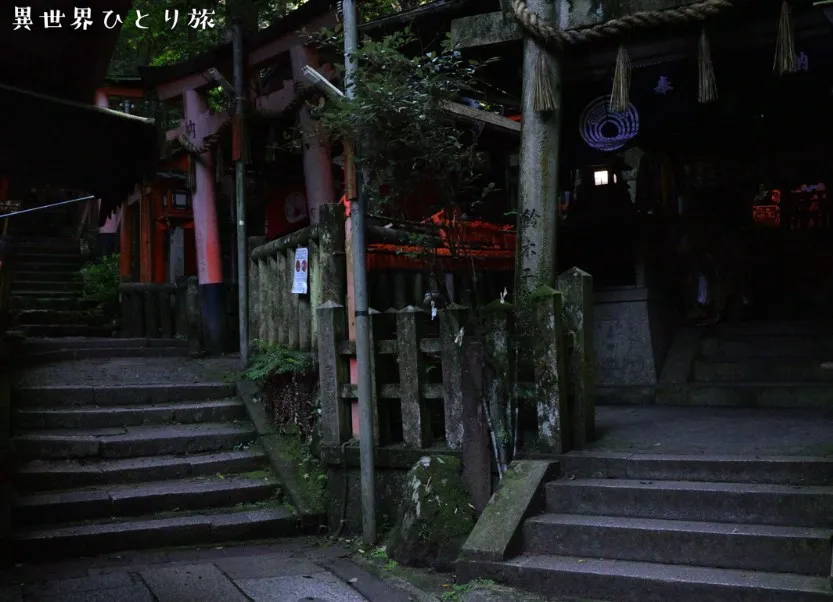 | | |
| --- | --- |
| Address. | 68 Yabunouchi-cho, Fukakusa, Fushimi-ku, Kyoto 612-0882 Kyoto, Japan |
| Business Hours | 24 hours |
| Parking lot | Available (free of charge) |
| Cost | Free of charge |
| Website | http://inari.jp/ |
Fushimi Inari-taisha Shrine in 1 minute video
The head office of Inari Shrine, which is said to have about 30,000 shrines throughout Japan.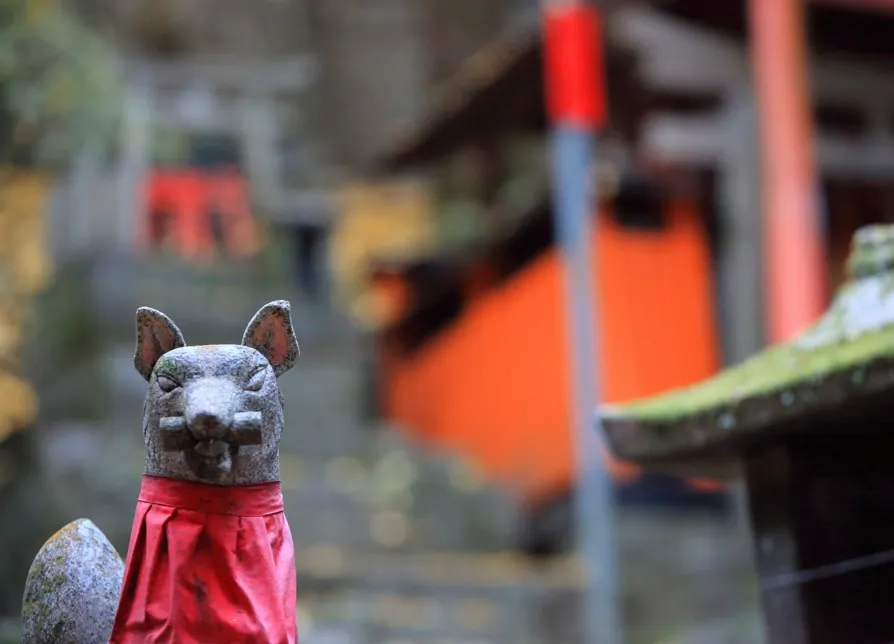 Fushimi Inari Taisha, located in Fushimi-ku, Kyoto, is the headquarters of Inari shrines throughout Japan.
It is one of the most visited shrines in Japan.
Approximately 10,000 torii gates stand in a row on the temple grounds to welcome visitors.
Inari Shrine is believed to be the god of prosperous business, traffic safety, and family safety, and is visited by many people.
Approximate sightseeing time at Fushimi Inari Taisha|30 minutes to half a day
If you just want to see Senbon-Torii, it takes about 30 minutes.
It takes about 5 minutes from the Niban-torii to the entrance of Senbon-torii.
It depends on how far you walk from there, but if you just want to take pictures of the Senbon-Torii, it will not take that long.
How long does it take to climb to the top of Mount Inari?
A|4-hour round trip from Fushimi Inari Taisha Shrine to the top of Mt.
The round trip distance from Fushimi Inari Taisha Shrine to the top of Mt. Inari is approximately 4 km.
I myself started climbing around 6:00 am and reached the summit around 8:00 am.
If you climb straight up without stopping along the way , you can reach the summit in less than an hour.
It just took a lot of time, though, because I was shooting video.
The return trip was smooth because it was downhill and there was little shooting.
It is best to leave first thing in the morning around 7:00 a.m. and plan to stay at Fushimi Inari Taisha for the entire morning.
The summit of Mt. Inari is the first peak (Kamisha Shinseki, Suehirodaijin, summit)
You may not be able to see it on Google Maps, but if you search for Ichinomine (Kamisha Shinseki, Suehiro-taijin, summit ), it will give you an idea.
From the ground, climb a gentle stairway for about 2 km to the summit.
Frankly, this signage map is confusing.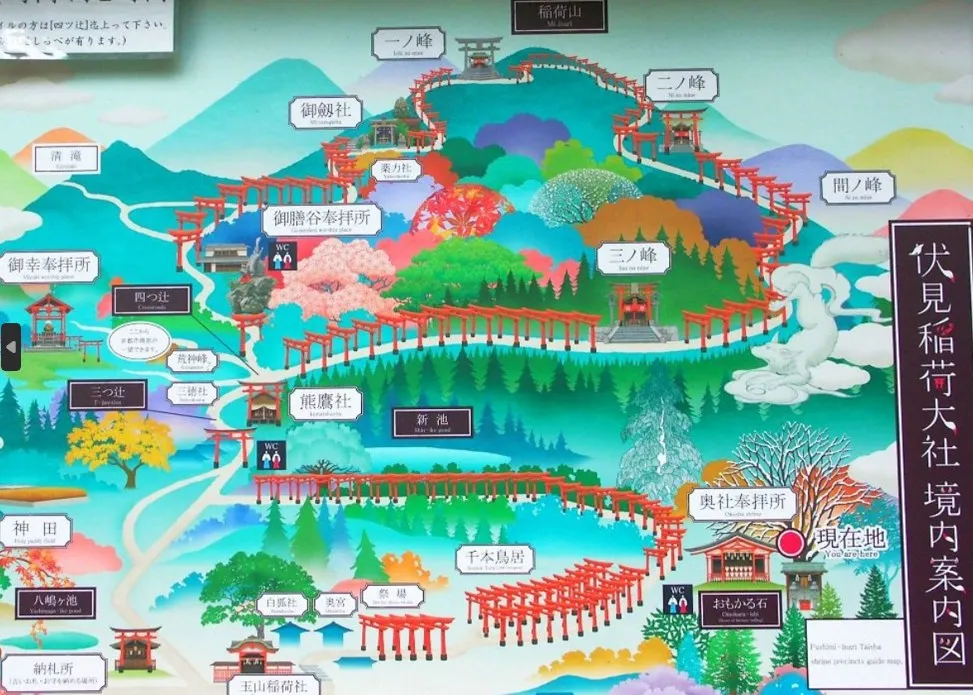 Map of this sign at Fushimi Inari Taisha shrine.
It looks beautifully put together, but what you actually experience when you refer to this map is,
To be honest, it's very confusing lol.
I think the distance between the bottom portion of the map and the top portion is quite strange.
In fact, the difference between this sign and Google Maps even made me feel extra lost.
Charms of Fushimi Inari-taisha Shrine|The breathtaking Senbon-torii (Thousand torii gates)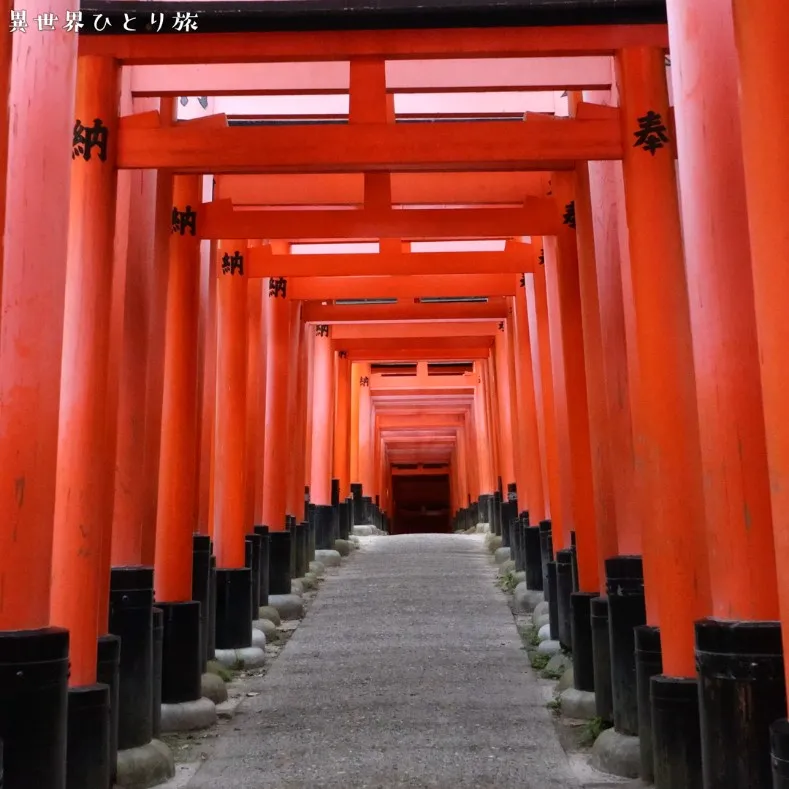 Fushimi Inari Taisha is famous for the Senbon-torii, a series of torii gates that sit within its precincts.
Therefore, worshippers can visit the sacred trees and shrines while passing through the torii gate.
There are also souvenir shops and eateries on the grounds, making it an all-day destination for visitors.
It is quite close to Kyoto Station, just 5 minutes south of the station.
In fact, there is a dedicated free parking lot at the foot of Fushimi Inari Taisha.
There are not that many parking spaces, so it fills up quickly in the morning, but if you go early in the morning you can park, which is recommended.
It's hard to drive here when people are busy, so except early in the morning, I'd probably recommend a paid parking lot nearby…
Fushimi Inari Taisha Shrine, where is the restroom located while climbing the mountain?
There are not many restrooms as you begin the climb up Fushimi Inari Taisha to the summit.
There is one restroom at the entrance to the approach.
However, there are several stores and stores before the summit.
Perhaps there are restrooms there as well, so you may want to call out to them in case of a real emergency.
second watchtower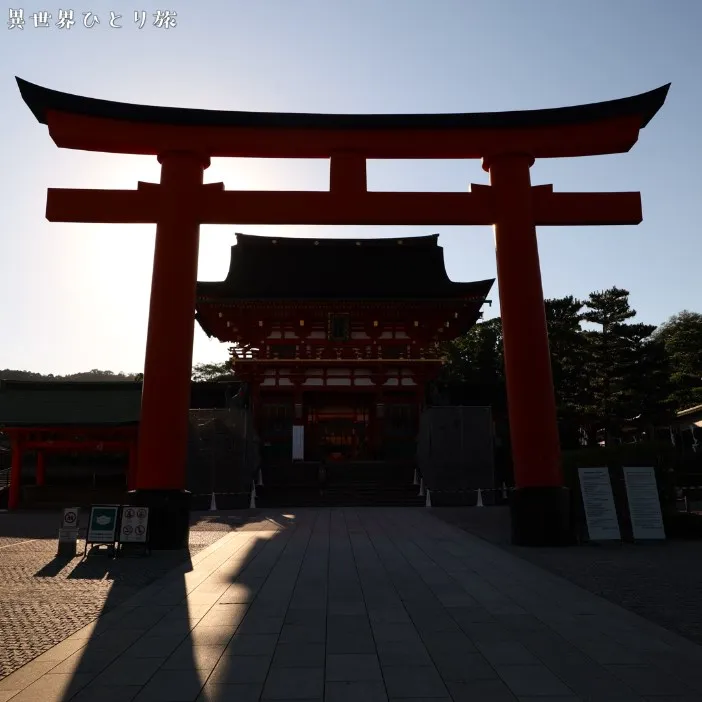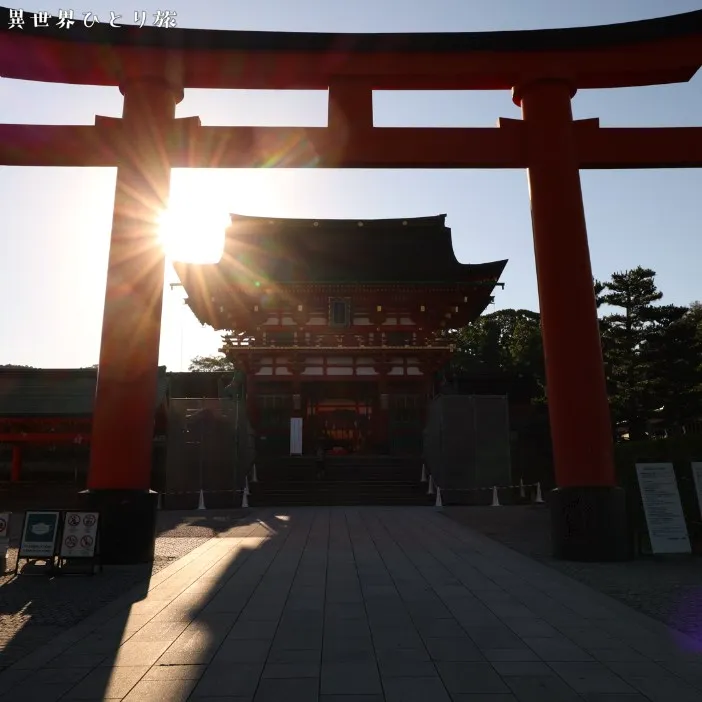 Fushimi Inari-taisha Shrine Tower Gate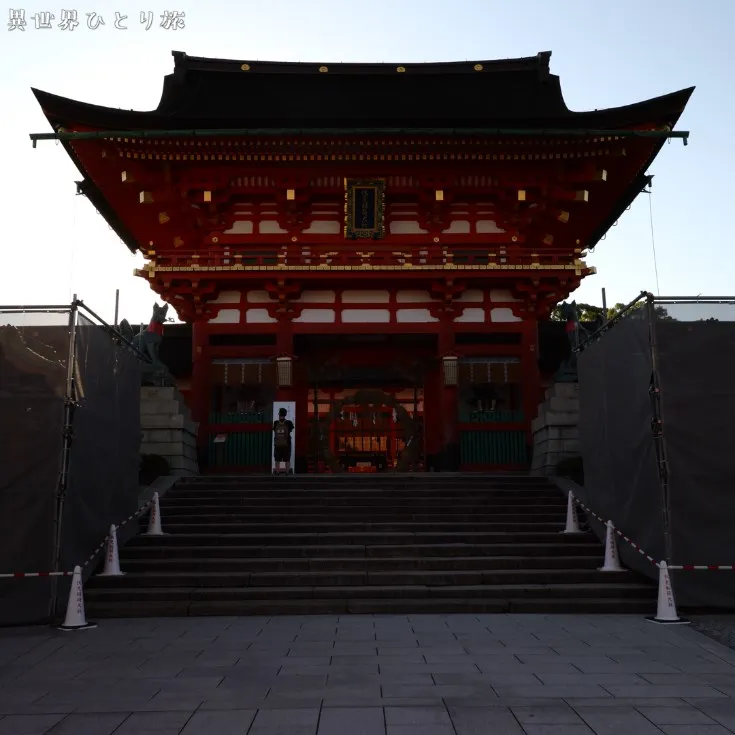 Fushimi Inari-taisha Main Shrine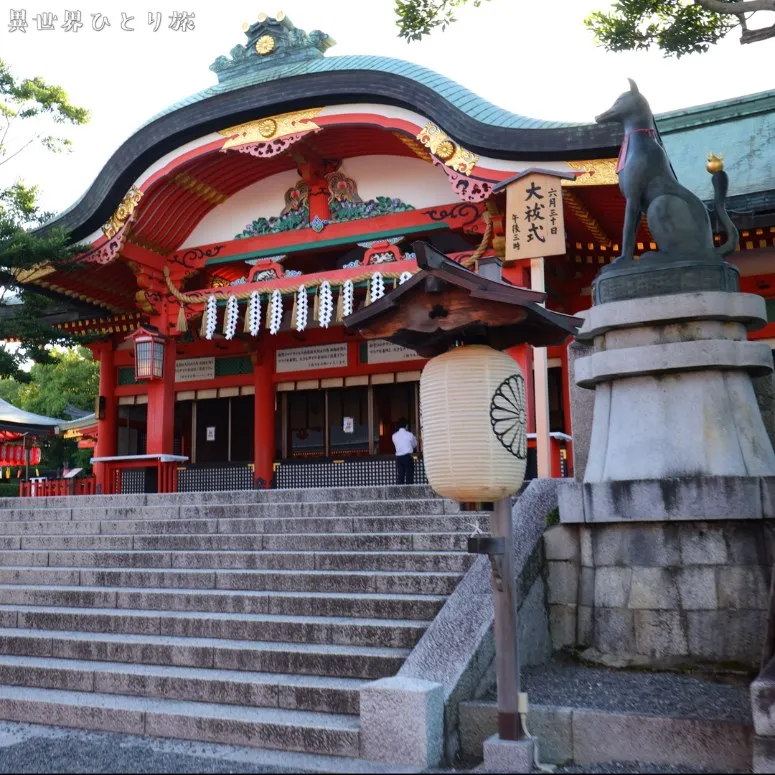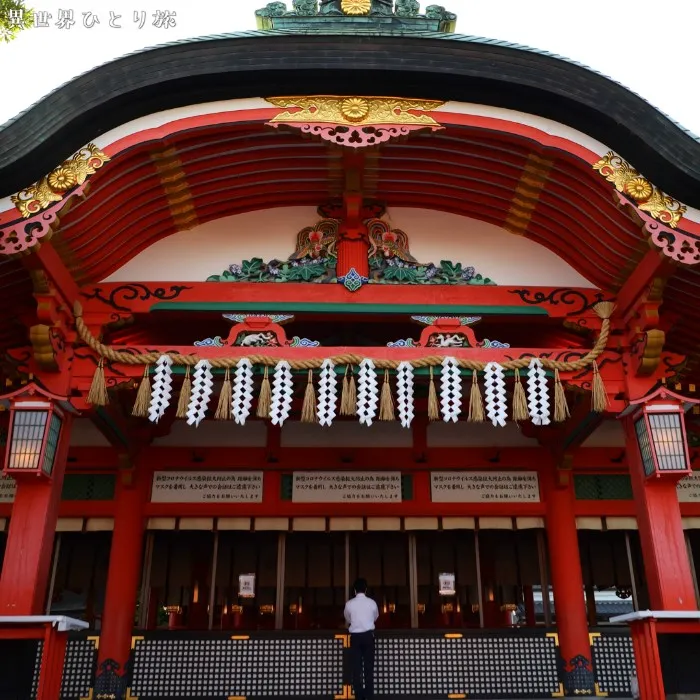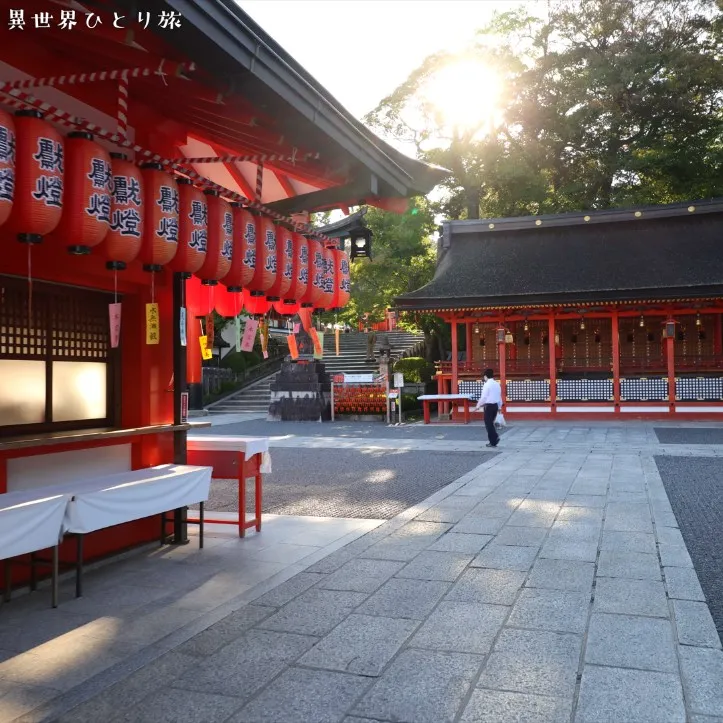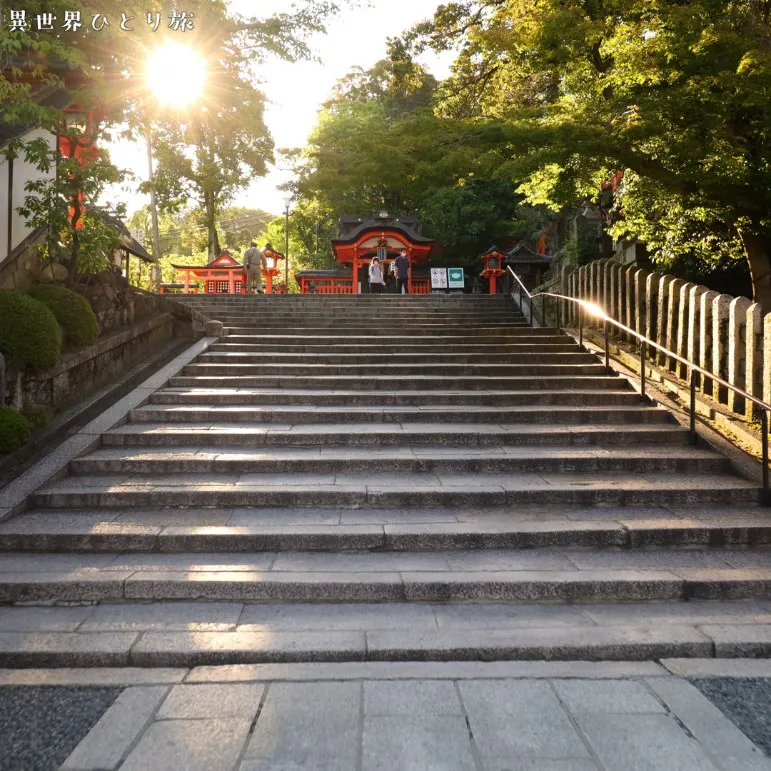 place containing a shrine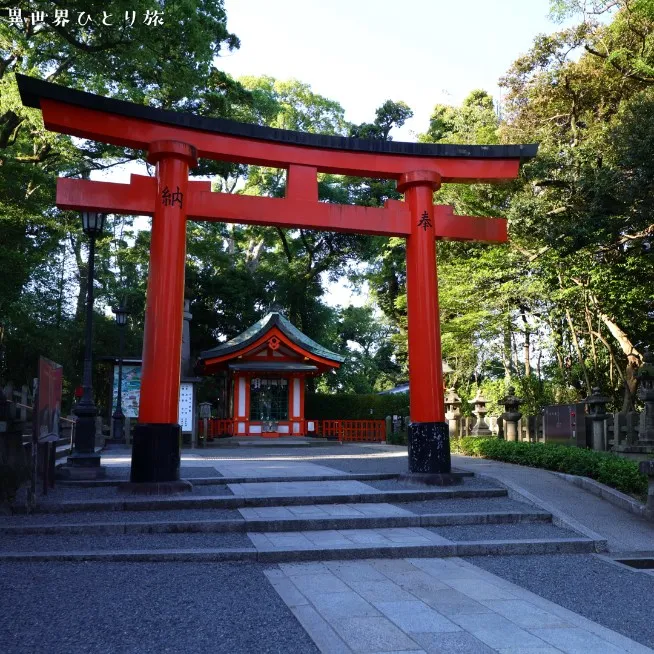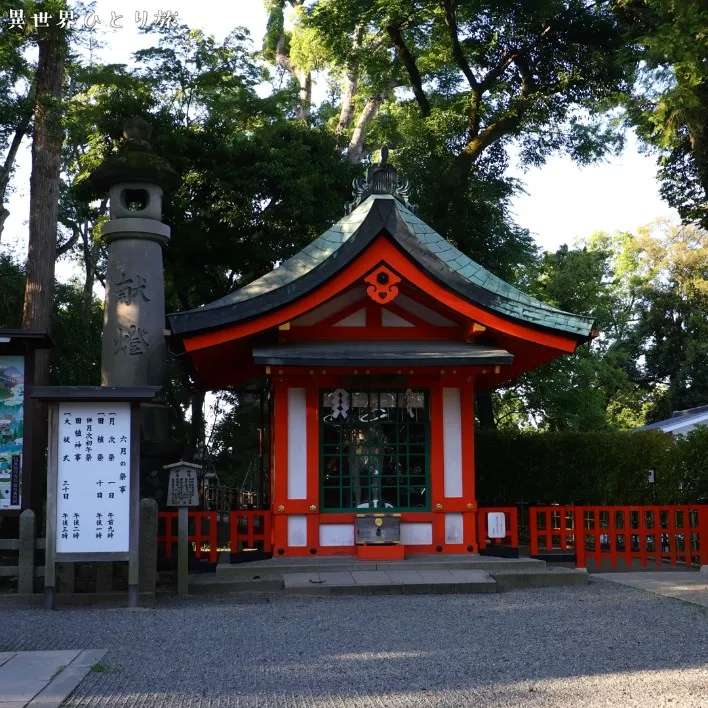 rear shrine (located behind the main shrine, but dedicated to the same deity)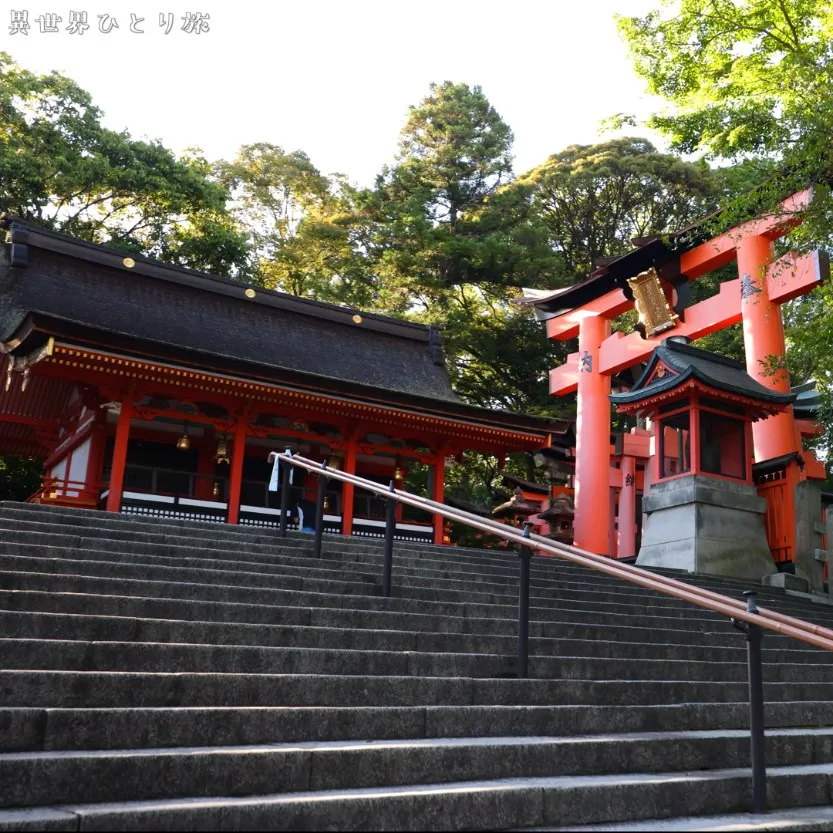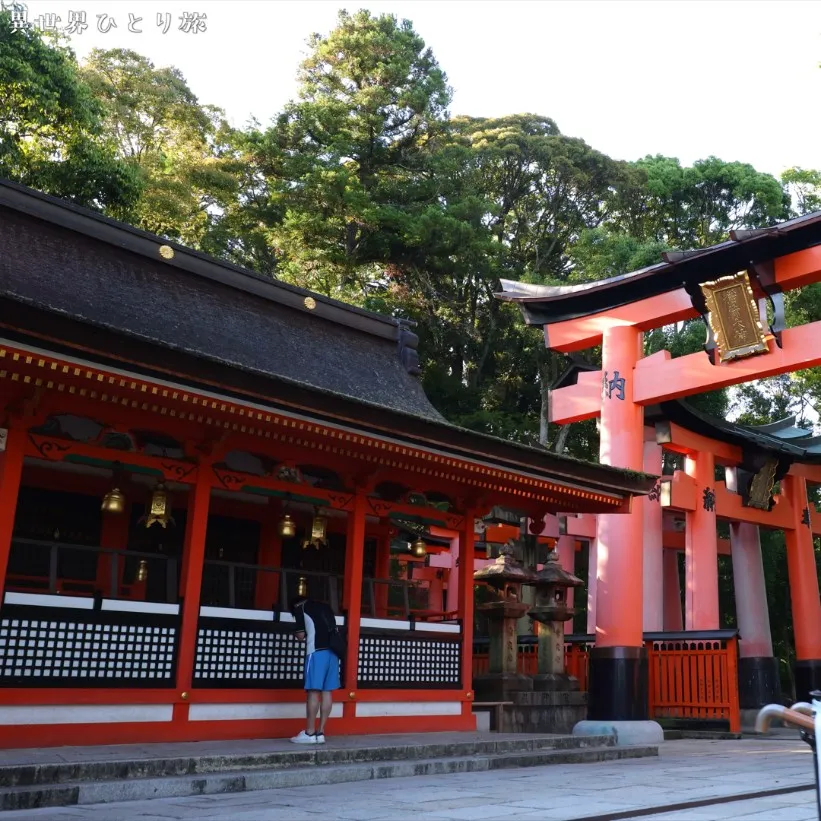 Okumiya Shrine and Senbon Torii Gate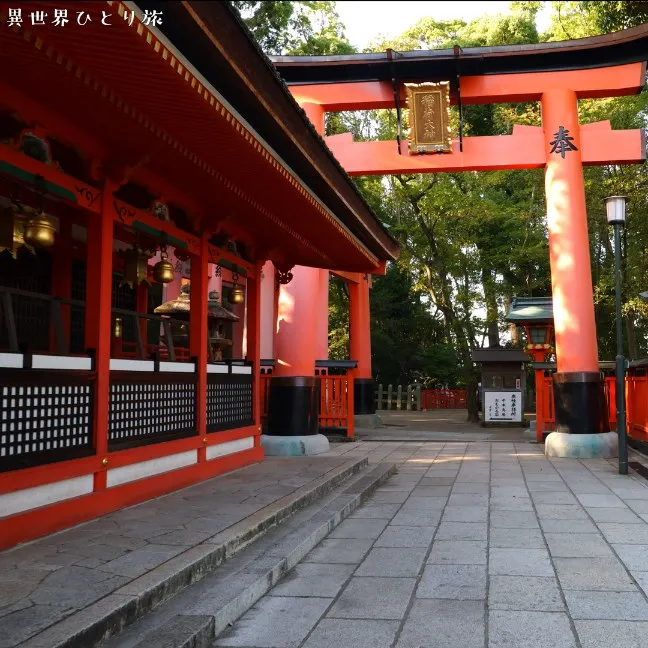 torii corridor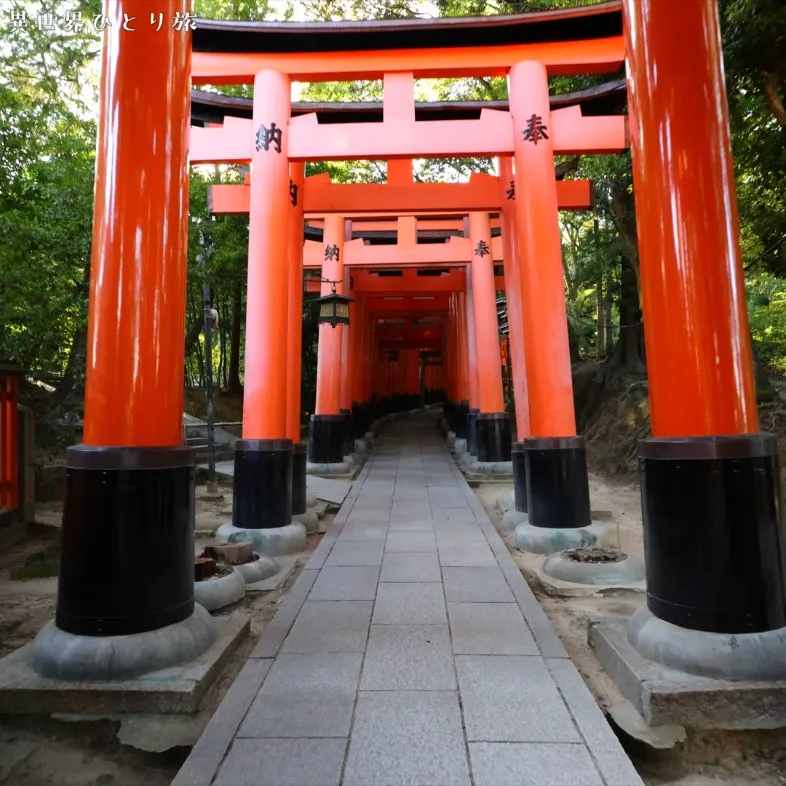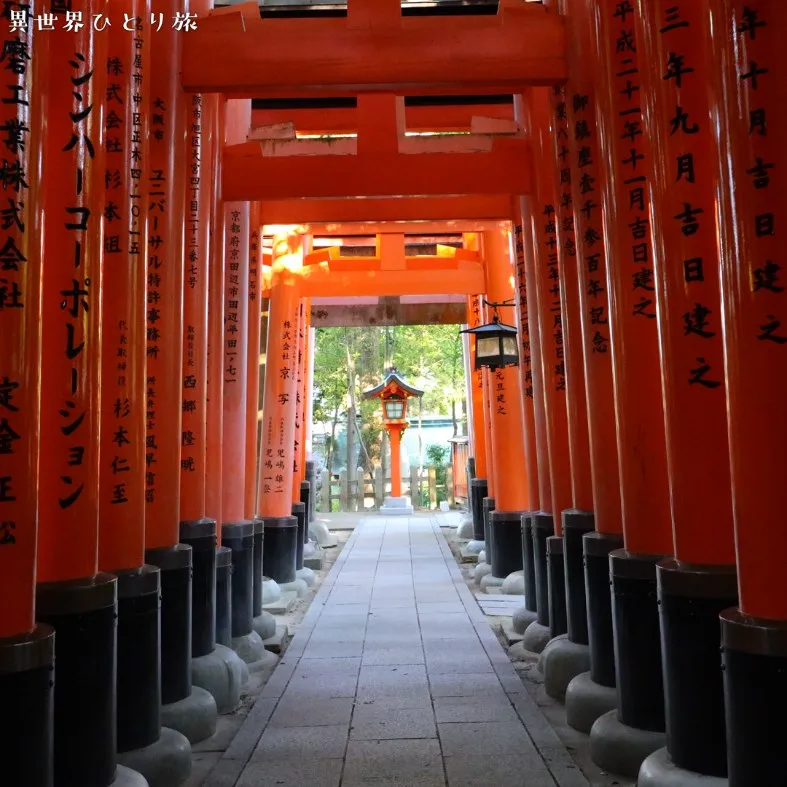 From here we enter the world of Senbon-Torii.
You should decide in advance whether you want to climb to the summit or turn back at some point.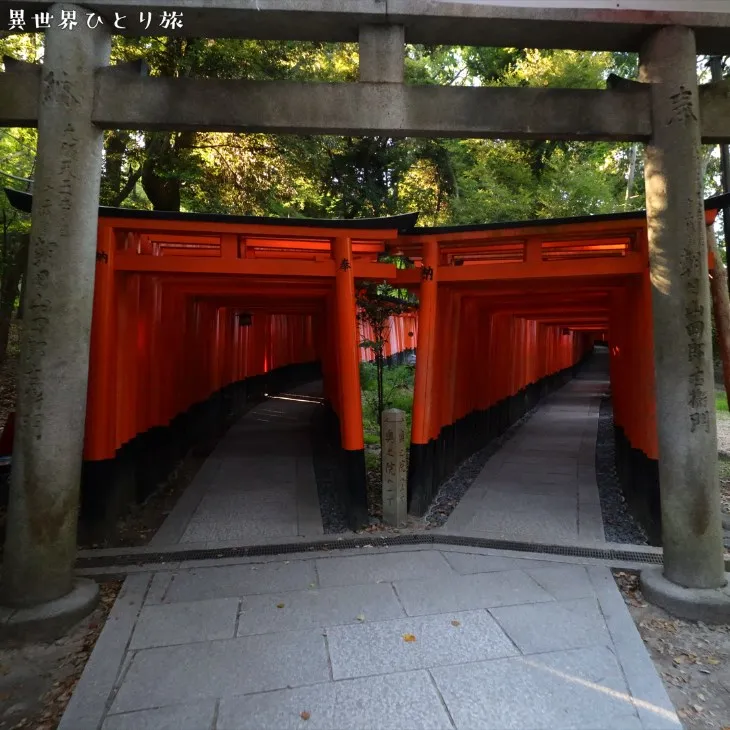 place of worship housed in a rear shrine
important stone (e.g. in a construction)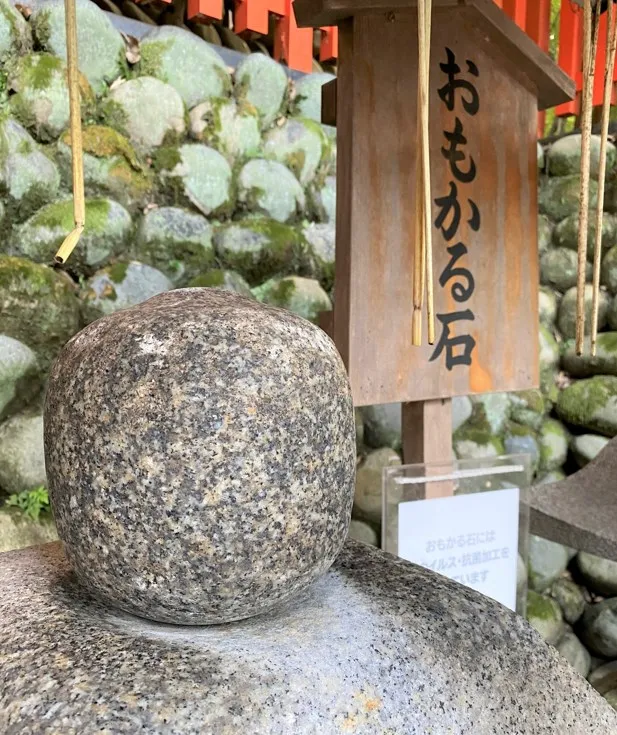 pine shoot pulled out during "ne-no-hi-no-asobi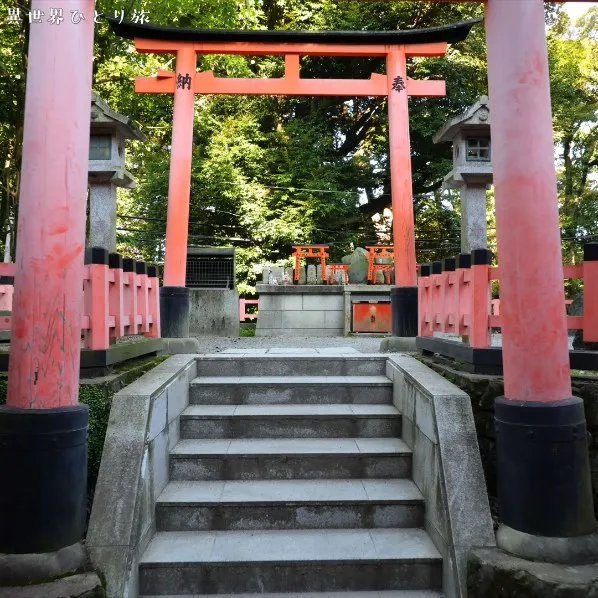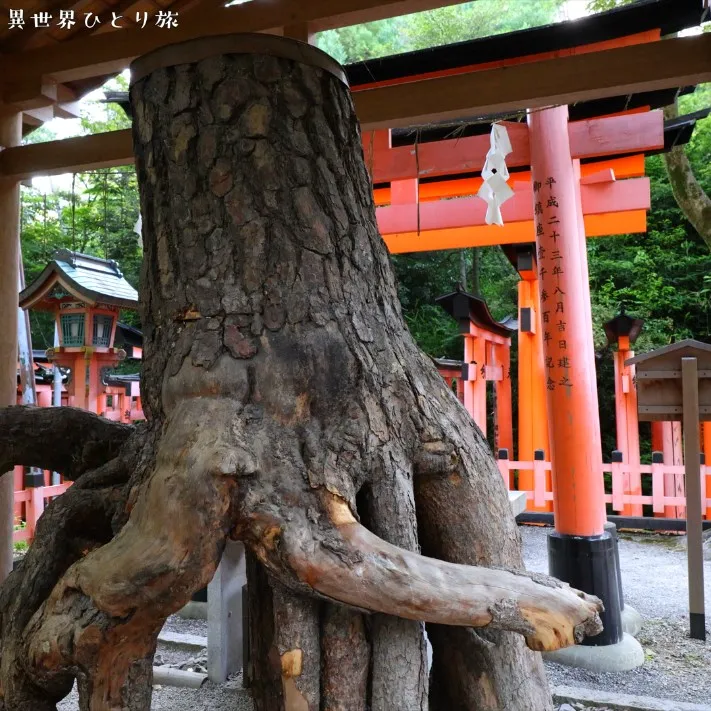 triple street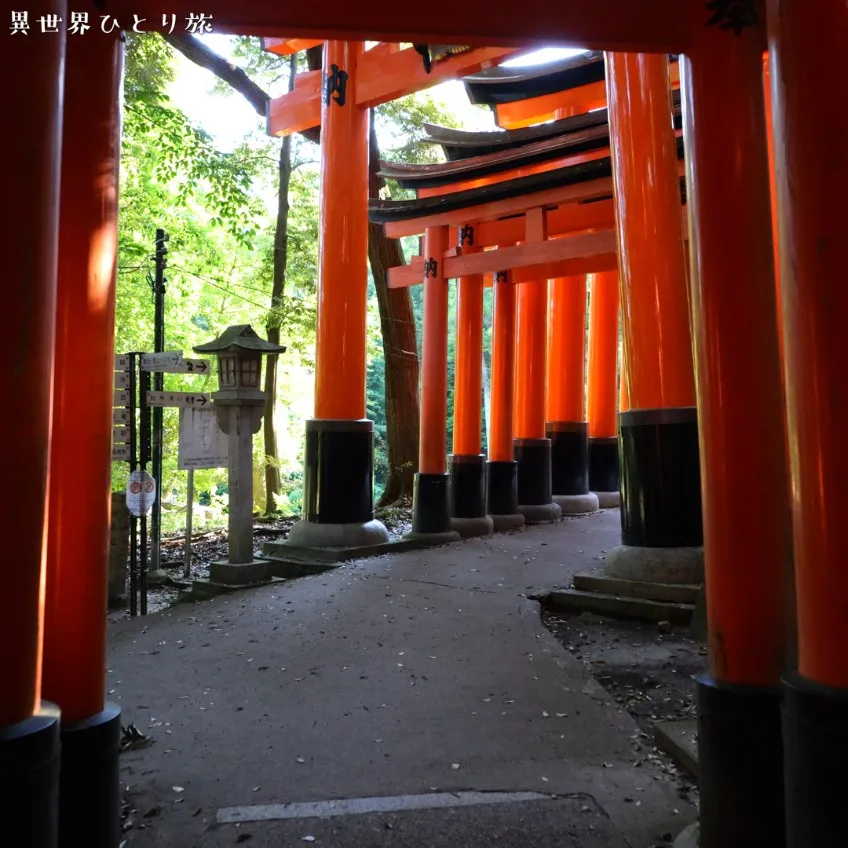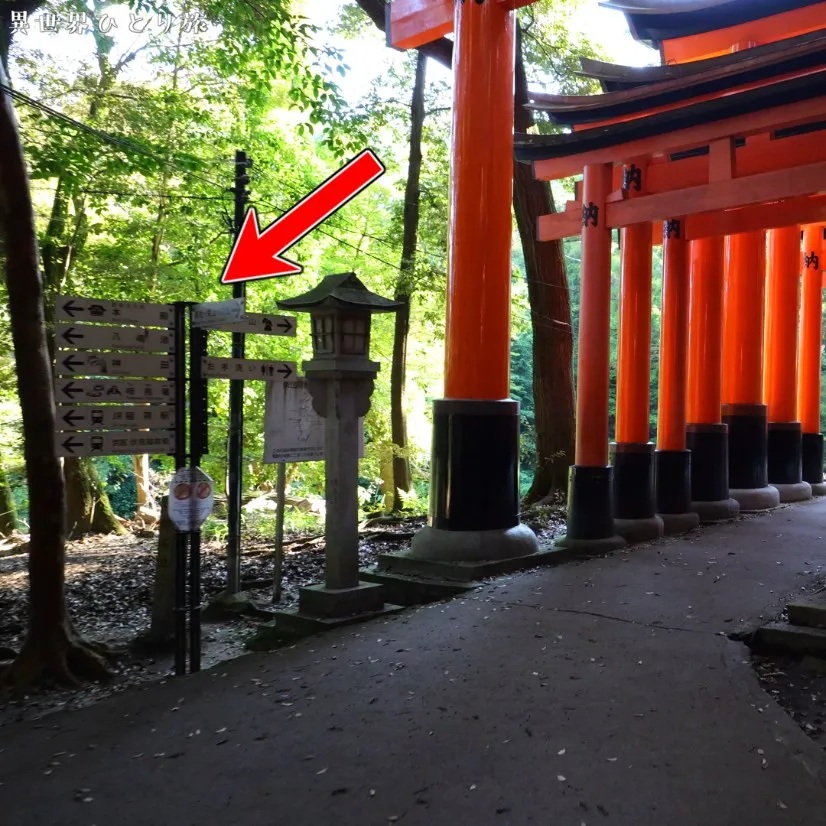 On the way, there are three branches, one to the left and one to the right, but here, go right.
Cat (1) we met along the way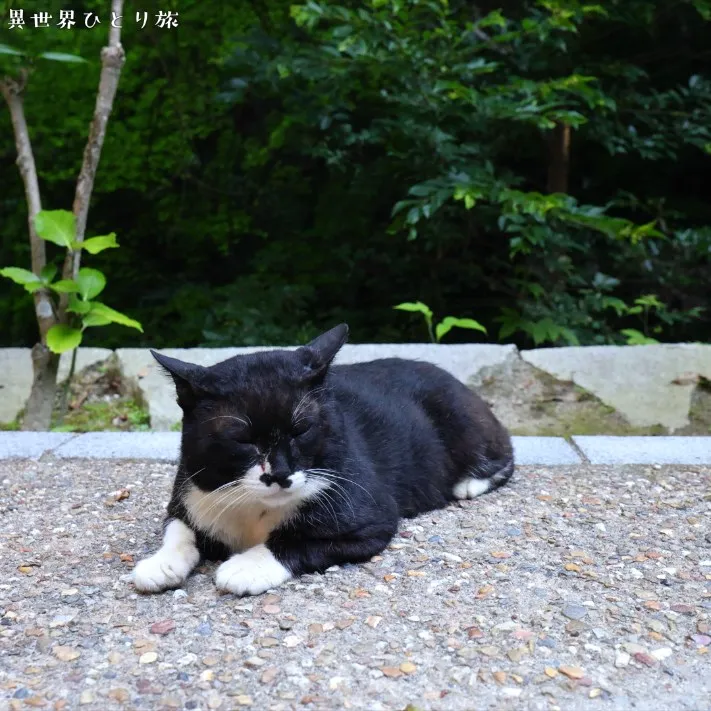 There are a surprisingly large number of cats at Fushimi Inari Taisha Shrine.
toilet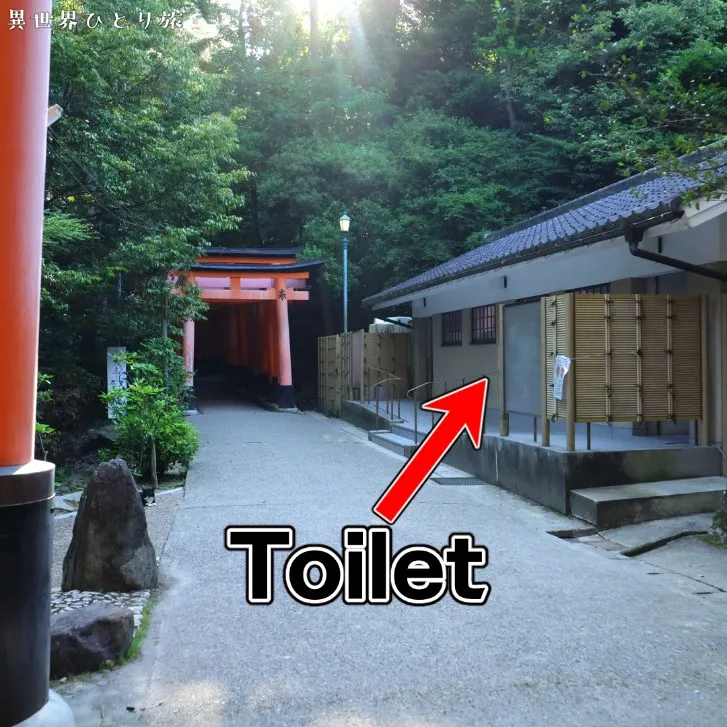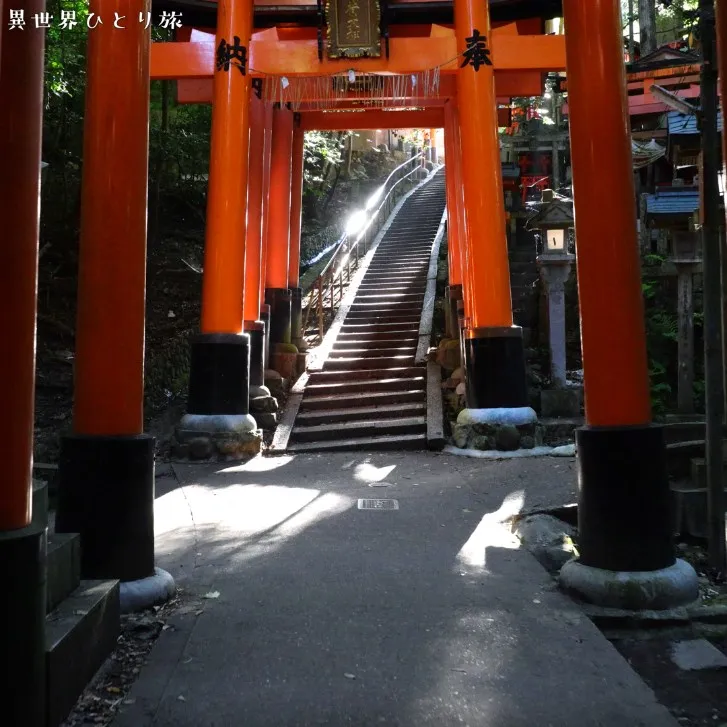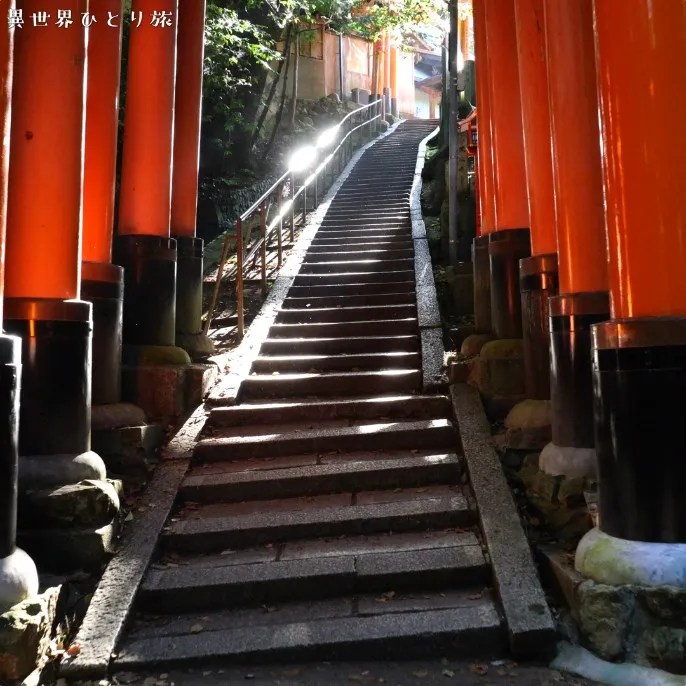 Shirohata Kou + Otsuka Group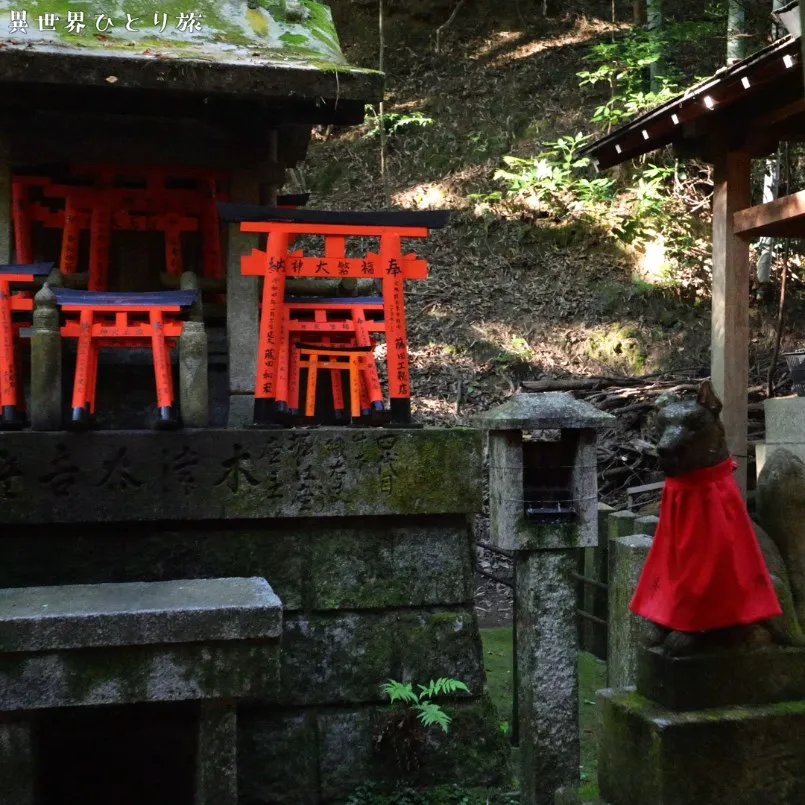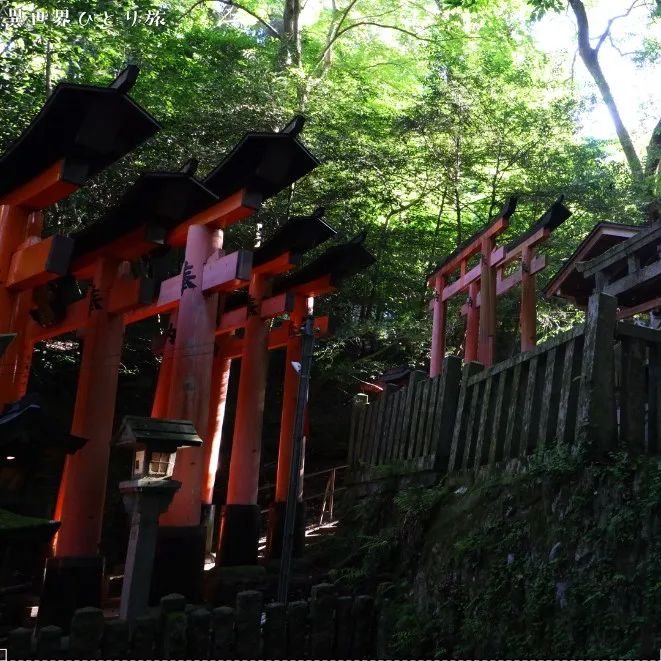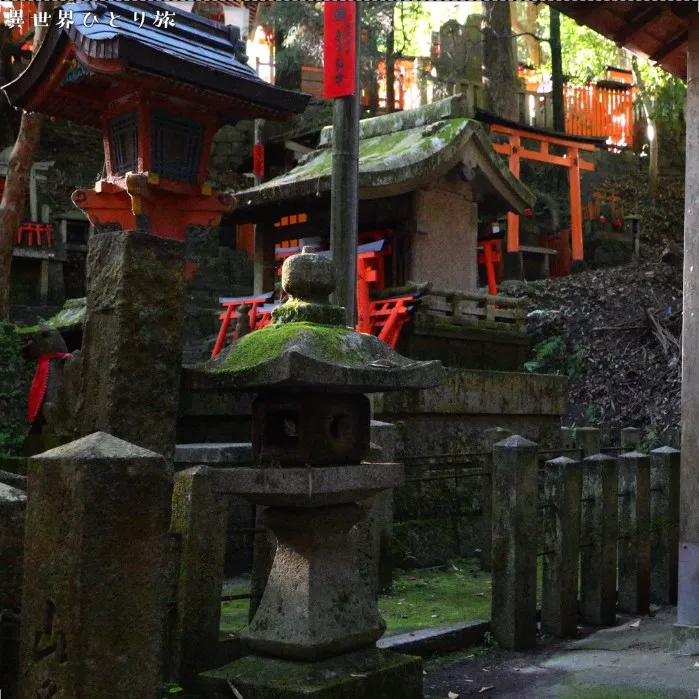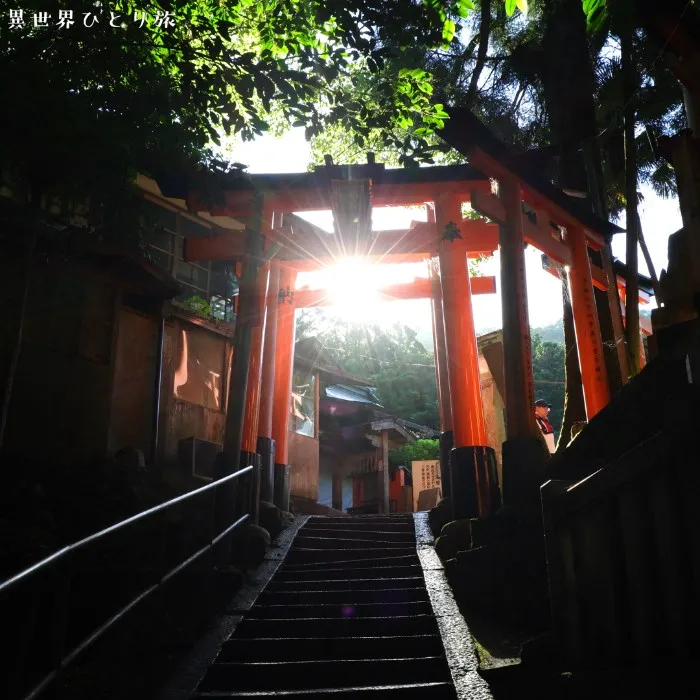 Kumataka Shrine + New Pond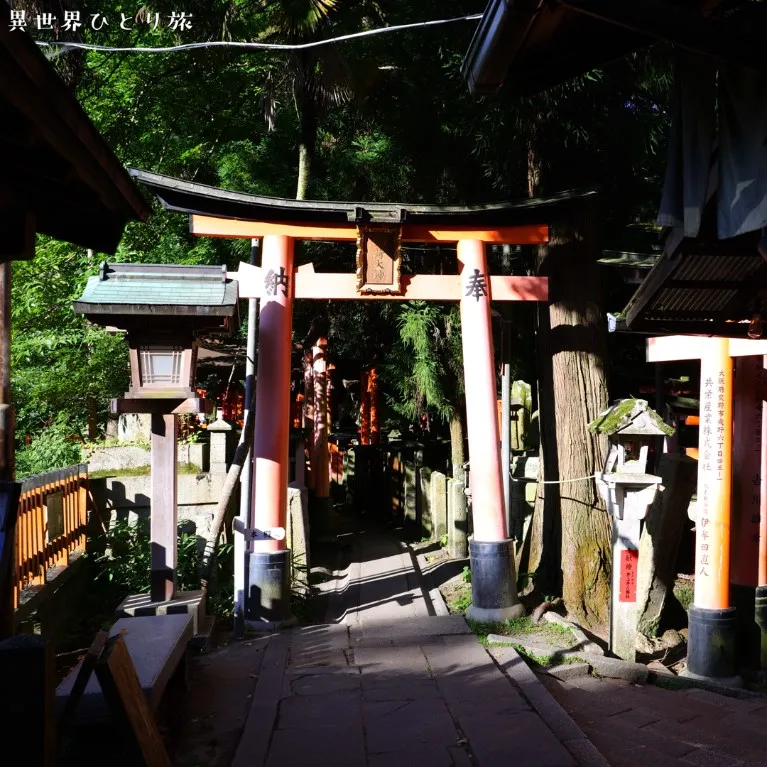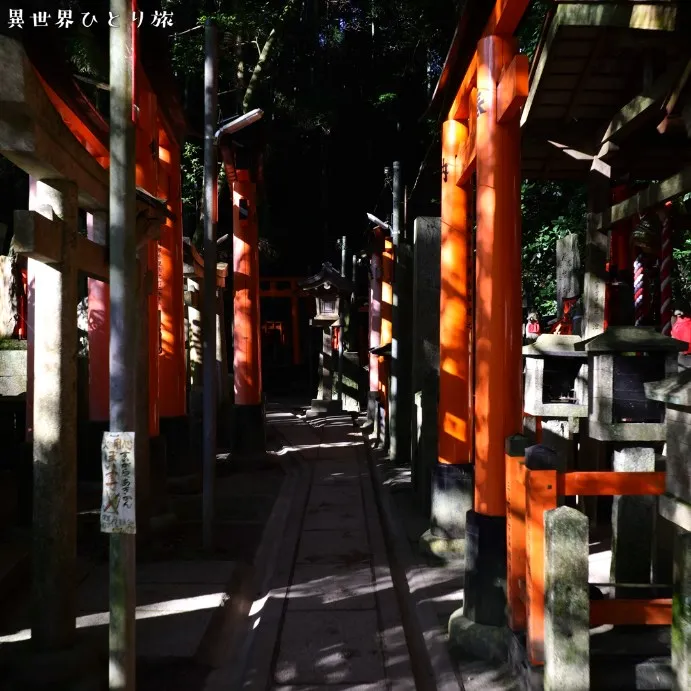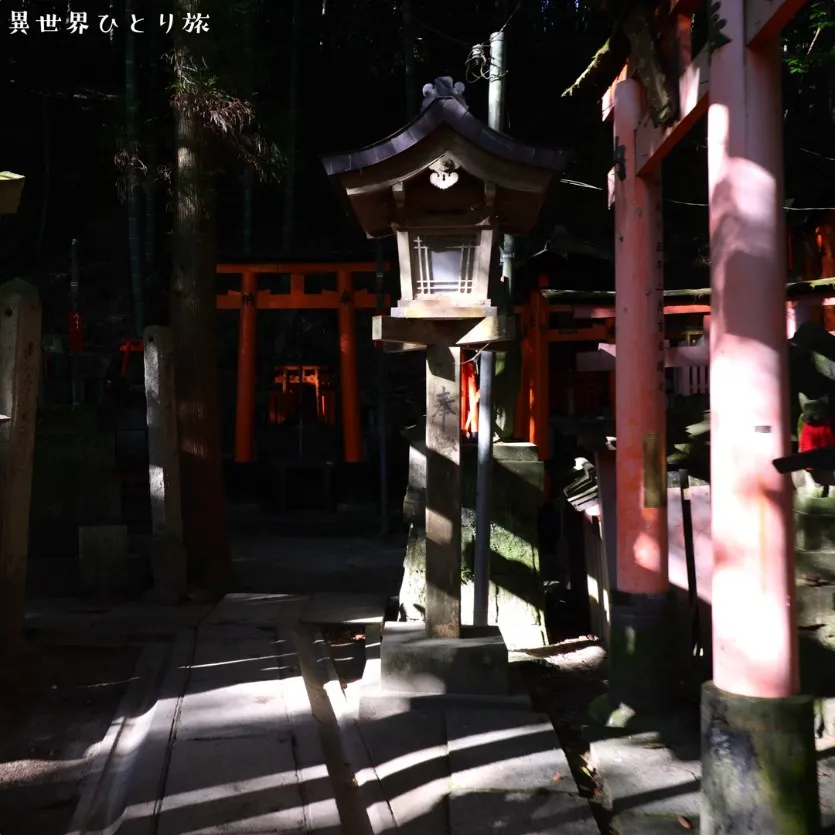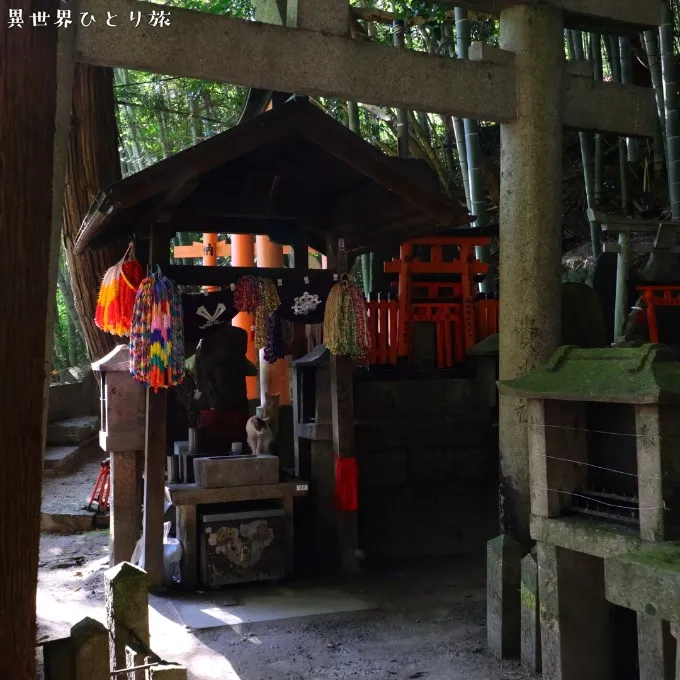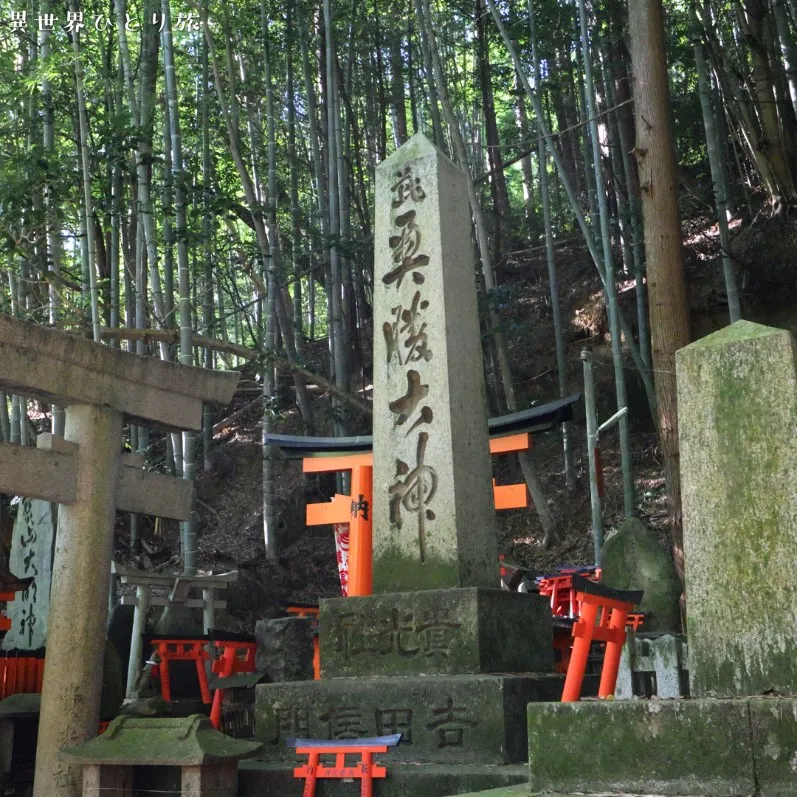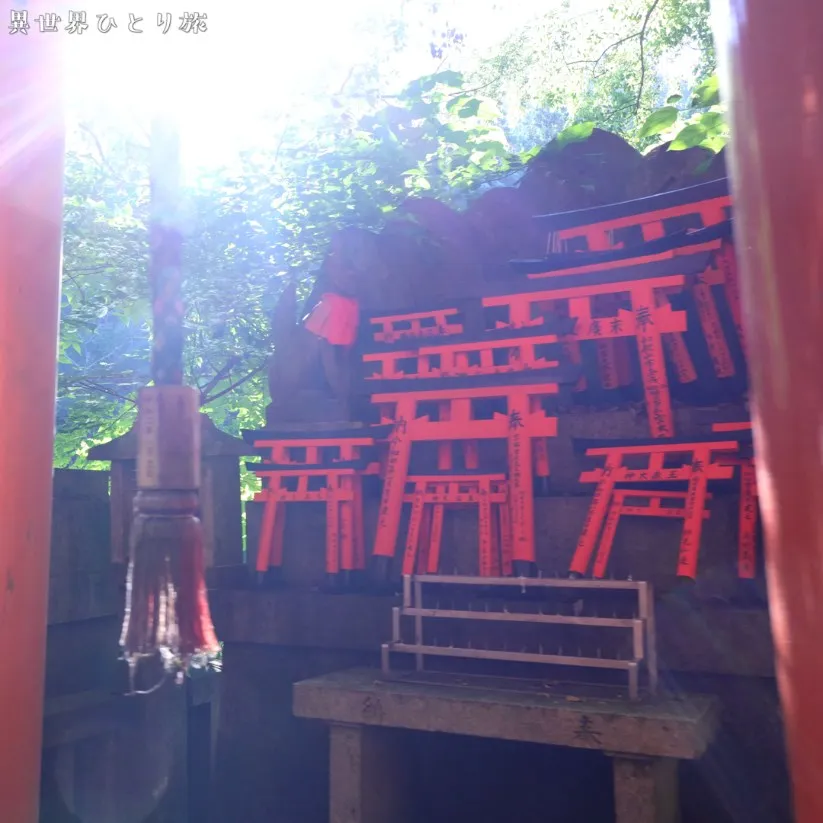 new pond
Cats encountered (2), (3)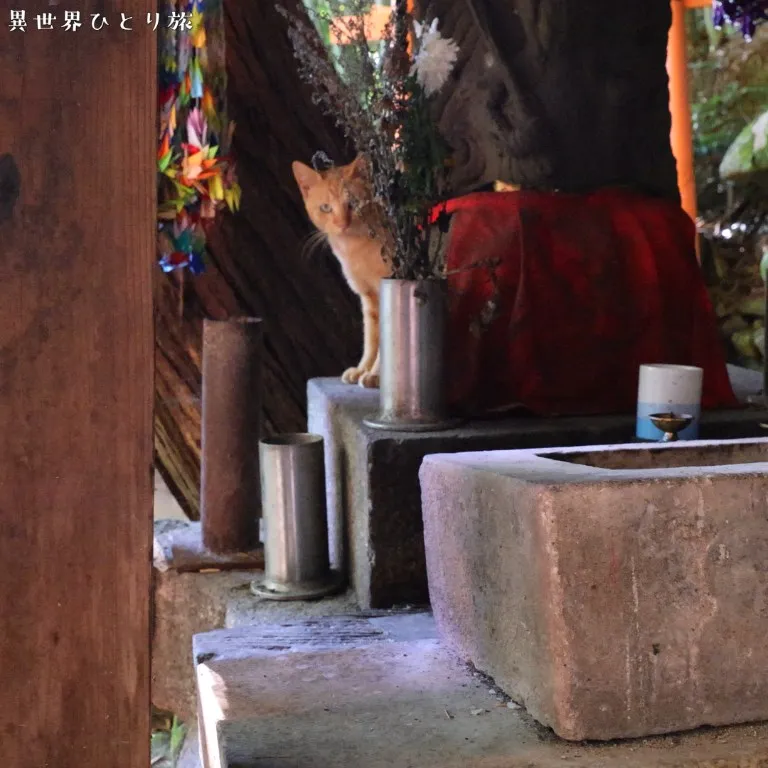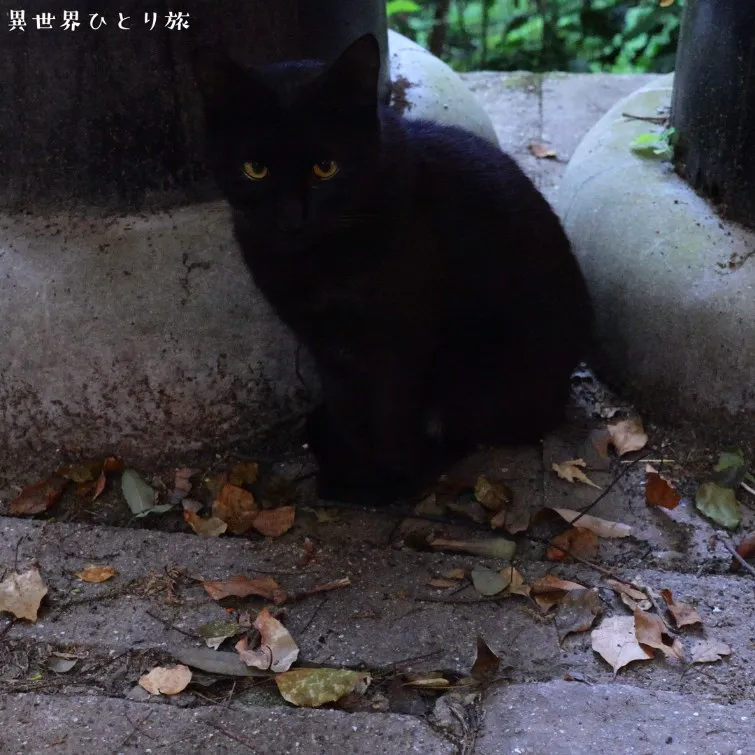 Further to the summit from Kumataka Shrine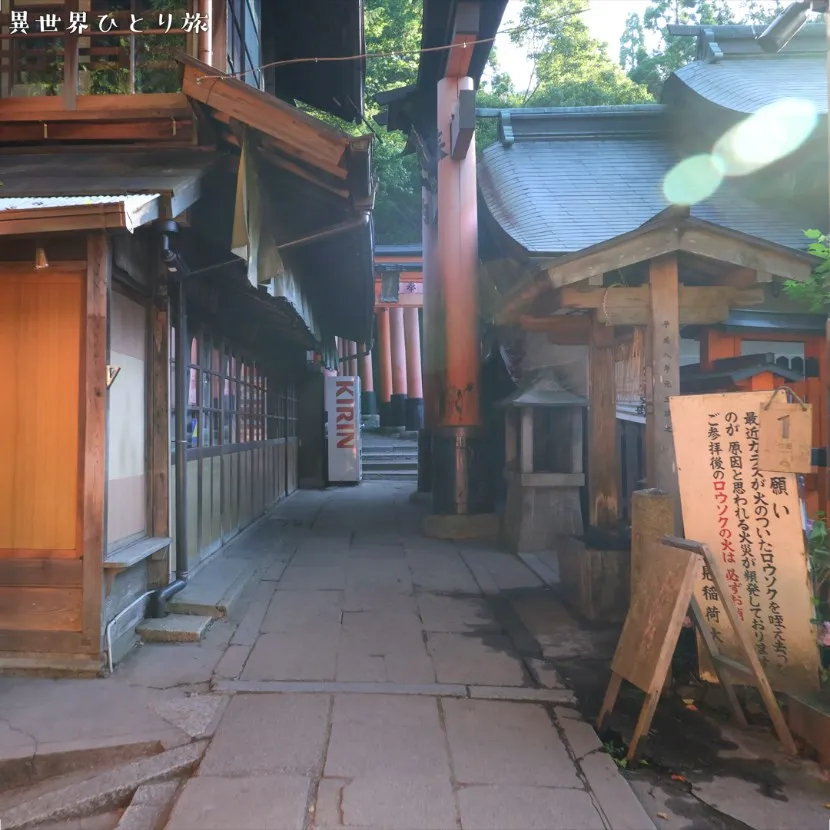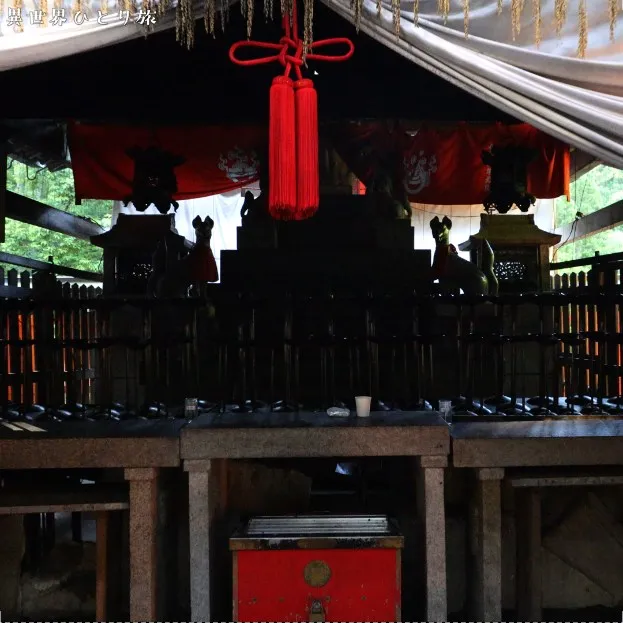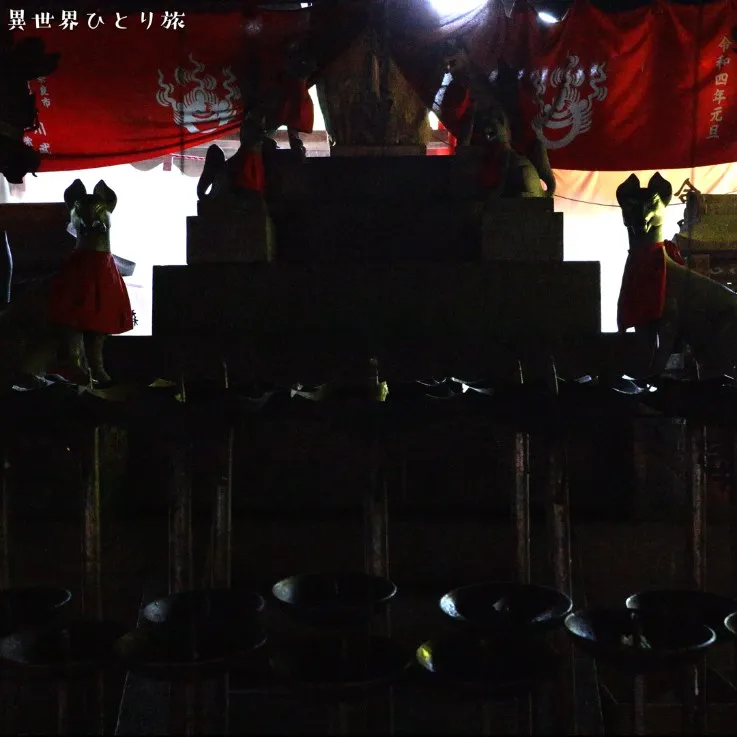 Mitsuji|It is easy to get lost here.
Here is Mitsuji again.
You are not sure which way to go, but if you go left, you will go down the mountain.
Let's head in the direction of the next "Sangyokutei + Kyoya".
Mitamatei + Kyoya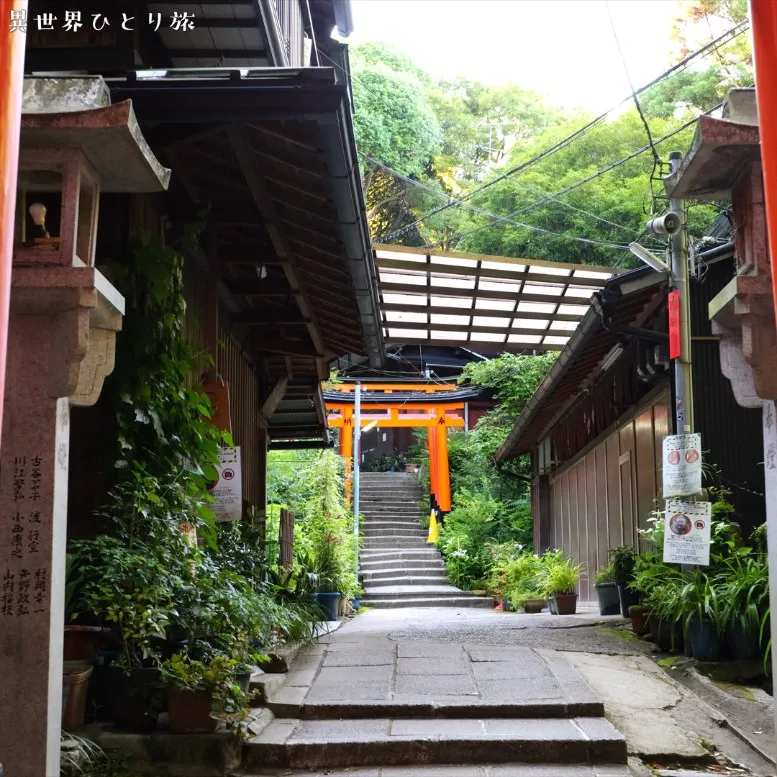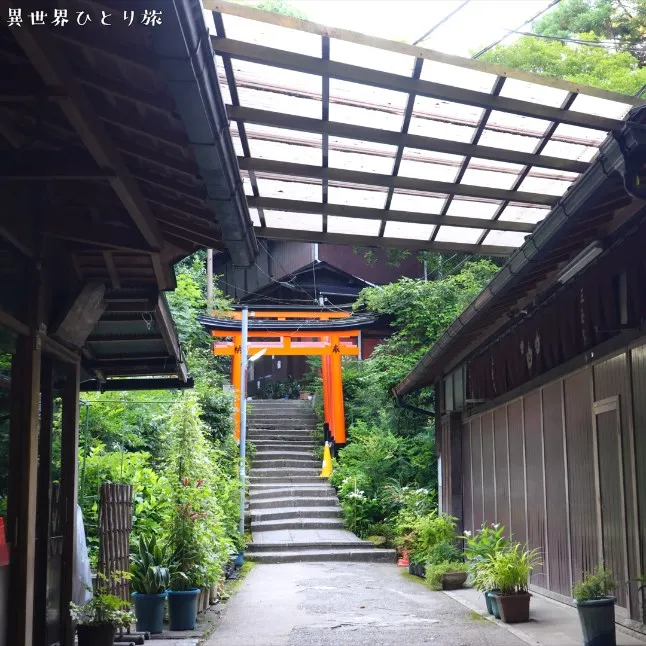 Climb further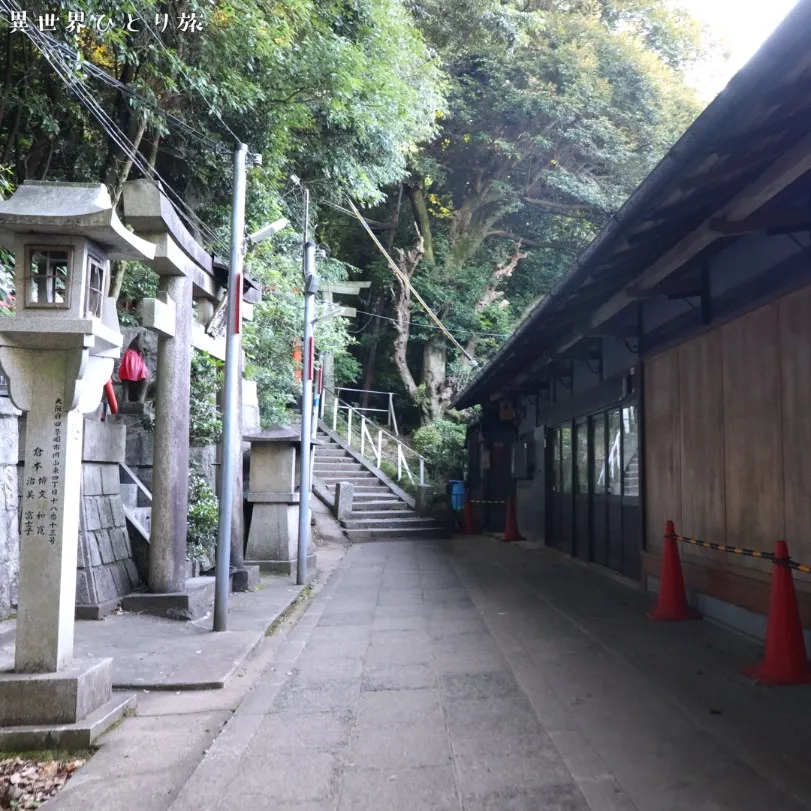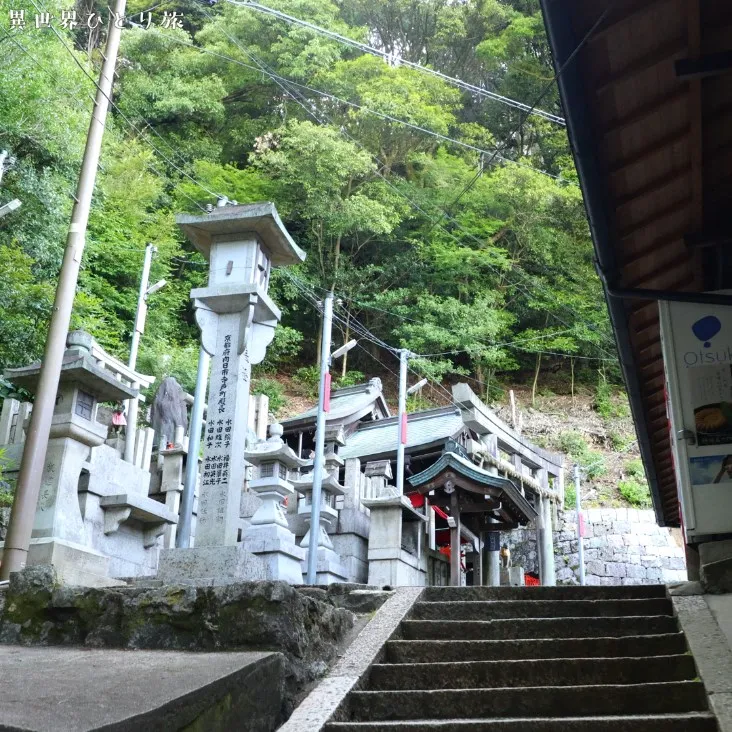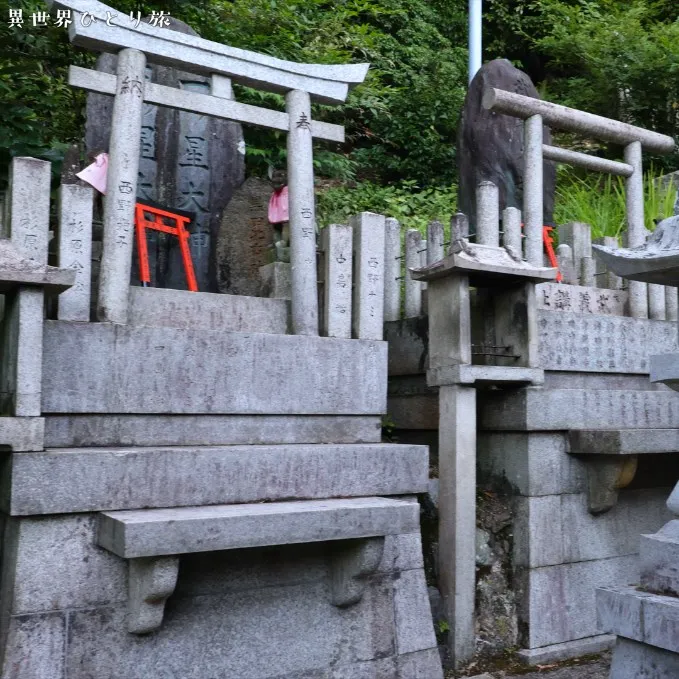 crossroads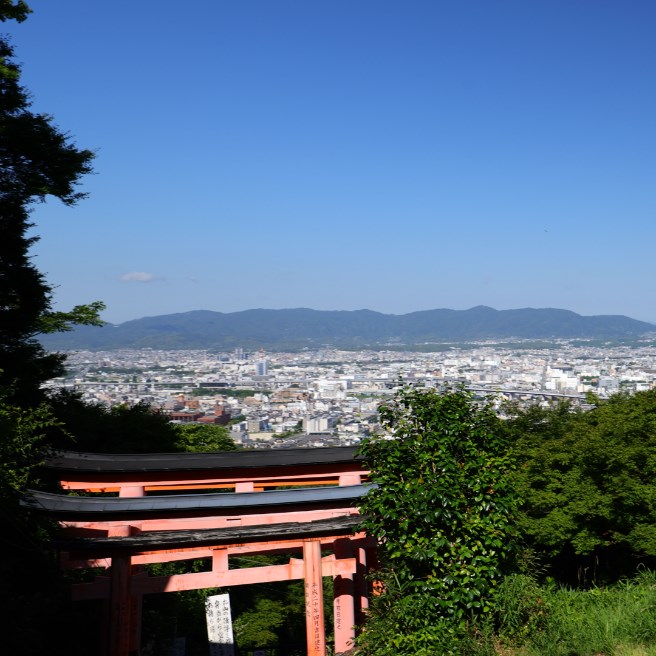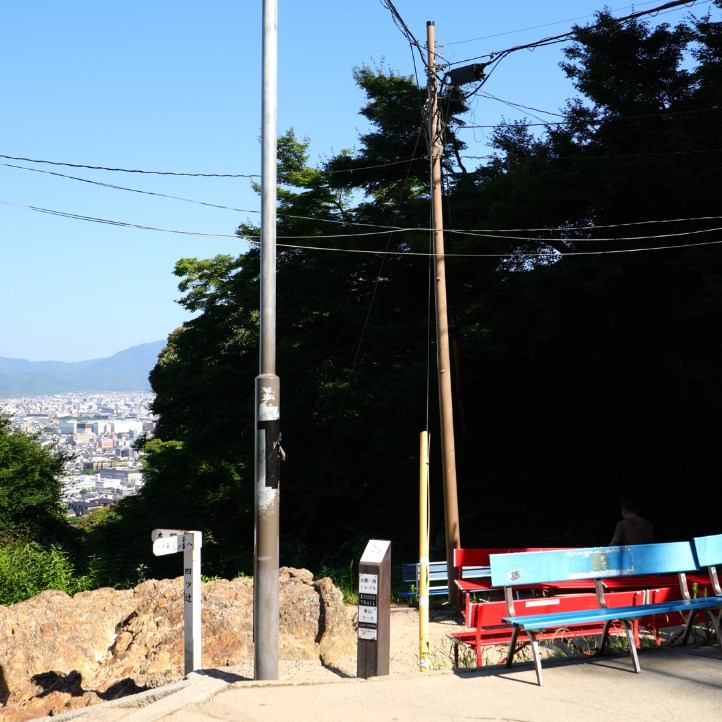 Here we finally arrive at an open area.
It is a spectacular spot with a panoramic view of the city of Kyoto.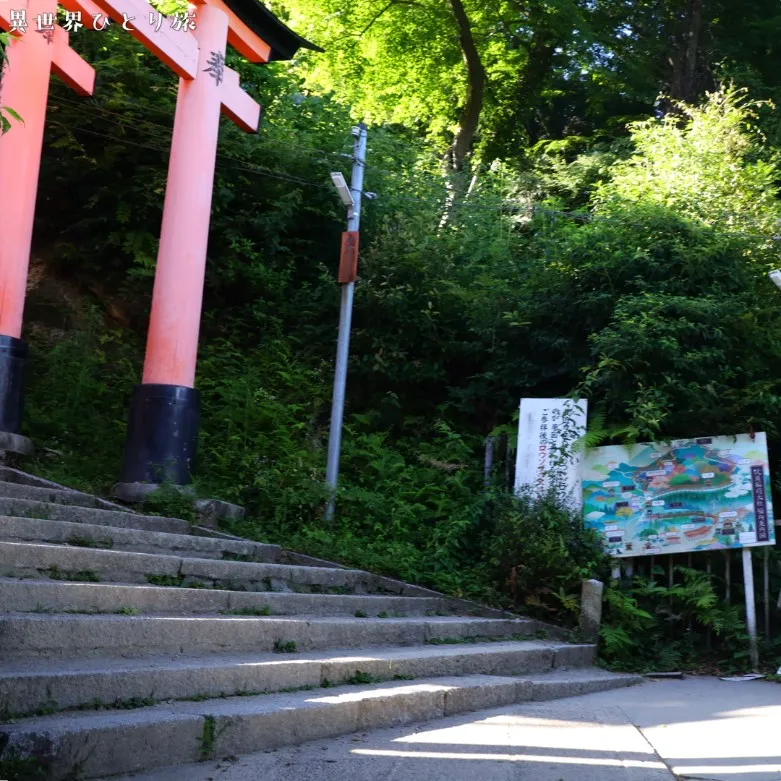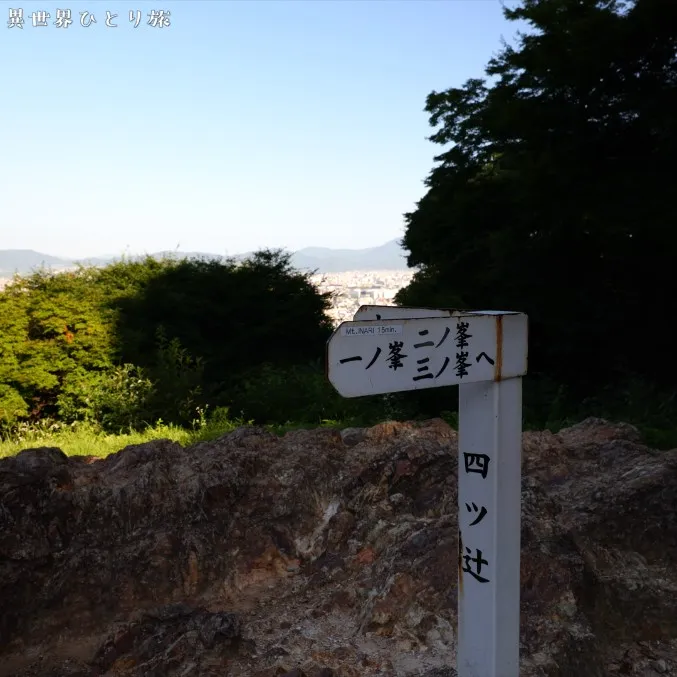 Here we arrive at Yotsutsuji.
You finally arrive at a place that is easily recognizable by landmarks.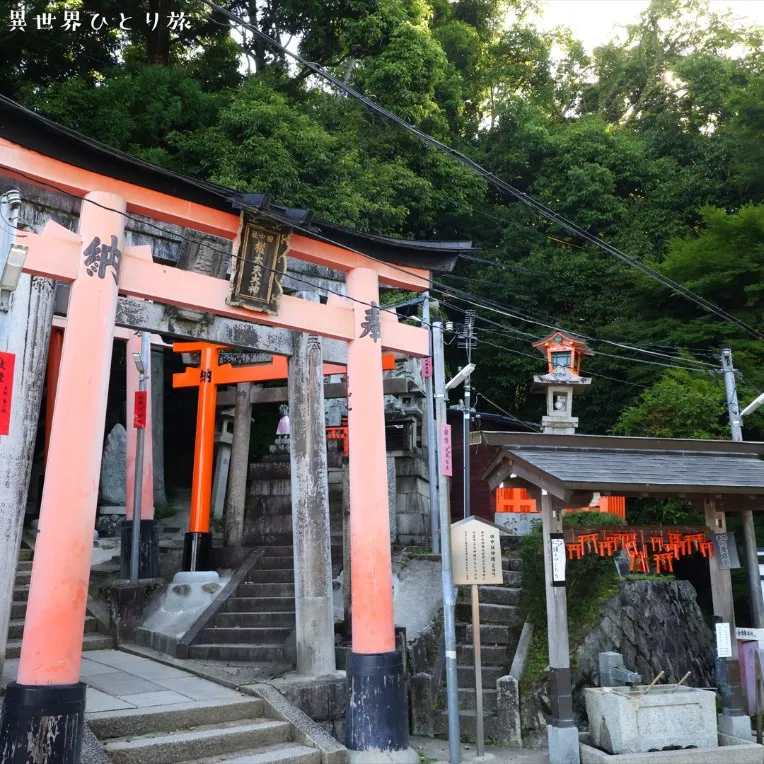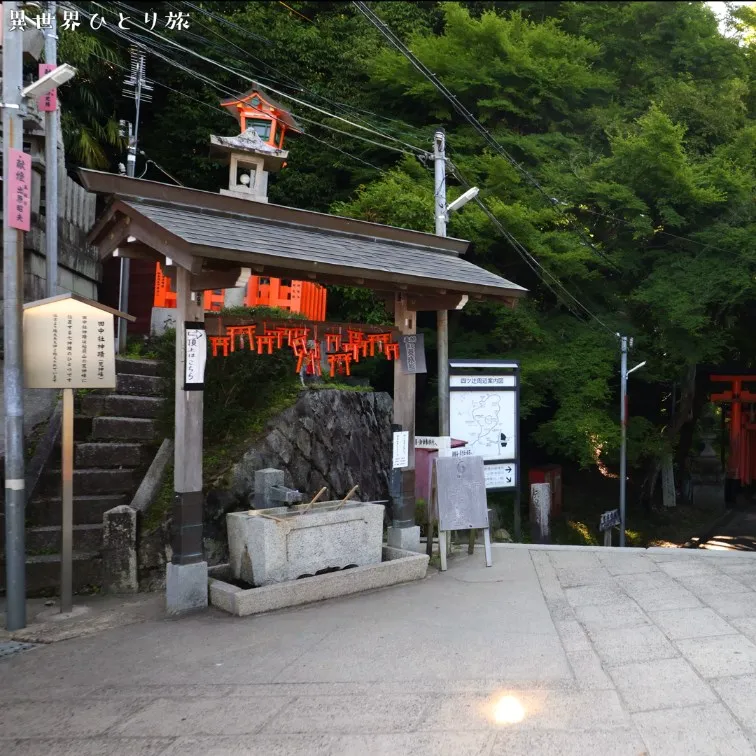 Aragami-Mine (Tanakasha Shinseki)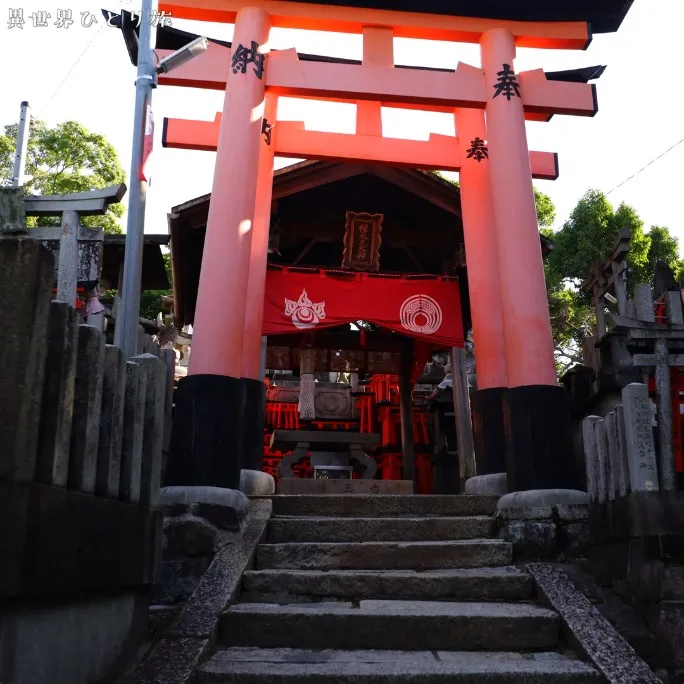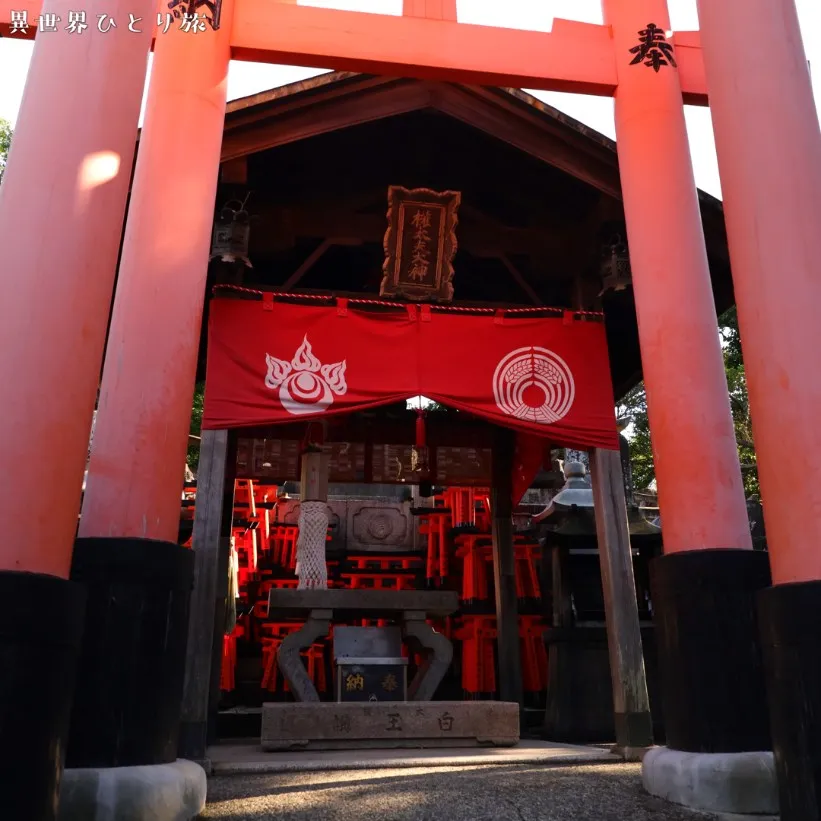 Aragamimine (Tanakasha shrine site) + Gontayu Okumura-tei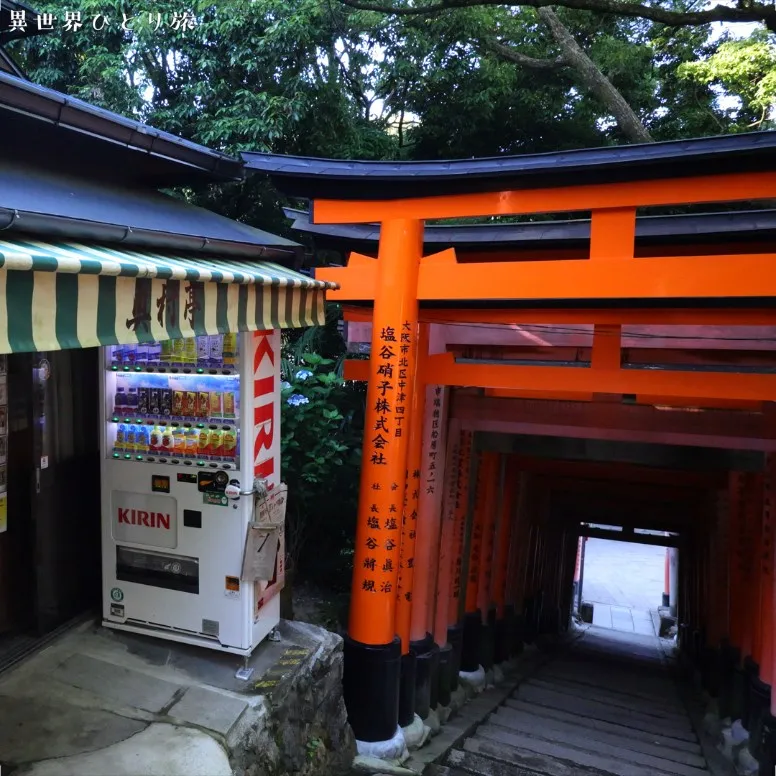 I'm not sure where to go from the four streets.
As the name of the four streets here suggests, the paths diverge, so it is difficult to know which way to go.
I should have headed for the sign that said "summit," but on the map I headed for "Ganryokusha" (眼力社).
Of course, you can also take another route to the summit.
We are almost at the summit.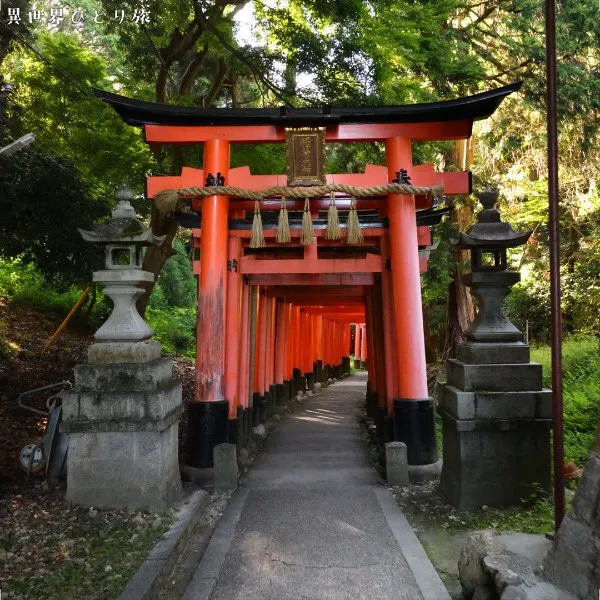 power of observation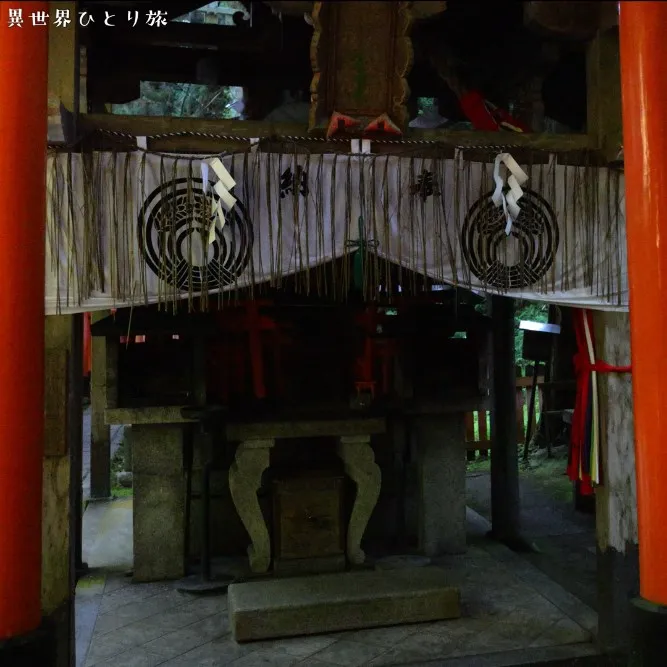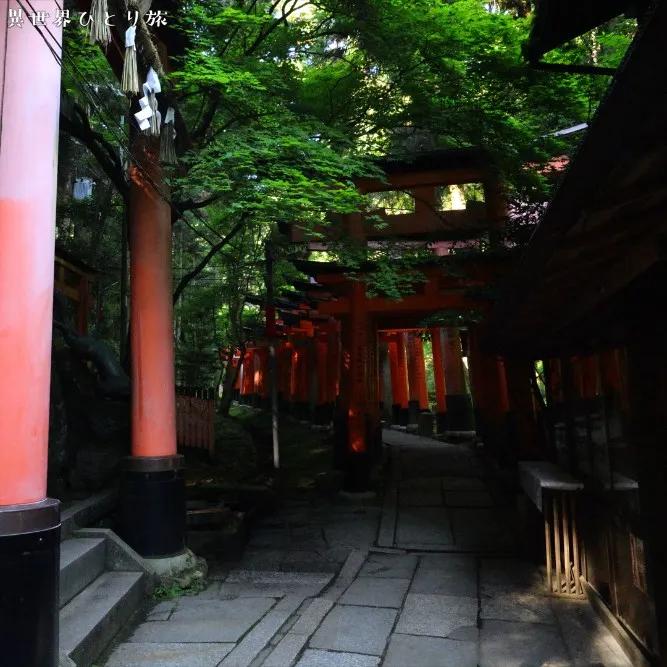 I am a little unsure, but it is near Ganryokusha.
Okumura Okami + Rikimatsu Okami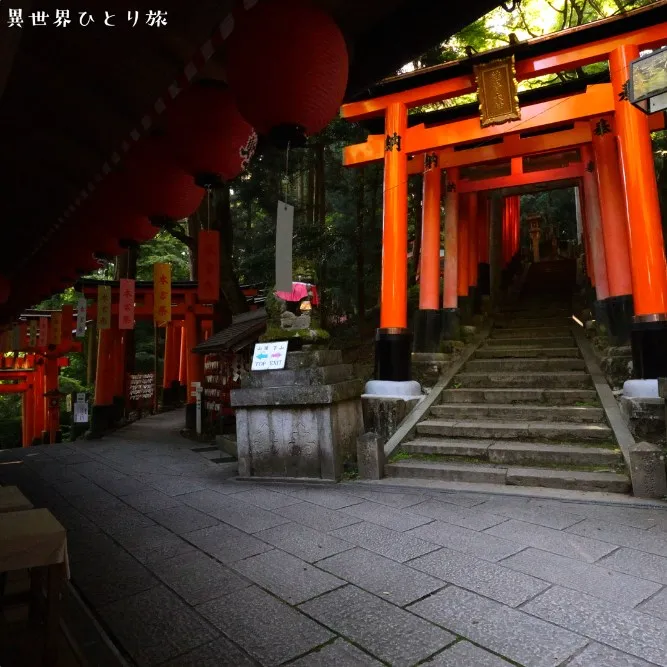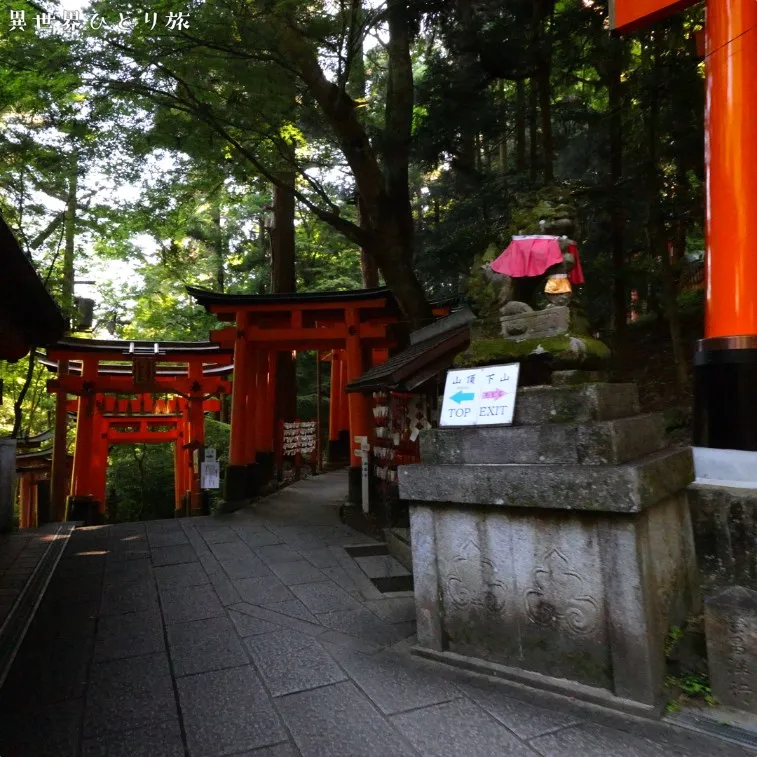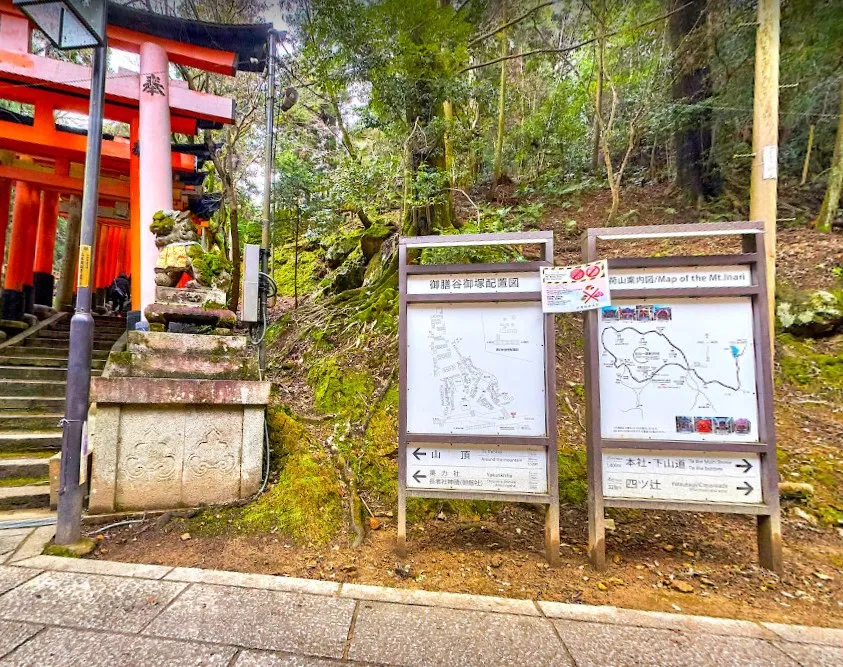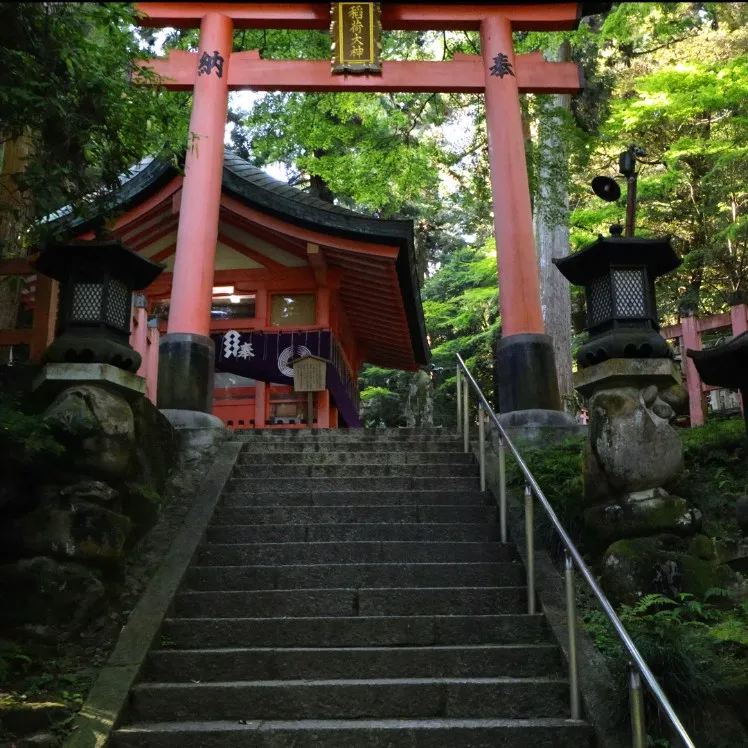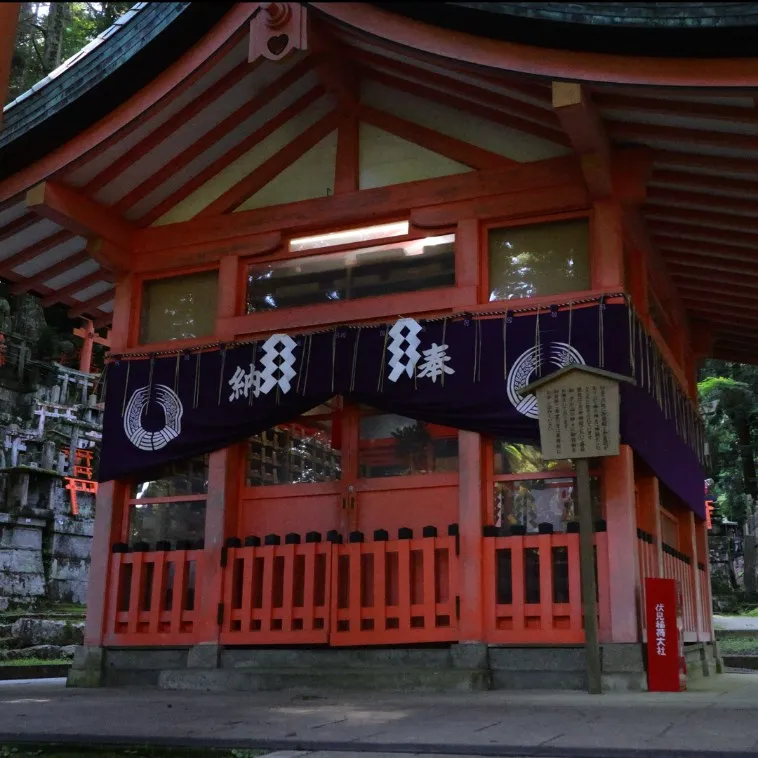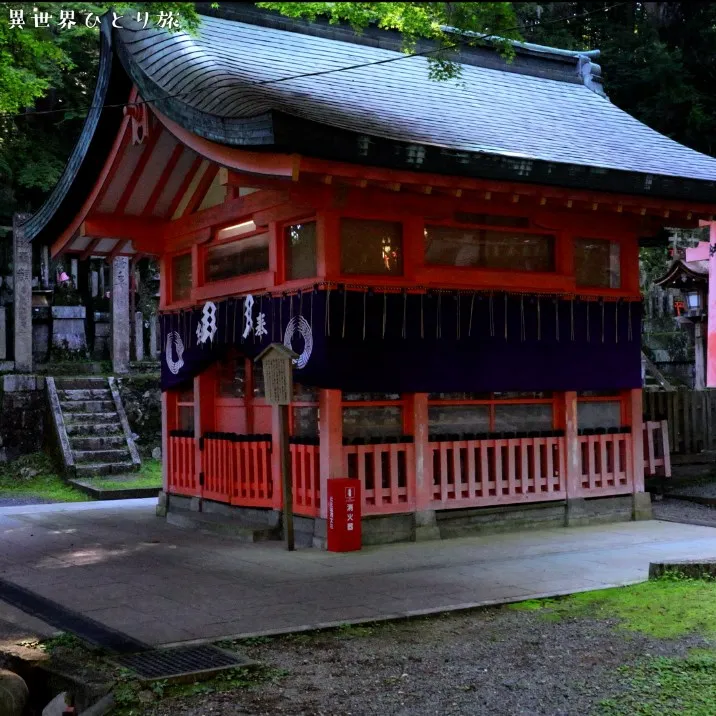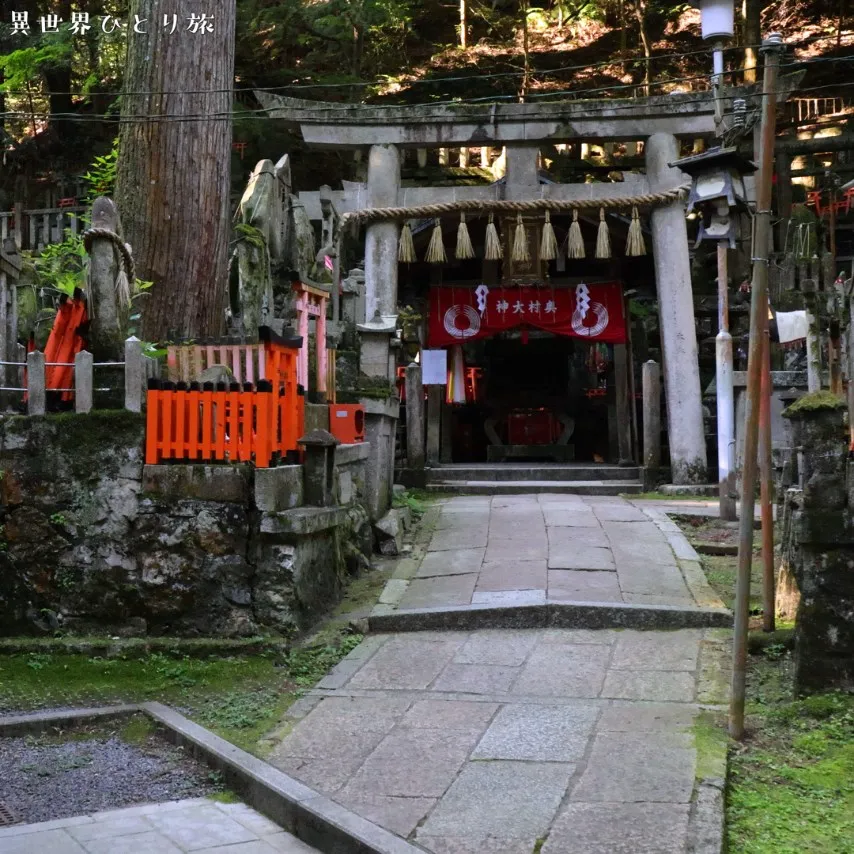 Kasuga Pass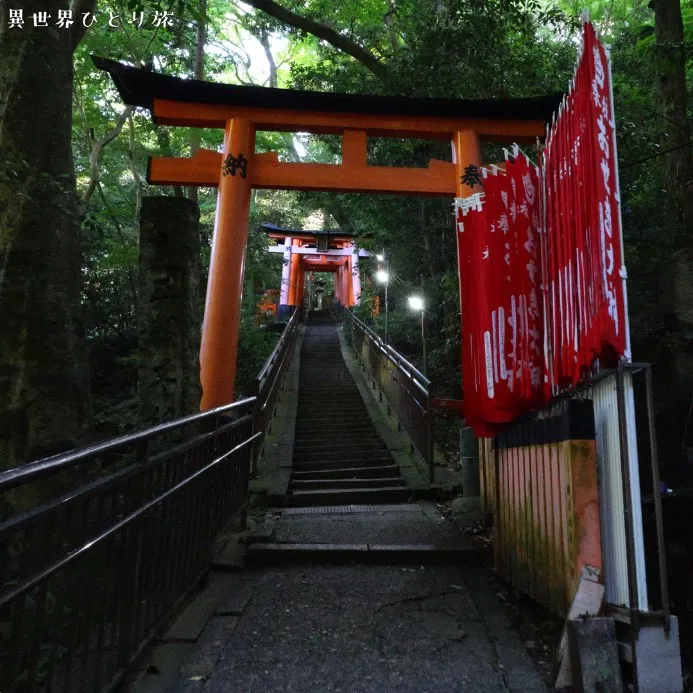 great god of medicine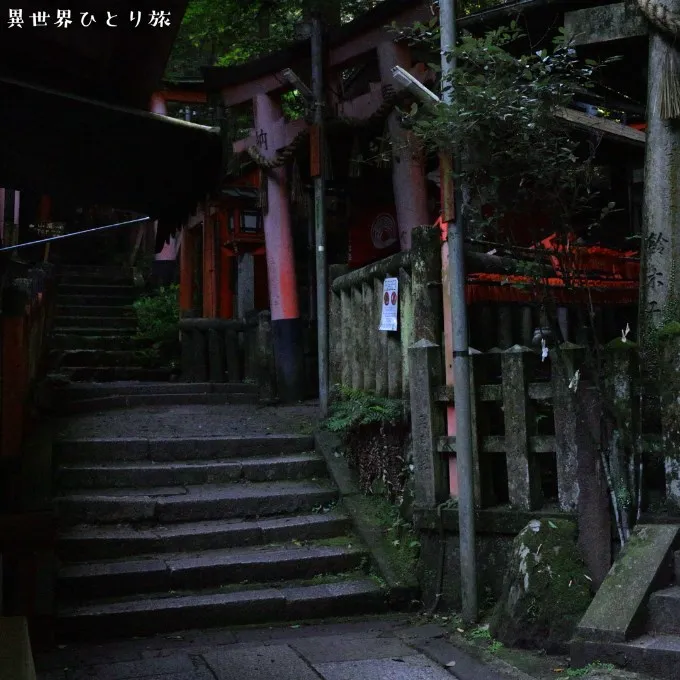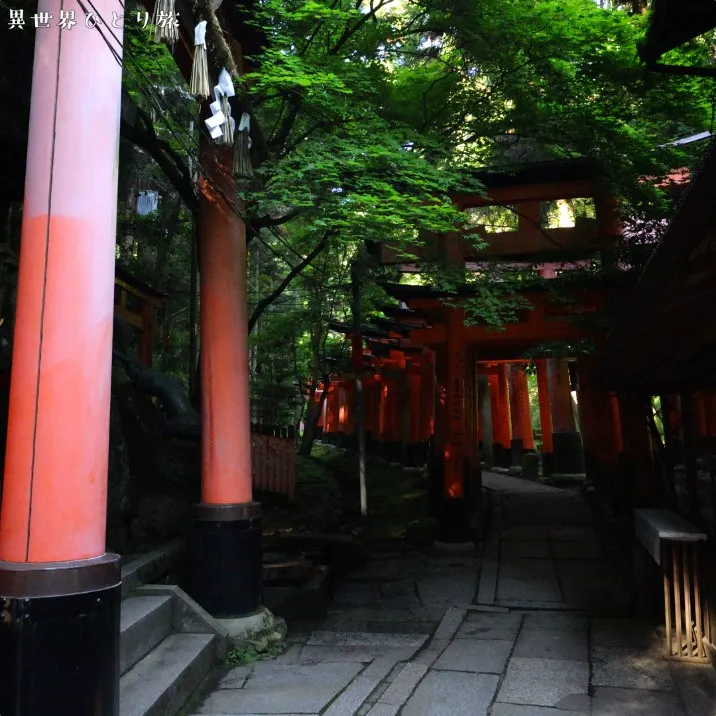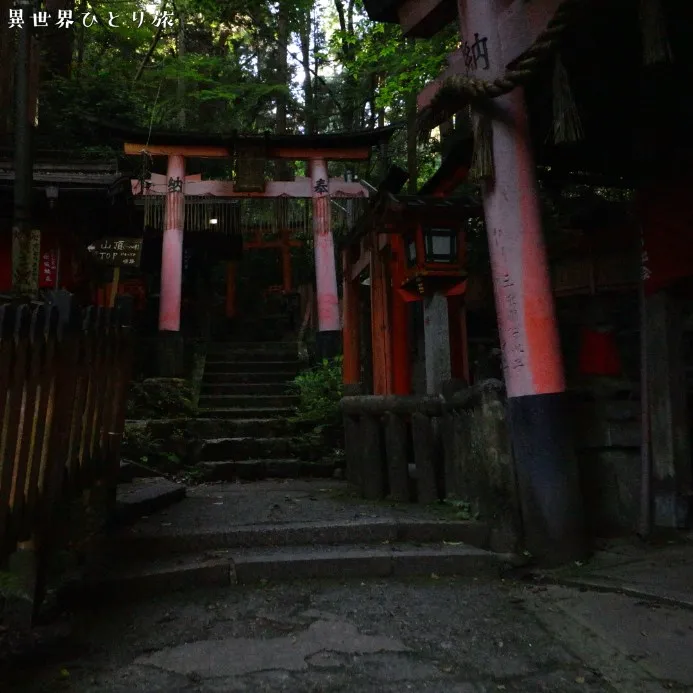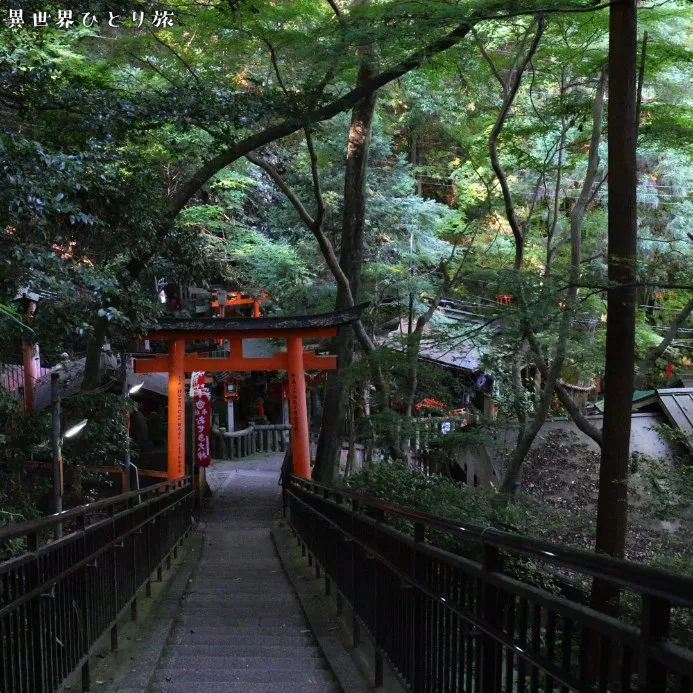 Mitsurugi-sha (Shrine of the Tsurugi)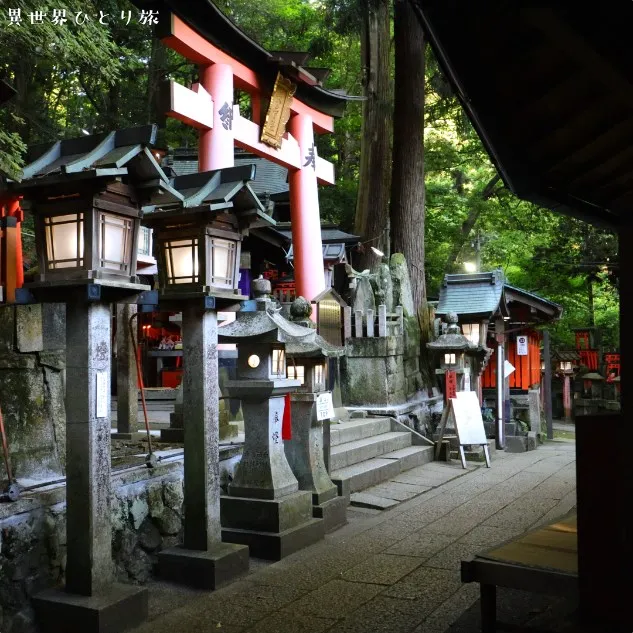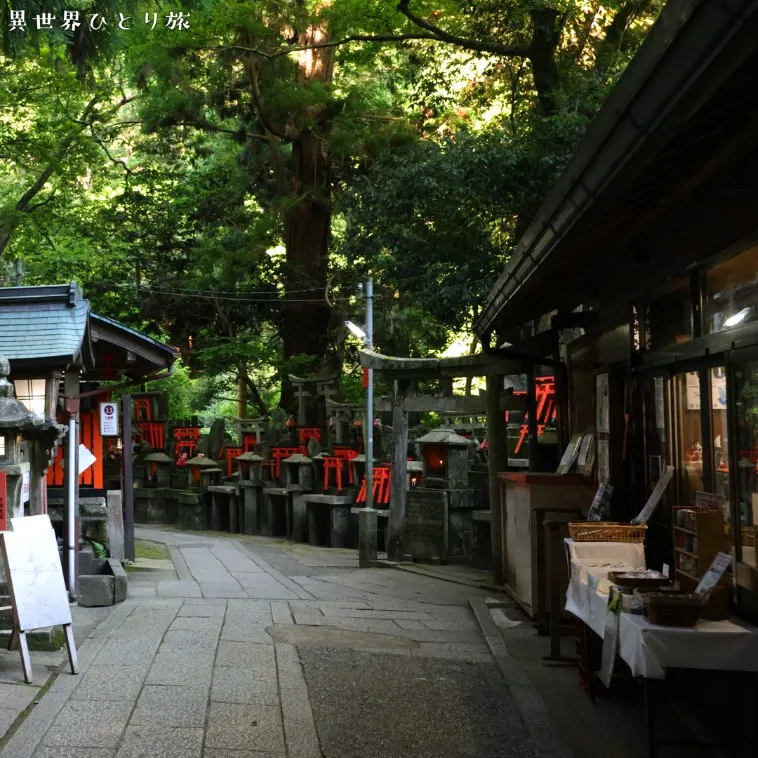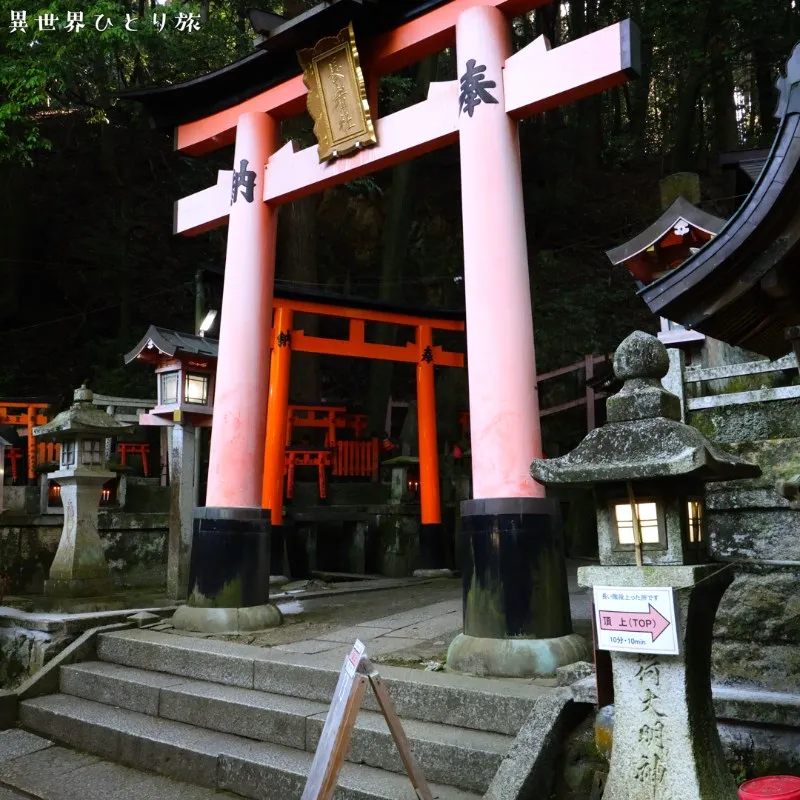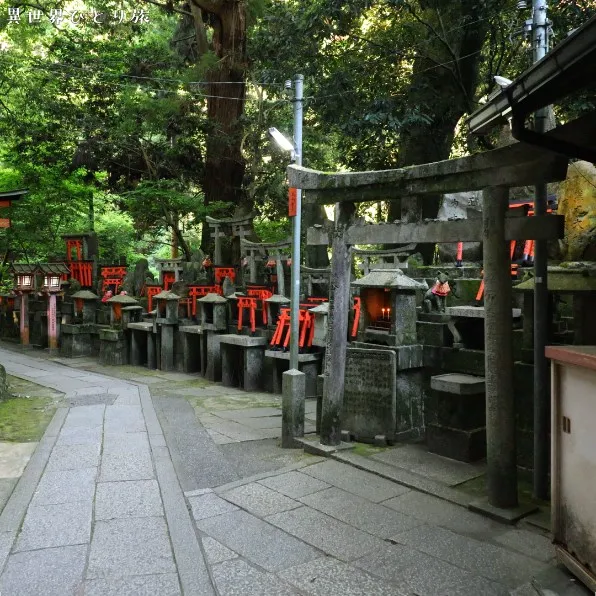 One step closer to the summit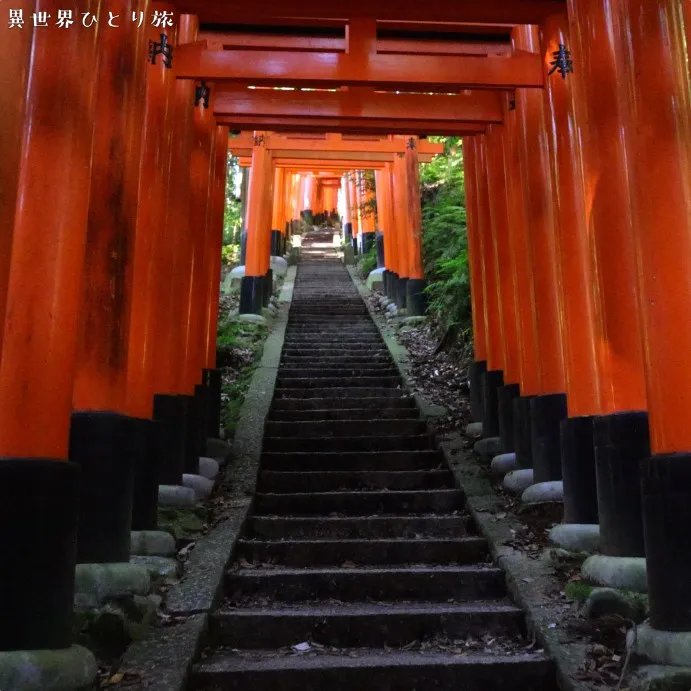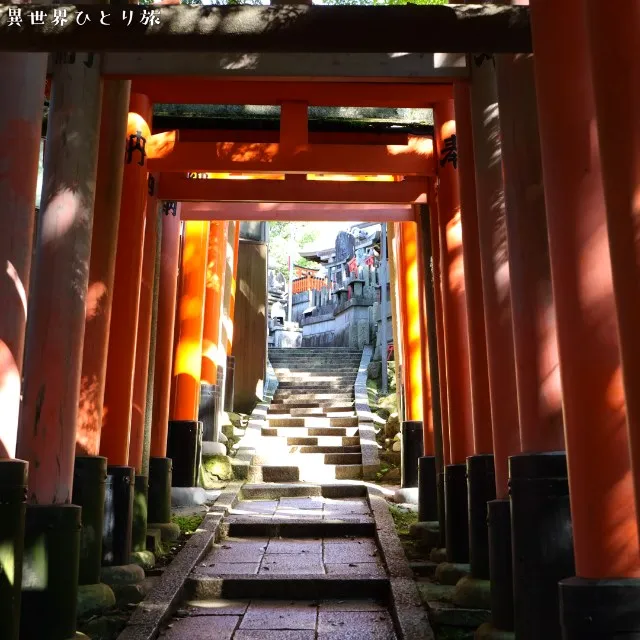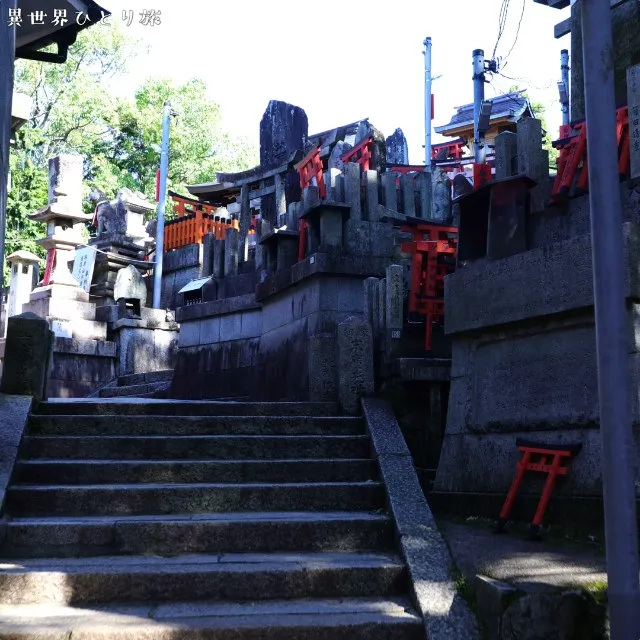 Ichinomine (Kamisha Shinseki, Suehiro-taishin, summit)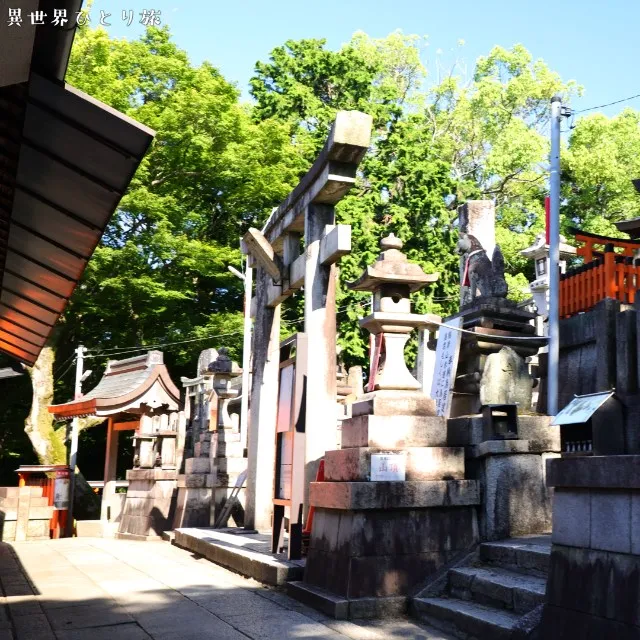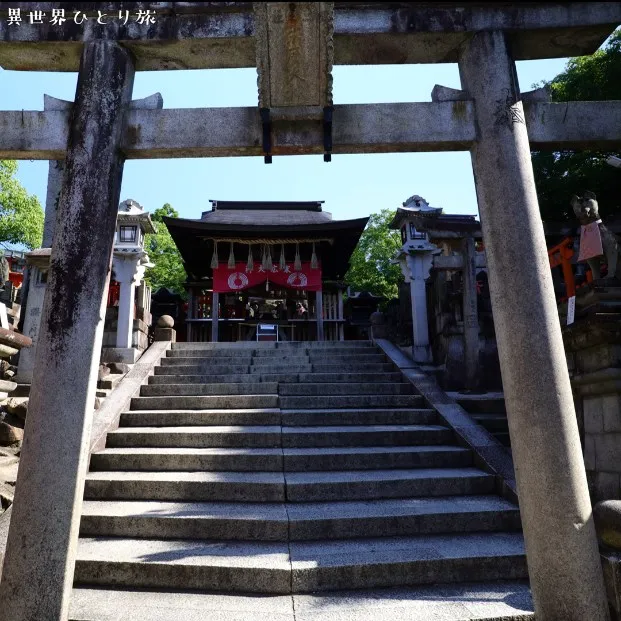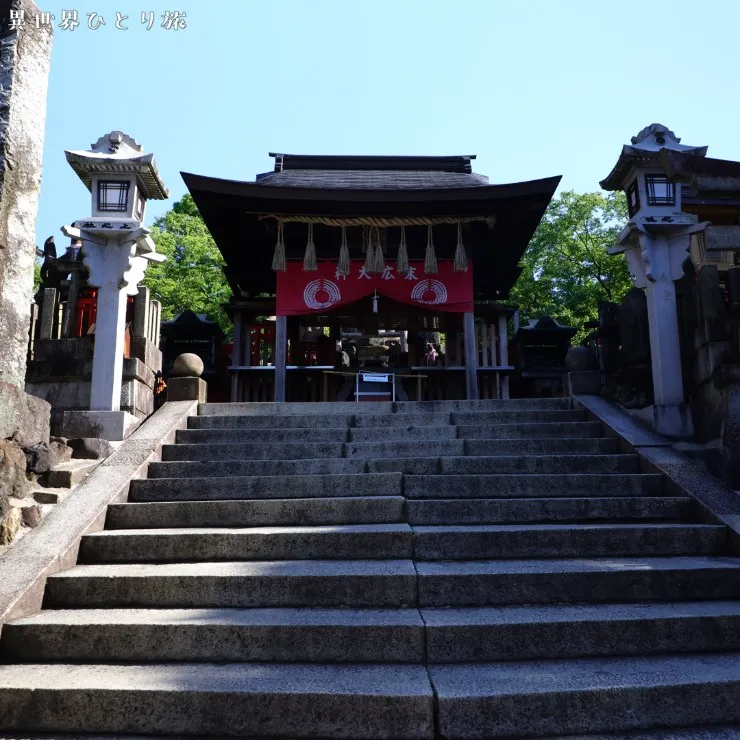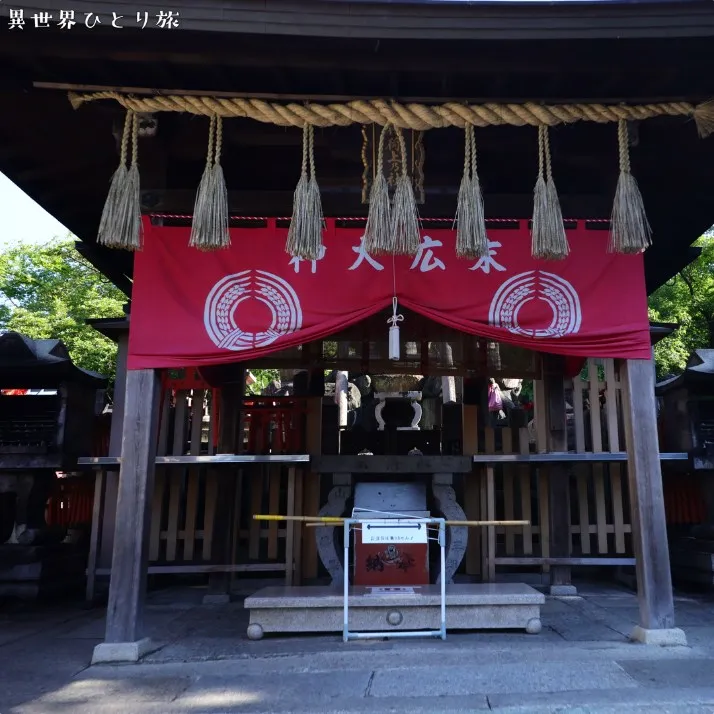 Finally, we reach the summit.
Thank you for your hard work.
Another route on the way back|Ninomine to Sanomine
On the way back, you can head in the direction of "Ninomine – Sanomine".
You can also return to "Yotsuji" by this route.
Ninomine (Nakasha Shinseki, Aoki Daijin)|The way back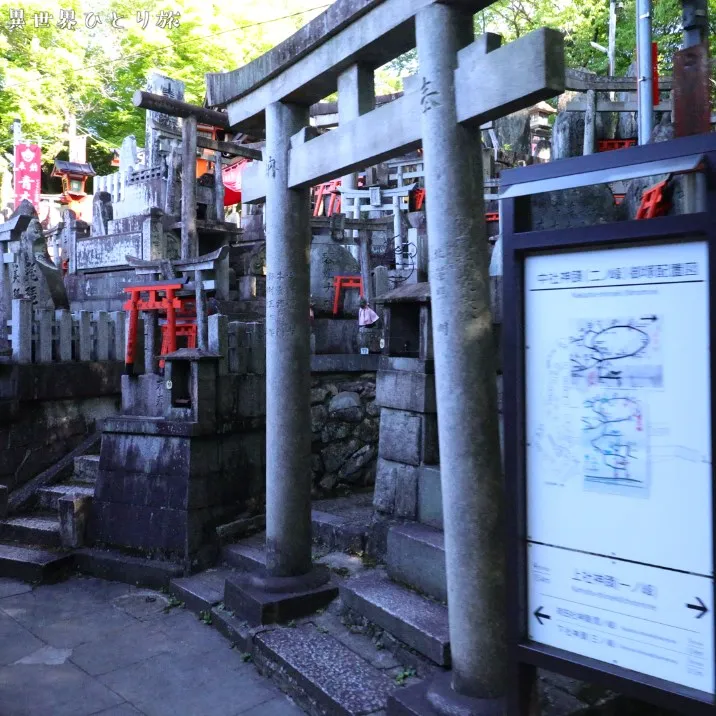 Manomine (Kadasha shrine site)|The way back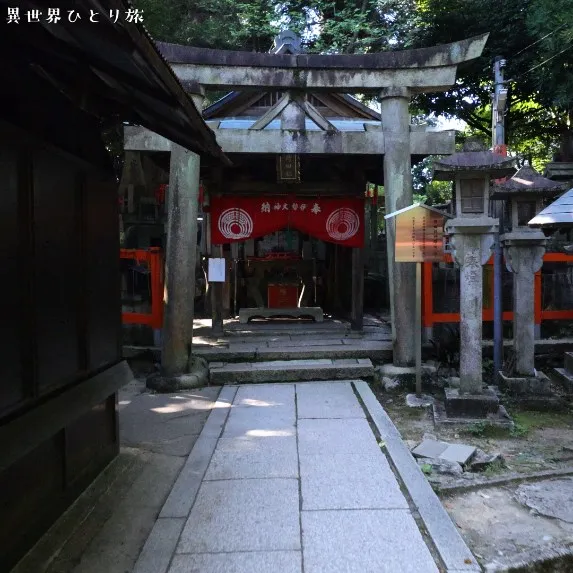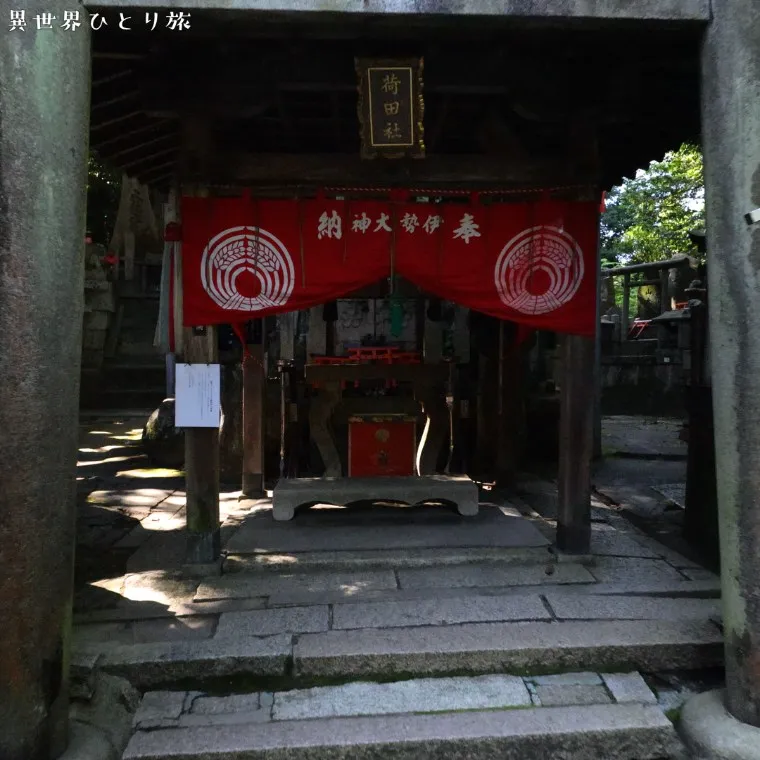 San-no-mine (Shimo-sha Shinseki, Shirakiku Daijin)